Scotland's most populous town, Glasgow, is one of the loveliest locations to experience the magic of this Gaelic land. Full of historic sights, unique identity, and the unmistakable flair of Scottish Highlands, this city can be a real charmer for any visitor. Located in the stunning landscapes of central Scotland, and close to the River Clyde, this port city is definitely one of the best in the UK. And what is even better is the many fishing locations in and around it. With our helpful guide to the best carp fishing in Glasgow, you can be certain that your next trip to Scotland will surely be made better by some fantastic carp angling. Join us, as we shift our angling focus to Scotland!
Carp Fisheries In Glasgow
Broom Fisheries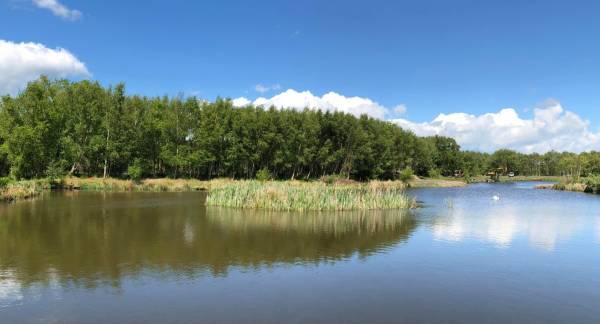 Located in Dumfries & Galloway, by the village of Newbie, the Broom fishery is a sprawling fishery that is surrounded by fantastic picturesque landscapes which are iconic for the South West of Scotland. Set in 200 acres, this fishery consists of seven lakes. These are offering a lot of pegs and varieties in design. You can be certain that your own tactic can be applied at these waters. This location is great for coarse fishing due to the great variety, but it is also a fantastic specimen carp location. The catches here are definitely above average. But besides great carp, you can also fish for ide, chub, gudgeon, bream, perch, tench, and others.
This fishery is home to a fantastic tackle and bait shop, which offers some really top notch supplies. There is also a caravan and campsite location, with all the other amenities included. Day tickets at Broom Fishery are just £10 making it an affordable and enjoyable location. Definitely one of the prime angling locations around Glasgow, and Scotland in general.
Castle Loch Fishery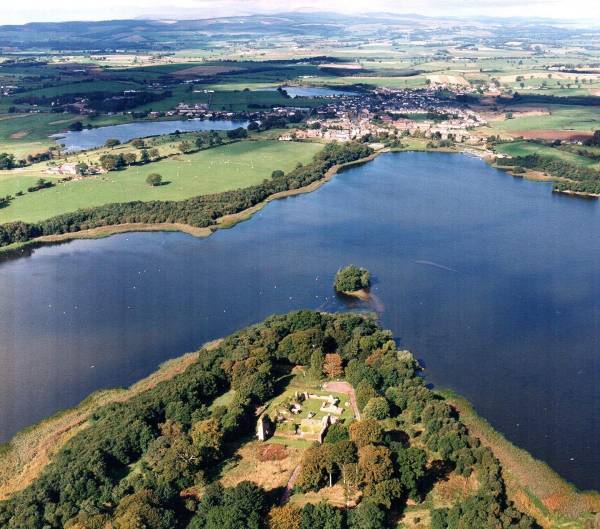 Constantly making headlines and establishing its great reputation, the Castle Loch fishery is easily one of Scotland's premiere fishing locations. The home of record breaking catches, this fishery is a 200 acre reserve of exceptional nature, beauty, and wildlife. It is located in Lochmaben in the South West of Scotland, and is truly in the middle of some historic and breathtaking sights. Castle Loch is also the home to the biggest carp ever caught in Scotland. The record was set by Ben Mir from Glasgow, who bagged an impressive 45 lbs 12 oz carp in the waters of Castle Loch. This just tells you of the impressive carp that swims in these waters.
Castle Loch gets its name from a ruined Lochmaben Castle that lies on its banks, and it guarantees a special atmosphere of historic Scotland. A perfect way to spend your day.
On site you have parking, toilets, and the wheelchair accessible boat – wheelyboat.
Easily one of THE best locations in whole of Scotland, the Castle Loch fishery should not be missed by any carp angler.
Magiscroft Fishery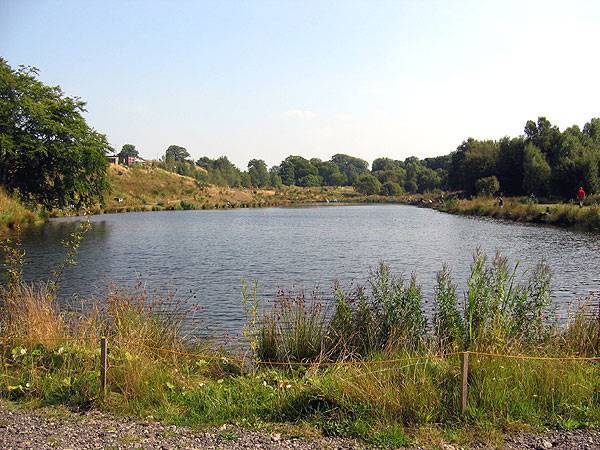 Close to Condorrat, Cumbernauld, the Magiscroft fishery upholds a fantastic reputation as one of the best locations in Glasgow area, and one with the friendliest atmosphere. The venue consists of seven waters with a combined number of around 150 pegs. Surrounded by some fantastic Scottish nature, the location is home to some really varied layouts. Reeds, growths, bushes, and lily ponds, islands, and varied depths – all will provide you with the finest variations to your fishing style.
On site you have the iconic Magiscroft tackle shop which is stocked with a superb choice of latest equipment. There is also a café that offers foods, crisps, hot drinks, and refreshments. If you choose to bring the little ones along to fish, you can count on the integrated play and picnic area which is perfect for keeping your children occupied. There are also two toilet blocks which are fully disabled friendly. Magiscroft fishery is home to some fantastic specimen carp, and it is a place of regular matches that gathers anglers from all over the country. Major internationals, junior matches, as well as big opens and 'B' division matches – there's something for every angler. And for such a fantastic experience the price is only £7! That's right, with such an affordable price Magiscroft fishery is accessible to every angler! Don't hesitate to visit.
Quarter Fishery

Just a half an hour's drive from Glasgow, the Quarter fishery captivates with its beauty and the stunning landscapes that surround it. A 2 acre venue, it is easily one of the most inspiring and stunning locations of the Glasgow area and wider. A family run fishery, Quarter offers a peaceful and relaxing, one of a kind angling experience that will satisfy almost all fishermen. Home of some fantastic trout, it also caters to coarse and specimen carp angling. Quarter fishery is open 7 days a week, 365 days per year, and prides itself on the friendly and remarkable service.
On site you have the excellent toilet facilities, disabled access, plenty of parking, and a log cabin with refreshments and drinks on certain periods.
There is also the option of booking the venue, which makes it perfect for a long weekend with the mates, angling in the pristine natural landscapes of South West Scotland. Quarter offers the options of catch & keep fishing, club matches, and night fishing. The day tickets are priced at £10 and up. This fishery also hosts monthly competitions – every 1st Saturday of the month. There's an participation fee of £25, but also the rewards for heaviest fish caught and heaviest bag. A fantastic way to test you fishing skills. Either way, Quarter Fishery should not be missed.
Glasgow is justifiably one of the prettiest Scottish towns. And the nature around it just makes the whole atmosphere that much better. So when you're looking for some extraordinary fishing locations for your next trip, take a look at Scotland. You'd certainly be surprised at the variety of great fishing locations that dot the rugged highland landscapes. Secluded lochs, rivers, and a lot of nature are truly the best experience!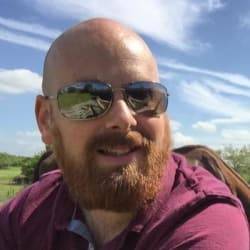 Mike has over 30 years of fishing experience in carp fishing and general coarse fishing. He is always looking for the latest fishing kit to try out and talk about and needs a bigger shed due to all the fishing tackle he owns. You can read more about him here.