The crown jewel of Merseyside, Liverpool stands as one of UK's most important cities. This sprawling urban metropolis is steeped in history and is filled with wonderful sights and important monuments. Buts on its doorstep lies the wonderful nature of North West England, stretching far and wide in all directions. Where the concrete and the asphalt ends, the greenery and the rural landscapes begin. And that is the perfect ground for fishing. That's right – today we're bringing you our very own guide to the finest carp fishing waters in Liverpool and Merseyside. Whatever your taste is – this busy corner of England will cater to your taste. For all you Scousers, excellent carp fishing was never so close – on the very doorstep of Liverpool!
Carp Fishing Lakes in Liverpool
Brooms Cross Fishery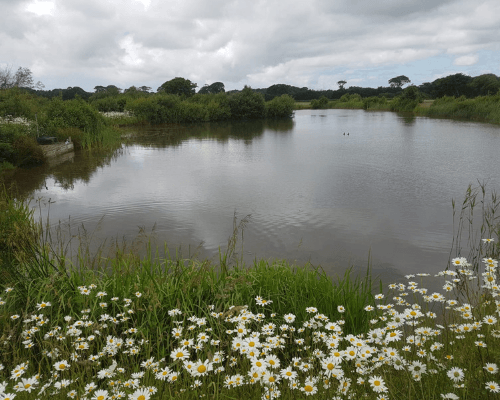 Brooms Cross, close to Thornton, is one of Merseyside's premier fishing locations, specializing in both coarse and specimen carp fishing. This sprawling venue contains three excellent lakes – the Owl Tree pond is perfectly stocked with coarse fish, while the Upper and Lower Alt Lakes are exclusive for specimen carp angling. These waters are set on the rural outskirts of Liverpool, and are situated on the doorstep of the picturesque and beautiful Alt Valley and Clieves Hill.
In these waters there is plenty of carp weighing in at 30 lbs, and going up to 36 lbs. This makes Brooms Cross one of the best carp angling locations in Merseyside. Besides the fantastic carp stock, there is plenty of other coarse fish, giving you plenty of variety if your mood swings. The waters are adorned with plenty of features that will help you employ your own tactic.
An up and coming fishery, Brooms Cross features on site bailiff support, plenty of parking with CCTV support, and an upcoming tackle shop. In the future we can look forward to plenty more facilities that will certainly put Brooms Cross on the angling community map. But even so, this premiere carp angling location is not to be missed.
Ince Blundell Fishery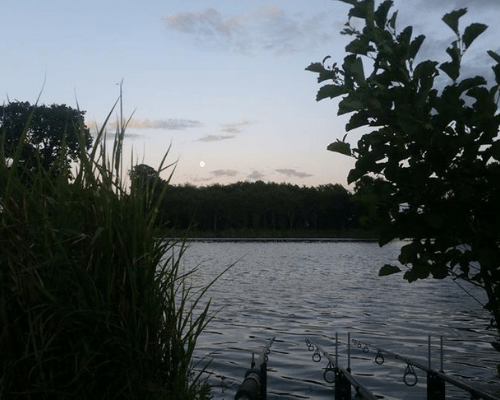 One of the more unique fisheries in Merseyside area, Ince Blundell is definitely worth a visit for all casual anglers. Located on Parkwall Road in Liverpool, this 3 water venue definitely holds enough variety to satisfy all tastes. It's by no means a premiere location, but rather an old school, down to earth and straightforward fishing venue that focuses on good angling, good stock, and not much more. This still makes it viable in the angler's world. All three lakes at Ince Blundell are specimen carp waters, but they also have good stocks of tench, bream, barbel, roach, perch, pike, and a few eels. That makes it a good coarse fishing location.
There is also an option of night fishing at the venue, so don't hesitate to get in touch if that is your preference. With plenty of works being done all the time, the fishery is constantly improving and evolving to a new, better stage. Day tickets are £15 per two rods, so don't hesitate to turn up and cast a few lines – it might be worth your while!
Lathom Fisheries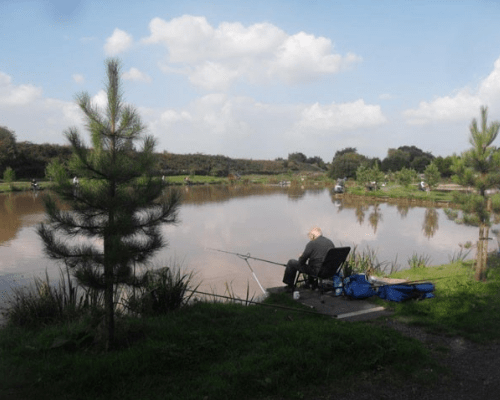 Based in Burscough, Merseyside, the Lathom Fishery is one of the nicer venues in the area, with well organized layout, great tended greener, and a peaceful and relaxing ambience. It consist out of 4 waters, all of which are superbly stocked with specimen carp and other coarse fishing varieties. With about two decades of experience, Lathom has established quite a favorable reputation and is one of the finest in Liverpool area. Their carp averages at 20 lbs, and goes up to 32 lbs.
With wonderful scenery all around, plenty of pegs and a good atmosphere, this fishery is one of those small, little venues that will charm you at once with its peaceful spirit. On site there is full disabled support, superb toilet facilities, ample parking space, and a café that serves hot food, drinks, and refreshments. Day ticket prices start at £6 and up, making it an affordable venue for most anglers. Lathom fishery continues to gather its favorable reviews and a great reputation, all thanks to its superb fishing and fantastic, friendly support. One of the finest in Liverpool area! Don't miss it.
Mersey Valley Gold & Country Club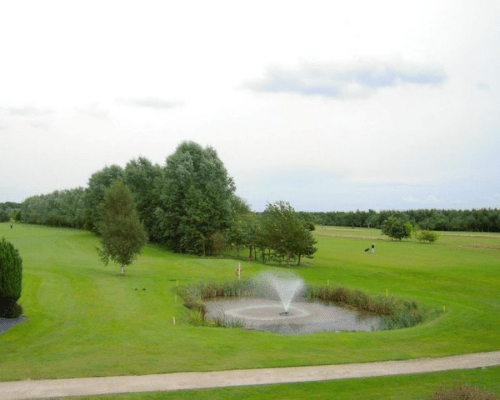 A large and sprawling resort, the Mersey Valley Gold & Country Club is a premiere location that offers excellent fishing amongst other things. Their fishery consists of two large lakes, situated in some fantastic dense greenery and perfectly stocked to cater for both coarse fishing and specimen carp angling. Situated in Bold Heath, Widness, in the Mersey Valley, this fishery guarantees some wonderful landscapes all around, and a peaceful and quiet atmosphere.
The waters have plenty of features including islands, reed beds, growths and snags. This will allow you to have a bigger challenge and enjoy your favorite tactics. The carp at this venue goes well into the double figures, so expect great catches.
On site you can enjoy the clubhouse café which serves fresh hot and cold drinks, and various foods and refreshments. There are also all other regular facilities at your disposal.
Definitely one of the luxurious, premiere locations in the area of Liverpool – actually on the border of Merseyside and Cheshire – the Mersey Valley Gold & Country Club fishery will definitely satisfy all your angling desires. Whether you are a beginner or a pro, a coarse or specimen carp angler – it matters not. This venue will give you all you need – and then some!
Fishing at Merseyside might seem like a strange idea – what with all the urban areas and industrial towns. But the truth is far from this – out in the rural countryside, the picturesque green landscapes around Liverpool, lies a variety of fisheries, each one unique in its own way and catering to all your fishing needs. No need to travel out of county in search for your next best fishing location. With our help you can see that they are right on your very doorstep!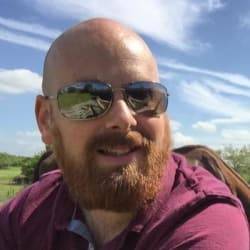 Mike has over 30 years of fishing experience in carp fishing and general coarse fishing. He is always looking for the latest fishing kit to try out and talk about and needs a bigger shed due to all the fishing tackle he owns. You can read more about him here.