Located in the smack middle of England, Doncaster is one of the largest towns in the South Yorkshire county. With its rich history and wonderful landscapes that surround it, Doncaster is certainly a lovely UK town. The area around it is certainly a favorite getaway place of many, but it's also a fantastic place to do your carp fishing. Today's guide is your own cheat sheet to the best angling locations in Doncaster and the adjacent area. Whether you're from the town itself or just on the roam, this guide will help you satisfy your carp angling desires. Because even in the metropolitan boroughs fishing is a step away!
Lakes In Doncaster
Tyram Fisheries

Situated in Bawtry Road in Lindholme, Doncaster, the Tyram fishery is a family run angling location that enjoys quite a favorable reputation. It consists of 3 waters with a combined number of about 135 pegs. This offers plenty of space and variety, and combined with the good features such as reeds and lily pads, it gives you a good option for applying different tactics. The waters themselves have great stocks of various fish, making it perfect for coarse fishing. But the main aspect is the specimen carp angling. These are averaging at 20 lbs. Day tickets at Tyram are just £6 with concessions available.
Although it doesn't have much in the way of facilities, this fishery is nonetheless one of the finest in Doncaster area – mostly because of the fantastic fishing!
Alderwood Fishery

Located in Moss near Doncaster, the Alderwood fishery is one of the newer fishing locations in the region. One of the locations with growing reputations, it is becoming an increasingly loved places for matches. It has fine stocks of carp and other fish, including tench, roach, bream, and perch.
It is located in some wonderful landscapes, surrounded by greenery and wood copses. There is also ample parking at the spot, and an option to drive close to almost every peg. A central island on the largest water gives every peg ample features to influence your angling. Also the shoreline weeds will give you good variety. When you're in Moss or Doncaster, Alderwood fishery should be a good place to stop.
Roan Fishery

Roan Fishery is one of the finest locations in Doncaster, situated in the nearby Norton. Located on a 5 acre patch of wonderful rural landscape, it consists of a single 2.5 acre lake which is superbly stocked and beautiful. Plenty of variety that caters for coarse fishing, and also a good choice of specimen carp are available.
43 pegs and regular matches make this a very fun location for angling, especially for all you competitive people. On site you can enjoy a lovely café which offers hot food and drinks, and the usual refreshments. There are also superb toilet blocks, and also a great stock in the tackle and bait shop.
Roan fishery remains as one of the finest locations in the Doncaster area, offering some first class fishing. Day tickets are just £5.
Candy Corner Fisheries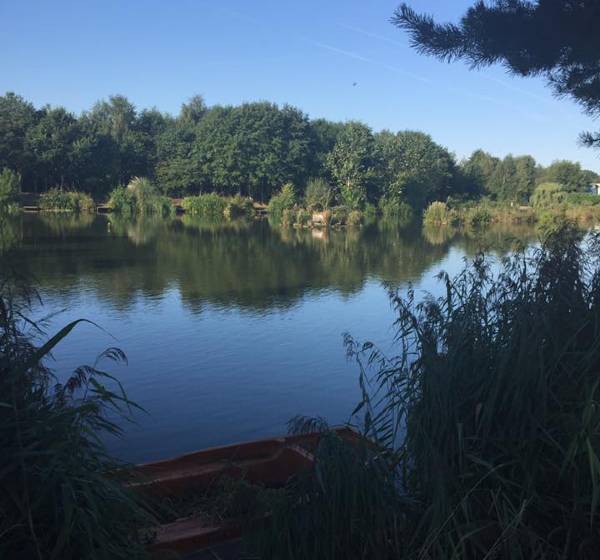 Widely praised by the leading carp fishing magazines, the Candy Corner fishery is a sprawling complex of superbly stock lakes that are great for both coarse and specimen carp fishing. The carp here is one of the best in Doncaster area, with catches going up to 30 lbs regularly. The entire fishery is situated in lovely natural surroundings, with perfectly laid out paths, lovely rock gardens and immaculate lawns. The waters are filled with a plenty of fish holding features such as reed beds and snags.
On site there are the usual facilities, as well as a fine café which offers a great variety of food and drinks. Day tickets at Candy Corner are £6 at the lowest. Don't hesitate to visit one of the praised, first class fisheries of Doncaster – it's a no brainer!
Martinwells Lake Fishery
This fantastic fishery is located in Edlington close to Doncaster, and is a perfect, small, and peaceful getaway for a bit of quality angling. If you like your locations small and quaint, and beautiful to boot – then this is the right choice for you. Martinwells Lake is a single water location and offers 40 pegs, which means that you'll still have some peace when angling. It carries good stocks of fish, including tench, bream, roach, rudd, and pike – and of course, a great choice of specimen carp. Small and straightforward, the Martinwells Lake is a fishery with a spirit – it is the old school angler's haven, a patch of wonderful greenery that will charm you with the peace and good angling. And no angler can say no to that. Day tickets are just £2 – you can't go better than that! Martinwells is a fine choice if you don't have fancy tastes. It's an honest recommendation.
Lodge Farm Fisheries

Perched right on the border between Doncaster and Nothinghamshire, the Lodge Farm fisheries is located in the village of Scrooby, on the idyllic River Ryton. It consists of seven lakes, all of which are sufficiently large and stocked with a great variety of fish. The carp at this location averages at around 20 lbs. There are also regular matches held here, with the largest net record being 300 lbs – a fantastic result. Lodge Farm has more than 17 years of experience, and has since built a very respectable reputation. It continues to be a favorite spot for both pleasure and match fishing, in the entire region. With plenty of features and a lot of variety, Lodge Farm fishery is without a doubt a top notch location. Don't miss out.
Doncaster is surely an overlooked location when it comes to angling. With plenty of great location in the adjacent regions, anglers often dismiss Doncaster. But the truth is that there are plenty of quite great fisheries around this town and the borough. It just takes a bit of exploring. And today, we did the exploring for you! Just relax and discover your next favorite fishing spot in Doncaster!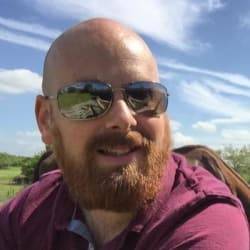 Mike has over 30 years of fishing experience in carp fishing and general coarse fishing. He is always looking for the latest fishing kit to try out and talk about and needs a bigger shed due to all the fishing tackle he owns. You can read more about him here.