A major port, the capital of Northern Ireland, and a city with a rich and somewhat rocky history, Belfast has a long story to tell. A city of wonderful sights and even lovelier nature, it prides itself on it maritime tradition, and the many rivers that dot its landscape. And that can mean only good news for all enthusiastic anglers – excellent fishing grounds. And when it comes to great carp fishing, Belfast is no exception to the rule. In our fresh guide we're delivering the finest carp angling venues in Belfast and the area around it, showing you the unique parts of UK – the ones across the Irish Sea. Join us as we discover the wonders of carp fishing in Belfast!
Let's Look At the Lakes
Ivy Lodge Carp Fishery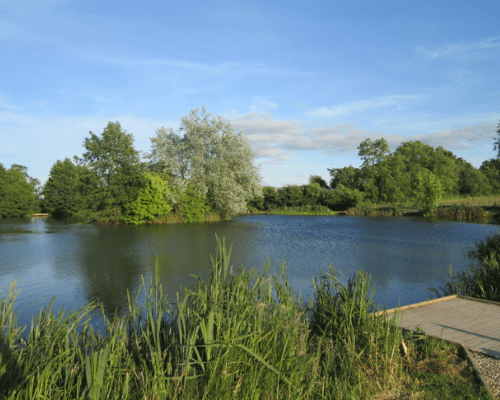 Located between Lisburn and Moira in Northern Ireland, the Ivy Lodge Carp fishery is one of the finest locations in this region, aimed to deliver a truly top notch professional carp fishing experience. This member only venue is a straight forward, laid back and humble location, but nonetheless situated in some wonderful and pristine natural surroundings, guaranteeing a relaxed and quiet experience. The water has a great stock, catering to coarse fishing, besides the specimen carp aspect. As this is one of the newer fisheries in the region, their carp still needs to mature, so the catches are only going up to 18-20 lbs. There is an on-site tackle and bait shop, which is fantastically stocked and offers everything you need from the best manufacturers in the angling world. As mentioned, this fishery is a members only venue, requiring a small yearly syndicate fee along with the day ticket. But it is nonetheless very much worth the effort, and it has great potential to grow into the finest fishing venue in the area.
Polehill Carp Fishery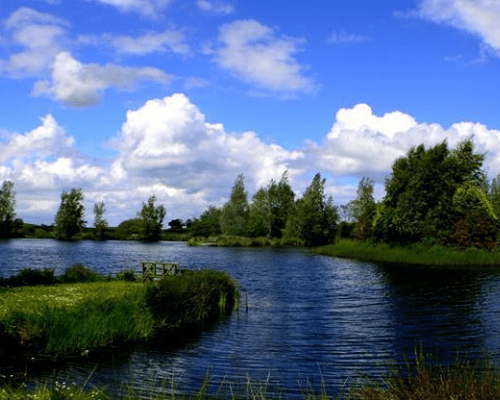 Polehill Carp fishery is nestled in rural landscapes between Newtownards & Donaghadee, situated in the iconic Northern Irish landscapes and greenery. This 9 acre venue consists of 4 lakes all superbly stocked with a variety of fish and specimen carp as well. Another freshly stocked venue, Polehill has yet to see the record breaking 20+ lbs catches – so far they go up to 10 lbs. The fishery allows pole, float, and feeder fishing, and has plenty of depth and features for different approaches to angling. It has great disabled access all round. Day tickets at Polehill are £15, with available concessions for juniors, seniors, disabled, and evening fishing, at £8. There is also CCTV security present. Definitely a great up and coming fishery, this venue is certainly worth your attention.
Moorbrook Lodge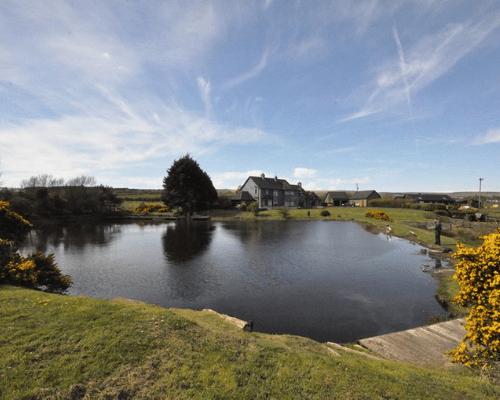 Moorbrook Lodge is a fantastic venue that consists of a fishery, a café, and a camping site, all of them situated in a picturesque region that offers amazing views over the River Bann and surrounding idyllic countryside. Located in Coleraine, in County Derry, this venue offers a fantastic and relaxing experience that is one of the best in Northern Ireland. It is located on 20 acres of pristine natural surroundings, and consists of several lakes that cater to specimen carp and trout angling, and coarse fishing in between. There is truly a bit for every angler at Moorbrook Lodge – whatever you're looking for, you are bound to find it here. Their carp is successfully maturing, and currently goes up to 13 lbs. This venue offers top notch facilities – some of the best in Northern Ireland – including bed and breakfast options, a superbly stocked tackle and bait shop, equipment rentals and sales, camping and caravan grounds, and a fantastic café which offers a variety of drinks, foods and delicacies. Full day tickets at Moorbrook are priced at £15, with options for eight hours at £12, and four hours at £10. Certainly a premiere angling experience, this venue is a must for when you visit Northern Ireland. Don't miss out.
Northern Ireland Carp Angling Society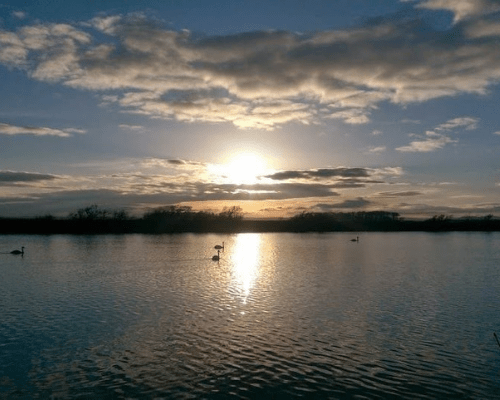 The famous and well established Northern Ireland Carp Angling Society, NICAS for short, enjoys a fantastic reputation amongst all anglers, and for a good reason. Their society offers a fantastic choice, as they offer several different waters at different locations around County Down in Northern Ireland. These venues are similar in what they have to offer, and the choice is all yours. The lakes – Mill Lodge, Glenvale, and Swanhole – are all very large, and exclusively set in fantastic woodlands and pristine nature. They offer plenty of features each, with islands, overgrown margins, overhangs, reed beds, and lily pads to give you and upper hand when you employ your own tactics. These waters are perfect for coarse fishing, and cater to specimen carp angling as well. The biggest catch at Mill Lodge is 29 lbs, 21 lbs at Swanhole (with 10+ lbs being the average), and the up and coming 7+ lbs carp at Glenvale. This gives you a great insight in the varieties on offer with NICAS. All locations are quite close and easily reachable around County Down, and Belfast too.
For locals of Co. Down, the fishing venues that NICAS offers are a perfect way to enjoy some local angling without having to travel far and wide in search of quality carp angling. That's why it's really worth it to become a member of the fantastic Northern Ireland Carp Angling Society – it can really open up your horizons and offer you a fresh and rewarding carp angling experience. Either way, these locations are not to be missed if  you enjoy straight forward and traditional carp angling.
Belfast, which was often in the headlines, has plenty to offer to everyone. A recovering city, that brims with hope and enthusiasm, Belfast is the jewel of Ireland's North, and as such – well worth the visit. And now that you know that there is some really top notch carp angling to be had there, the prospects have gone up a notch. If you're looking to truly explore the varied world of UK's carp fishing, then don't hesitate to sail over and visit Belfast!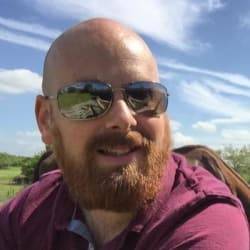 Mike has over 30 years of fishing experience in carp fishing and general coarse fishing. He is always looking for the latest fishing kit to try out and talk about and needs a bigger shed due to all the fishing tackle he owns. You can read more about him here.