The bustling, busy, historical and beautiful capital of Wales, Cardiff, is one of the loveliest cities in the United Kingdom, and a town that really offers plenty to experience. Located across the Severn Estuary, Cardiff is the pulsing heart of Wales, and is definitely a must visit. And what's better yet, is the wonderful, often rugged nature of Wales that spreads all around it, and offers some breathtaking sights. This makes it a great area for some great carp fishing – and you best believe it – there is plenty of fantastic fishing to be had here. In our latest guide, we are taking you on a tour of Cardiff's finest carp fishing waters, as we offer you an entirely new glimpse at this historic town. With our help, you can experience the capital of Wales through the angler's viewpoint!
Recommended Carp lakes In Cardiff
Lodge on a Lake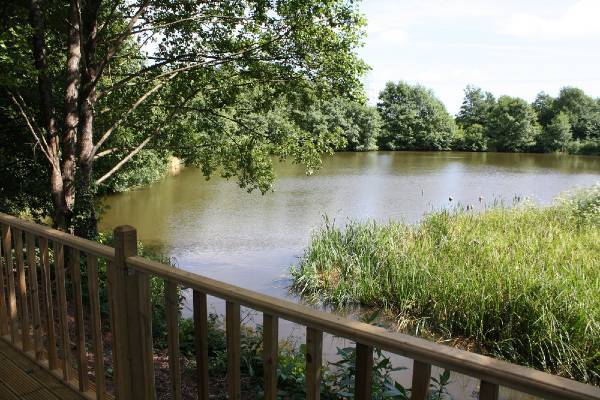 Located in the rural area around Cefn Mably, the Lodge on a Lake is an exclusive resort / park area, and offers plenty of sights and activities, both for anglers and anyone seeking some fun and adventure. Situated in a wonderful rural area, it boasts some fantastic natural scenery, and will quickly charm you with its peaceful ambience.
They have seven lakes in total, with a good split between coarse and specimen carp waters. All anglers should be satisfied with the variety and the general layout. The carp lakes are perfectly stocked, with catches going up to 37 lbs – quite a good size!
On site, anglers can enjoy a variety of facilities that are easily some of the best in the UK. Besides the general amenities like toilets and parking, there is a modern tackle and bait shop – one of the best in the region, a store that sells food and drinks, hot tubs, lodges, biking, and much, much more. There is also a nearby pub. Either way, this fishery is truly one of a kind, and stands out amongst the finest in Cardiff area. Not to be missed!
Dyffryn Springs

Nestled near the idyllic, picturesque village of Dyffryn in the Vale of Glamorgan, the Dyffryn Springs fishery is a work of art – priding itself on the beautiful sceneries stretching all around. Meticulously maintained lawns, greenery, and nature, as well as a peaceful and quiet atmosphere are the perfect setting for some quality carp fishing in Cardiff area. Four carps are decently sized and stocked with a variety of fish, catering to both coarse and specimen carp fishing. The carp catches are going well above 25 lbs. Day tickets at Dyffryn start at £5.50 and up to £10, depending on the lake and the number of rods. Without a doubt one of the lovelier fishing locations in south Wales, this is definitely worth your time.
Cardiff Bay Fishing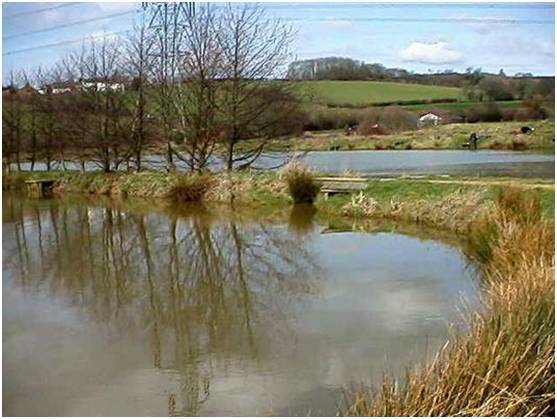 One of the more interesting locations to fish, the Cardiff City bay is certainly a welcome change from the usual fisheries you might be visiting. Right there in the city itself, the bay presents a perfect fishing location, where the Rivers Ely and Taff end. Cardiff Harbour Authority has arranged a perfect set up for all anglers, with plenty of coarse fishing areas which are perfectly marked and sufficiently peaceful. There is a designated coarse fishing area all along the River Ely, as well as Hamadryad Park and the Barrage Embankment. There is also a Sea fishing area. All the locations can be easily reached via the Bay Edge Walkway which connects them all. There is plenty of parking all around. Day tickets are priced at £8. To fish here, you'll need a Cardiff Harbour Authority Fishing Licence, but that shouldn't be too much of a hassle. If you're a native of Cardiff and are looking for a very nice fishing location at your own doorstep, then hop on down to the harbor – can't get better than that!
Hazelcourt Ponds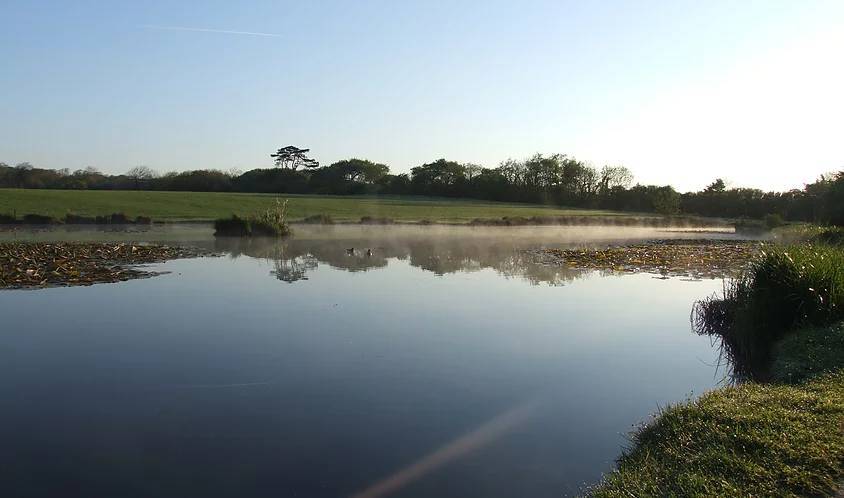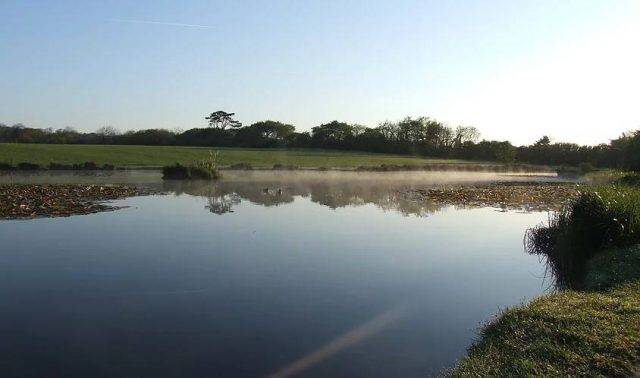 Situated close to the village of Llysworney in the lovely Vale of Glamorgan, lies the Hazelcourt Ponds fishery – one of the nicest sights in South Wales and Cardiff area. The pretty nature all around it guarantees peace and quiet, and a relaxing atmosphere. There are six lakes on site, perfectly stocked with a variety of fish – both coarse and specimen carp and catfish. The carp catches are averaging in the high 20's and up to 25 lbs.
On site there is ample parking, toilet facilities and a small lodge where you can buy tea, coffee and bait. Day tickets at Hazelcourt are £8. This straightforward, relaxing fishery is worth the visit of all down to earth anglers.
The Wharf Fishery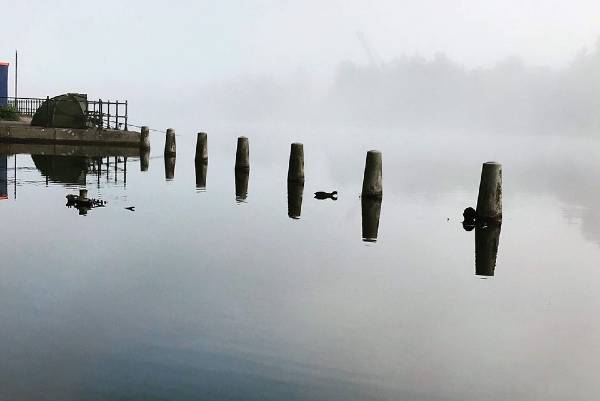 Wharf fishery is possibly the most unique fishing experience you can have while in Wales. Located in the city of Cardiff itself, at the East Bute dock on the Atlantic Wharf, this fishery is designed to be the ultimate urban fishing experience. A different approach to angling, the Warf fishery is characterized by the urban spirit, with concrete, buildings, warehouses, and cranes all around. In autumn it can be a grimy, noir location which still charms in its own way. Plenty of coarse fishing here, as well as good sized carp. The Wharf is where the biggest carp in Wales was caught – weighing at 47 lbs!
Plenty of space for all anglers, and plenty of parking too, will not leave you wanting. If you're from Cardiff, or simply eager to experience a modern, urban angling feeling, then don't hesitate to visit the unique Wharf Fishery.
Cardiff is a city with a long history, and a unique personality. Split between urban and natural, the area around this city can cater to every taste. But the best thing is the number of fantastic fisheries that are located in its vicinity. From catfish to carp, and anything in between, the anglers will find their catch with ease. And with its location Cardiff presents a perfect starting point to explore the rest of Wales and all of its fantastic fisheries. New experience  await in Wales – just head on out, angler!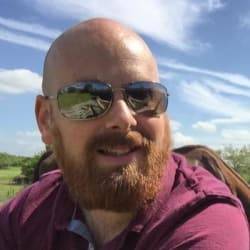 Mike has over 30 years of fishing experience in carp fishing and general coarse fishing. He is always looking for the latest fishing kit to try out and talk about and needs a bigger shed due to all the fishing tackle he owns. You can read more about him here.