Located in South Yorkshire, in the heart of rural England, lies the sprawling city and metropolitan borough of Sheffield. Home to the popular River Sheaf which runs through it, the city boasts a lot of important historical sights and a wonderful local spirit. Lying dead center in England, Sheffield is a great starting point for the discovery of some of UK's finest carp fishing locations. But why travel far and wide when you have great waters right at Sheffield's doorstep? That's right, no need to travel – you 'ave it all there. Today we are bringing you a detailed guide to Sheffield's best fishing venues. Whether you are a native Sheffielder in search for some local angling, or just wanting to explore South Yorkshire's carp fishing scene, we are here to help. Join us as we discover the quite great world of carp fishing in Sheffield.
Carp Fishing In Sheffield (Some Choices)
Ravenfield Ponds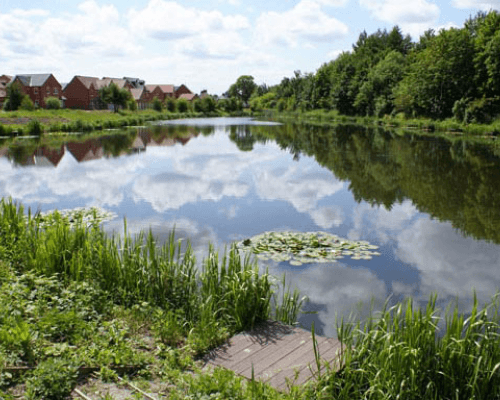 Located near Old Ravenfield in Rotherham, a stone's throw from Sheffield, lies the picturesque, peaceful, Ravenfield Ponds fishery. Tucked in a pristine secluded valley, this fishing location offers the perfect calming angling experience. While mainly a coarse fishery, it also caters to the specimen carp angler – with some great catches available. There are six lakes overall, and they are superbly stocked with tench, bream, carp, rudd, perch, gudgeon, eels, and roach.
Their specimen carp lake carries good stocks of fish, with catches averaging in the mid 20's and up to 29 lbs. Situated far from the noise of the city, and the traffic too, the Ravenfield Ponds fishery guarantees a peaceful and relaxing angling experience in the loveliest Yorkshire nature.
The fishery has been about for many decades, and as such it boasts great reputation and is widely loved by all the locals. The entire area is effectively a wildlife reserve with many species of birds and other various wildlife. The location and the surrounding scenery of the fishery are easily in the top 5 prettiest locations in the UK. There is plenty of parking space at the venue, and a diligent support from bailiffs. The whole location is marked with numerous pathways that offer you the chance to take a lovely walk through the sprawling grounds and survey the area for the nature and the best angling spot. When in Sheffield you cannot allow yourself to miss out on Ravenfield Ponds. It truly is an angling of a lifetime.
Woodsetts Quarry Pond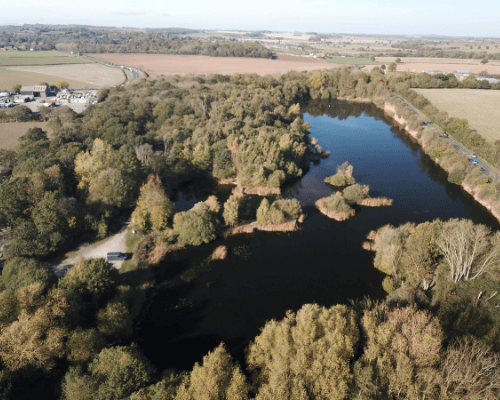 Located close to Worksop in Sheffield, situated at picturesque rural grounds, lies the young Woodsetts Quarry Pond fishing lake. With history that reaches back to the 1950's, this fishery definitely is a matured water with a very good stock. Some of its oldest fishes are over 30 years old and great in size. The lake offers an exceptional carp fishing experience, with catches averaging at the high twenties, and going up to 30 and 35 lbs. There are several record breaking catches that lurk in these waters – old and elusive carp that waits for the right angler to pull them out. Maybe that's you?
There is also a good choice for coarse fishing, with decently sized tench, bream, pike, and others. The fishery is considered one of the better Tench fishing locations in North England.
The entire site of Woodsetts is a designated nature reserve, so you can expect some wonderful nature and plenty of wildlife at the site. There is also plenty of designated parking space at the venue, as well as constant bailiff patrols.
Another great part of this water is the number of features. Several deep spaces up to 20 ft, and an area with plenty of bends, reed beds, islands and lily pads will give you plenty of variety to employ different tactics and ensure a great catch.
Woodsetts Quarry pond remains one of the finest carp fishing locations in Sheffield and is an up and coming fishery with surely a great future ahead of it. Don't miss out on this fantastic experience.
Aston Park Fisheries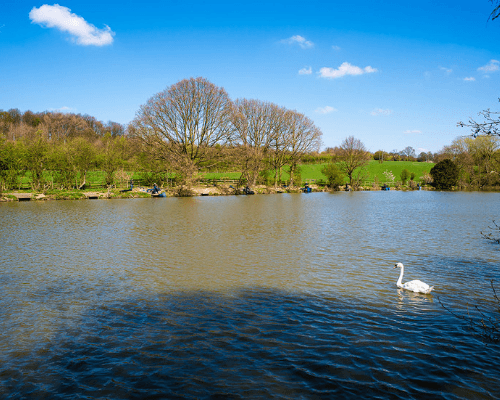 One of the finest, premiere fisheries of Sheffield area, the Aston Park is a sprawling natural haven set on 25 acres of pristine South Yorkshire landscapes. There are seven lakes on location, with a collective number of 240 pegs, which offers plenty of space for every angler. The lakes are a great coarse fishing spot, stocked with finely sized tench, bream, rudd, ide, barbel, and of course, specimen carp. The carp catches here are going up to 30 lbs.
This fishery is also the popular location for weekly matches, and there are regular events that cater to all Junior anglers. So that makes it a great location for your kid to tag along and learn a thing or two about angling.
On site there are plenty of modern facilities, starting from the basic toilets, all the way to their very own tackle and bait shop, followed by a top notch modern café which offers a wide range of foods, hot and cold drinks, and various refreshments. Day tickets are quite affordable starting at £7 with available concessions.
With one of the finest locations in central England, with unsurpassed beautiful landscapes all around, the Aston Park remains a highly sought after location amongst all anglers. And besides the beauty, anglers are guaranteed an enjoyable and relaxing experience in peace and quiet, with some fantastic carp angling to boot. Definitely a location that is top notch and worth your attention. The reputation speaks for itself!
Sheffield as a town has surprisingly great fishing locations so close to its busy streets. Known as one of the prettier areas in the heart of England, it is only natural for such lovely and rich fisheries to spring up in its vicinity. And we are sure that in the future there will be many more of them. But whether you are a beginner, a pro, a Sheffilder or from somewhere else, one thing remains certain – you definitely don't want to miss these wonderful fisheries! Carp angling is top notch in Sheffield area!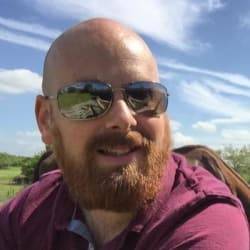 Mike has over 30 years of fishing experience in carp fishing and general coarse fishing. He is always looking for the latest fishing kit to try out and talk about and needs a bigger shed due to all the fishing tackle he owns. You can read more about him here.