Newcastle Upon Tyne, located in England's North East, is not only famous for its many historic sights and the Geordie accent. This fantastic, old, and above all proud city has plenty to offer to give you a truly unique, one of a kind experience. Situated on the banks of the River Tyne, and not too far from the North Sea, it is certainly a town with a long and rich maritime history. And outside of its bounds, an idyllic, rolling northeastern landscape is stretching far and wide, making it perfect for some relaxing fisheries. And that's what we're all about. In our latest guide, we are taking you to the city and wider region of Newcastle Upon Tyne, as we explore the top carp fisheries in the area. Join us, and let's discover how the Geordies like their carp angling!
Carp Fisheries in Newcastle (Some Choices)
Big Waters Angling Club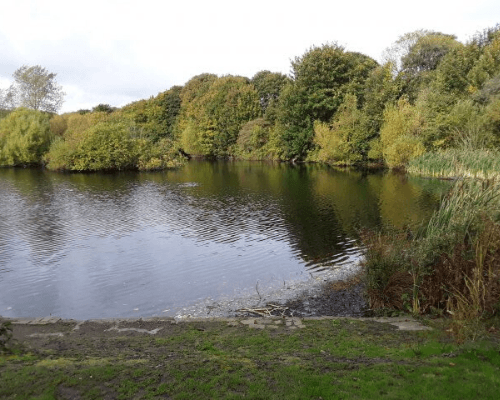 Located near Brunswick Village and Seaton Burn, the Big Waters Angling Club, commonly called just Big Waters, is one of the Tyneside fisheries with the best reputations, and a long and friendly history of work. This 22 acres location consists of two lakes, and is surrounded by picturesque, pristine greenery that really immerses you in the surrounding nature. It is a great spot for calming and natural angling. While the waters are perfect for coarse fishing, they also offer great options for specimen carp angling. Besides good sized bream, tench, roach, and rudd, there are plenty of great carp catches which are going up to 26 lbs – not at all bad. The venue is also a great choice for beginner anglers. A straightforward layout and a friendly service will surely help you plant your feet in the carp angling world – feel free to ask! This fishery is a part of the Big Waters Nature Reserve, which is one of the biggest bodies of water in the Tyneside area, as well as a pristine location full of wildlife. You are sure to spot the many birds in the surrounding nature and woodlands – there are plenty of ducks, moorhens, swans, swallows, herons, and grebes. The entire area is an inspiring and beautiful slice of nature, and the experience is definitely worth your time. When in Newcastle area, surely make your way to Big Waters – the sights will be worth it.
Tees Valley Lakes SA Carp Fisheries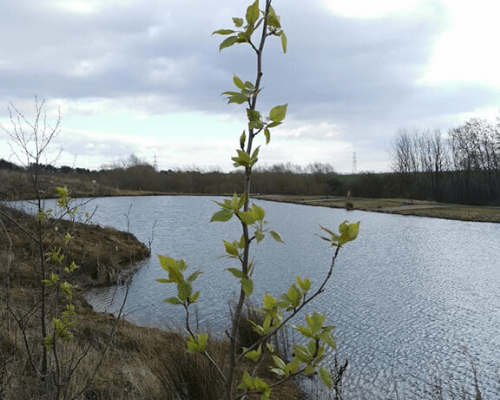 Operating since 2010, this Eaglescliffe fishery certainly enjoy a great reputation, and is considered one of the premiere fishing locations in the whole Tyne and Wear. With a superb design, great service, and 4 diverse venues, the Tees Valley Lakes are a location that offers everything to every angler. Close to Stockton-on-Tees, and close to the eponymous Tees River, you can be certain that the area prides itself on some truly beautiful nature and rural landscapes. Perfectly embodying the spirit of old, traditional England, this area will provide you with a peaceful and relaxing day of fishing.
The waters are mainly oriented towards specimen carp angling, but also carry decent stocks for coarse fishing. The carp catches are going up to 27 lbs and above, making them amongst the better stocks in the region.
The waters are diverse and full of various features that will allow you to do your own thing when angling – plenty of reed beds, overhangs, depths, and lily pads will make your fishing challenging and fun.
This premiere fishery operates on a membership plan, which then allows you to freely purchase day tickets and choose your venues. But even so, Tees Valley Lakes is not to be missed. The genuine experience caters to both beginners and pro anglers, and the quality of the service is next to none in the area. If you're looking for first class carp angling with plenty of diverse choices, then this is the venue for you! Recommended!
Angel Fishing Lakes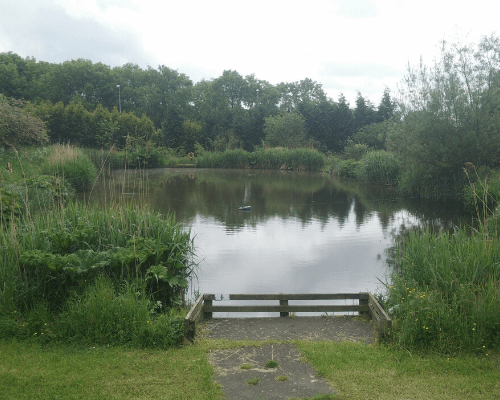 Angel Fishing Lakes, self dubbed the "Angling Heaven" is rightfully named so. Located near Chester-le-Street, more precisely near Northside, Birtley, this small, picturesque and laid back fishery has a lot to offer to all enthusiastic anglers.  There are three sufficiently large lakes, all stocked with a great choice of coarse fish and specimen carp. A family run business, the Angel Fishing lakes fishery has enjoyed many years of great reputation, being the favorite of many anglers from Tyne and Wear. Stretching on fantastic natural rural landscapes, the area is full of charming greenery, and the waters contain many islands and various features. There are numerous pegs on all waters, with the average depth being 6 feet throughout. There are also several disabled friendly pegs which are easy to reach. Angel fishery is also home to regular angling matches, with some memorable achievements throughout the years. For competitive anglers this makes for a great chance to come by and test their skills. The venue also has several regular facilities, so you know you can depend on it. Day tickets start at £14 per day, with options for half day tickets at £9. There are also several concessions available with significantly lowered prices, such as seniors, disabled anglers, and non fishing friends.
Certainly a fishery that has plenty to offer, the Angel Fishing Lakes is a venue that caters to every angler. Located in the very north of Tyne and Wear, it is surely worth the visit.
Tyne and Wear might be up North, but it's wonderful carp angling scene is certainly worthy of attention. And in its heart lies Newcastle Upon Tyne, the beating heart of the region and home to some fantastic carp angling in its vicinity. Our guide is great for native Geordies and all those near, but it is also aimed at all anglers, from UK and wider, who are wishing to explore the fantastic world of UK carp fishing. And trust us – Newcastle is certainly a unique part of that world. So don't hesitate to make Tyne and Wear the destination of your next angling trip – it will be worth it.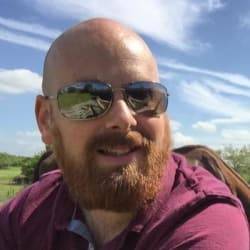 Mike has over 30 years of fishing experience in carp fishing and general coarse fishing. He is always looking for the latest fishing kit to try out and talk about and needs a bigger shed due to all the fishing tackle he owns. You can read more about him here.