Chelmsford Angling Association is one of the oldest in Essex, and holds a great reputation for offering a friendly and competitive atmosphere. They are readily accepting new members so don't hesitate to try and join if you are looking for a new and friendly environment of like-minded anglers where you can learn more. This goes even better for local anglers. And one of the waters that is under the care of Chelmsford AA is this one we are presenting to you today – the Braxted Back Lake. Located near Little Braxted in Witham in Essex, it is a fantastic little venue, and boasts some of the largest head of carp in Essex, and the region. Regularly making headlines for the record breaking heads of carp, this venue holds more surprises than it is perceived at first. Let us learn more about it.
3 Acres In Size
Braxted Back Lake is a mature water of 3 acres, and prides itself on a lot of features, lovely surroundings, and a good stock of fish. It caters for all anglers – beginners, pros, seniors and juniors alike, and that is one of the defining features of both this venue and the Chelmsford AA.
Stocked with a variety of fish
The water is stocked with a variety of coarse fish, but the main emphasis remains on the specimen carp. There is a lot of tench of 9 lbs and over, roach to 2 lbs, rudd averaging to 2 lbs, and also some perch and eels. The largest heads of specimen carp are going well to 40 lbs, with a considerable number in the 30's, and the rest averaging in the 20's range. This great choice is undeniably better than most carp fisheries in the region, and today the Back Lake is considered as the best carp water in Essex – with reason.
Braxted Back Lake is a good venue if you are into match fishing, with regular matches being held here. And when you are surrounded by experienced members of the CAA, you know you'll have a fun and competitive time on the water.
Features
The lake has a lot of prominent features that make it that much more interesting to fish. The largest depths are 18 feet – which is quite something – and there are a lot of natural features, such as reed beds, overhanging trees, silt pockets, and gravel bars. The water is also surprisingly clear for a venue of this type. On site there is ample parking near the entrance.
Braxted Back Lake is situated in some natural, wooded landscapes and the ambience is quiet and calm, especially in the summer months when the greenery is in full swing. There are plenty of pegs spread out evenly on the water, so all anglers can expect enough free space and peace to fish and relax. If this sounds like your type of angling, don't hesitate to join up with Chelmsford Angling Association and to experience this venue for yourself. And if you are an Essex local, this water will be an even better option for you.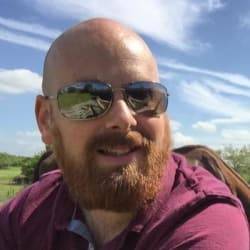 Mike has over 30 years of fishing experience in carp fishing and general coarse fishing. He is always looking for the latest fishing kit to try out and talk about and needs a bigger shed due to all the fishing tackle he owns. You can read more about him here.