Crewe is a lovely little town in Cheshire, not too far from Wales. It has a lot of historic significance and is the home to some 70,000 people, and some iconic Cheshire landscapes in its vicinity. It is also the home of some great angling, and Wrinehill Pool is just one excellent example. This quarry water has a very long history in Crewe and an equally rich reputation as a fishing water. The mature and quite large pond exchanged many hands over the years but its reputation remained as solid as always. Crewe locals can appreciate this cozy and quiet water, but not only they – Cheshire and Liverpool anglers will also love a good venue nearby.
Wrinehill Pool is located outside of the city bounds, surrounded by enough greenery and rolling meadows to offer some great ambience and peace and quiet. It is a single large water, stocked over the years with a good selection for coarse and specimen carp fishing. It contains a plenty of bream, tench that goes up to 7 lbs and over, perch of 3 lbs and over, and of course specimen carp that goes well over 20 lbs, and possibly up to 30. There is also an odd 40+ lbs catfish lurking in there. Needless to say, this is a solid offer for most anglers, and caters both for beginner and pro fishermen.
Wrinehill Pool did exchange administration a few times in the past two decades, but it was always taken care of properly. In 2006 it was stocked with around 3,000 heads of specimen carp. After that the water was acquired by the Lymm Angling Club in 2010, and they too stocked it with a good choice of carp, notably some 30 heads of 20+ lbs carp. Today, the stocks are well matured and offer a good challenge and a good choice for everyone. A solid proof was produced in 2014, when the first of the 30's was caught – a lovely specimen carp.
The Wrinehill Pool is located just a few hundred meters from the much larger lake called Betley Mere, also well known locally.  The Wrinehill Pool itself is slightly sheltered in a small valley, and offers picturesque views all around. Night fishing is possible with previous arrangement, and on site you have plenty of parking, and a well maintained perimeter path all around the water that allows easy directions. The pool is roughly a C letter shape, having a little jutting "peninsula" in the middle of it, which is almost an island. This feature can give you some unique approaches, if you manage to cast closer to the island. There are plenty of features on the water and this island as well, including reed beds, deep margins, and some snags as well. Considering it is manmade, the depth of the pool can be quite good. Either way, the Wrinehill Pool is worth discovering. It might be tricky to reach it at first, but it can certainly pay off, especially for Crewe locals in search for some quality angling.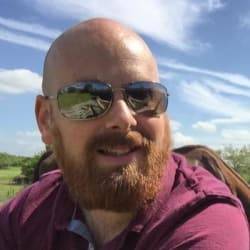 Mike has over 30 years of fishing experience in carp fishing and general coarse fishing. He is always looking for the latest fishing kit to try out and talk about and needs a bigger shed due to all the fishing tackle he owns. You can read more about him here.