Just 30 kilometers outside of London lies Iver, a picturesque Buckinghamshire village that offers so much in both sights and nature. It is here that the Wood Lane Fishery is located, one of the prime angling venues in the vicinity of London, and a real hidden gem for local anglers. On the other hand all London anglers will be glad to hear of this fantastic venue being so close to the capital. If you ever thought of escaping the daily grind for a weekend, this is the perfect venue. Not only is the angling great, but the nature that surrounds this venue is equally awesome. And all of it right at your doorstep. Let's learn more.
Wood Lane fishery is a cozy little two lake venue located in some rural landscapes. These mature waters are both decently sized, certainly over an acre each. The larger lake is known as the Specimen Lake and is roughly egg shaped, and well loved for its specimen carp fishing. The carp here goes well over 20 lbs. There is a lot of evenly spaced out pegs, and a good depth near the middle of the lake.
The slightly smaller Match Lake is elongated, with a large wooded island in the middle. As the name suggests it is the resident match lake, and is stocked heavily with a variety of coarse fish, including bream, dace, gudgeon, chubb, perch over 4 lbs, roach, rudd, tench, and specimen carp. The record result for a match on this water was 270 lbs in six hours, so you know that there is a lot of fish to be had here. It is also a great location to gather with the mates and enjoy some competition.
Anglers report that carp responds best to the waggler some 24 inches below the surface, with plenty of feed going in.
One thing that Wood Lane is known for is the friendly staff. You can expect all sorts of assistance here, a friendly chat, and of course some invaluable advices and tips on the proper angling techniques to use on this water. Moreover, beginner anglers and juniors can book a resident fishing coach to show them the ropes and help land their first serious catch.
The venue is mostly disabled friendly with a lot of easy access pegs. On site there is ample parking near the water, as well as a tackle shop and toilet facilities. You can also get food and drink on site.
The Specimen Lake lacks a bit in terms of foliage around it, and features as well, while the Match Lake has a good amount of trees surrounding it. Either way, the environment is really beautiful and the ambience is quite relaxing and calm – a welcome break from urban surroundings. All anglers will highly appreciate this venue, which built up quite a positive reputation for the quality of the angling and their friendly staff. And better yet, it is a great venue for local disabled anglers – they can fish without an issue here!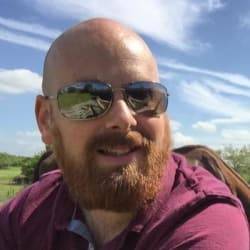 Mike has over 30 years of fishing experience in carp fishing and general coarse fishing. He is always looking for the latest fishing kit to try out and talk about and needs a bigger shed due to all the fishing tackle he owns. You can read more about him here.