Gloucester is a historic English town, located at the mouth of the River Severn, boasting a rich past and plenty of experiences to offer to all visitors. Situated on the edges of the picturesque and idyllic Cotswolds, this entire area has a lot to offer to anglers and tourists alike. The region stands out with some of the prettiest landscapes in the entire UK, with a beautiful insight into the classic image of the English rural life of times past. And one of the angler's venues that falls perfectly into this category is the picturesque Witcombe Waters. A fishery with stunning views all around, it is an exceptionally beautiful venue and will leave a strong impression on every visitor. And besides all of that, it also boasts some top notch angling as well. And in the end, that is the most important thing. Let's explore the fishing in the Cotswolds.
The fishery consists of three closely set and separate spring fed reservoirs. Each is considerably large – the sizes are 4, 9, and 15 acres for each one. The waters are surprisingly clear and lovely. Both of the smaller waters are roughly square in shape, while the larger water is more mature, and irregular in shape. The waters are stocked with quite mature fish, suitable for coarse angling, but with a focus on trout and specimen carp. The rainbow trout averages at 2.5 lbs most of the time, but it goes higher. The record for the venue is a 14 lbs rainbow trout. Carp goes into twenties with ease, and anglers report plenty of 30 lbs specimens prowling the waters.
On site, the anglers can hire a boat and thus enjoy some mid water angling. There is also a small hut and office, which offers tickets and hot tea and coffee. For the locals, Witcombe Water is a great chance to experience nature and angling at their doorstep. Even though the venue is secluded in a lovely Cotswolds valley, it is still easy to reach from Cheltenham and Gloucester. For all the anglers wishing to unwind after a busy week, there is nothing like immersing yourself into this stunning nature and experiencing first class trout and carp angling. Many anglers report that prices are based "per fish", and on offer are a 6 fish ticket, and 2 and 3 fish tickets.
The waters have a lot of features that are immediately obvious. There are plenty of reed beds and trees that overhang the water creating natural shade. It is reported that big carp often lurks in this shade during the summer months. Either way you will have a chance to apply your tactics and experience a bigger challenge if you wish. This goes especially for the larger, old lake which really has a unique character and offers some one of a kind fishing. Either way, Witcombe Waters is a venue worthy of your attention, as much form the wonderful landscapes as for the quality of angling that's on offer.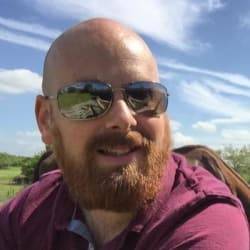 Mike has over 30 years of fishing experience in carp fishing and general coarse fishing. He is always looking for the latest fishing kit to try out and talk about and needs a bigger shed due to all the fishing tackle he owns. You can read more about him here.