There are a lot of unique fishing venues in Lincolnshire, and we have went through many of them to show you how diverse this county can be in terms of interesting opportunities for anglers. And today we are completing the story with this latest addition – Willow Bank Fishery.
Situated near Laughton in Lincolnshire, this picturesque little venue has a lot to offer to beginner and pro alike. Lovely nature all around, peace and quiet, and three ponds stocked with great variety, will all bring you a pleasing experience any time of the season. If you are a local and looking for something down to earth near your home, or you're passing through and have that angler's itch, Willow Bank Fishery might be the right stop for you!
This venue consists of three ponds, and each one is stocked with a good choice of coarse and specimen fish, giving you a lot of options. The first pond – Barometer Pond – is decently sized, and has 30 evenly spaced out pegs for you to choose from. All the pegs are easy to reach, and there is the option of parking "peg side", when the weather is fair enough. This water is stocked with bream, roach, tench, rudd, perch, and crucian, ghost, and mirror carp. All are quite decently sized. When it comes to the features, the Barometer has plenty of them. The depth is good at 6 feet, and there are plenty of rush and reed beds around and near the shore.
The second water is the Foot Pond and it is noticeably smaller than the first one. It has only 10 spaced out pegs, but it still guarantees good angling. It is stocked with rudd, perch, barbel, tench, and carp. From the features it has plenty of overhanging trees near the shore and steep margins.
It too has peg side parking.
Anglers report that in the summer season carp tends to respond the best to bread and biscuit baits so keep that in mind. As we mentioned, the features of this fishery allow you to successfully test your tactics and give yourself a challenge as you try to corner those double figure carp. On the other hand, beginner anglers shouldn't be discouraged – this venue caters perfectly to their needs as well. Besides the good layout of the waters, you can always rely on the help of senior anglers – they are always eager to share experiences and give advice!
Willow Bank Fishery is just another addition to the string of fantastic venues in Lincolnshire that are definitely worth exploring. If your journeys send you in that direction, do not hesitate to mark Laughton on your map – this venue is certainly worth visiting. Not only can you enjoy good quality angling, you can also experience the idyllic countryside atmosphere of Lincolnshire. But most importantly, you can learn more – beginners and juniors will love this friendly venue for all that it brings.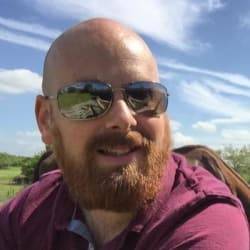 Mike has over 30 years of fishing experience in carp fishing and general coarse fishing. He is always looking for the latest fishing kit to try out and talk about and needs a bigger shed due to all the fishing tackle he owns. You can read more about him here.