Cumbria is a historic English county with a lot of unique character, and it also offers some good angling. With a lot of rich history and outstanding beauty, its rolling hills and woods are the perfect landscape for some quality fishing venues. One such is the Whins Pond – a seasoned water with a long story behind it. Located near Edenhall and Penrith, this is a water of exceptional beauty, and offers some good quality angling. It is a matured water with some exceptional features, and although it suffered over the years, it is recovering as one of the nicest regional waters to visit. It has stocks of moderate sizes and is a good option for beginner anglers. But local Cumbrians can appreciate this venue as well, as they will surely enjoy having such a peaceful and lovely venue nearby. Let's discover more about Whins Pond.
As we mentioned, this water suffered over the years due to its stocks not having a chance to develop to their full potential. As it is situated in and surrounded by natural landscapes, this relatively shallow water was subject to continuous predation by cormorants and similar birds, who consumed the still small stocks of coarse and specimen fish. For a time Whins Pond was yielding bare catches.
The owners remedied this actively, by continuously re-stocking the water with larger and more mature stocks of fish. With the growth of these larger stocks, the birds cannot eat them anymore.
And Whins Pond is once again a respectable venue for anglers. It is a large water and is split in half by means of a net – one half remains a coarse fishing part, while the other is more oriented towards specimen carp angling. There are plenty of roach, bream, rudd, tench, and carp.
Since the restocking, the bream has gotten along nicely, going up to 14 lbs, while carp was recorded at 20 lbs and up.  The lake is split on plenty of pegs so you are ensured a comfortable stay and plenty of private space. THe atmosphere is also outstanding – with some of the loveliest views at an angling venue you've ever seen. This is the real Cumbrian nature.
The water has a lot of good features. First thing to notice are overhanging trees on one shore, giving a beautiful look but also some unique options for angling. There are also good depths close to the center, and a lot of natural reed beds all over the water. A good option to try out different tactics. Also, anglers report that coarse fish at this venue responds well to sweet corn bait.
Whins Pond holds regular open matches for all anglers, so don't hesitate to stop by and test out the waters. The stocks should be much better in recent months.
So, if you are either a local in search for some nearby relaxing angling venues, or someone who wants to explore the diverse scene of Cumbrian angling, do not hesitate to make a stop at Whins Pond!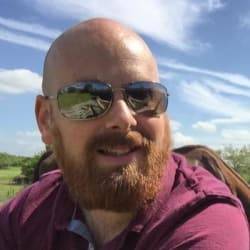 Mike has over 30 years of fishing experience in carp fishing and general coarse fishing. He is always looking for the latest fishing kit to try out and talk about and needs a bigger shed due to all the fishing tackle he owns. You can read more about him here.