Strensall is a village on the outskirts of the city of York, in Yorkshire. Situated on the banks of the River Foss, it was always a suitable location for some lovely local angling. And today, that's exactly what we are exploring. One of the popular local angling venues is the Pottery Pond. A snug and cozy little venue, it offers great angling prospects for both the professionals and the beginners. With great stocks of fish – recently renewed – it ensures a little bit of everything for all anglers. There are good coarse fishing options, and specimen carp as well. Situated in a rural and calm area, outside of the town, it ensures a lovely ambience to fish in. Sometimes small and cozy is just the thing we need – and Pottery Pond is just that!
The pond was once the location of a clay pit, and has since been turned into a lovely fishing venue. The property is 6 acres in size, roughly square in shape and hidden in the tree copse that surrounds it. The water itself is around 4.5 acres in size, with good depths at the center and plenty of features on the margins. The water is matured and stocked with a fantastic variety. You can find roach, rudd, bream, tench, perch, barbel, gudgeon, pike, and of course, specimen carp. Tench and bream will go up to 10 lbs, pike up to a great 31.5 lbs, while specimen carp goes up to 22 lbs – quite good numbers all round.
The water is as natural as can be – besides the lovely and calm surroundings, the water itself has good features. One of these is the natural silt bed – it ensures a natural environment for the fish, as well as a good food source for the carp. The water has evenly spaced pegs, which are positioned at 11 meters each, numbering 54 in total. You are ensured some free space and peace.
On site there are ample benefits – car parking is acceptable and quite close to the water. And it is also disabled friendly – both pegs and parking. It is certainly a great boon for local York and Strensall disabled anglers and seniors to have a good venue of their own to fish and enjoy – right at their doorstep. And that goes for those anglers searching for a challenge, too. This water is perfectly balanced for all types – you can enjoy a challenge here and pursue good sized specimen fish – pike and carp are very good.
All in all, Pottery Pond has everything a lovely angling venue needs to have. Great surroundings, a natural ambience, good and plentiful stocks of fish, and a balanced experience for all types of anglers. While it is a fantastic place for the locals, it is also worth visiting from elsewhere in England. Because we all know, making a journey for some good fishing is never a difficult task! So next time you're heading towards York, stop by Strensall and see for yourself, it's great!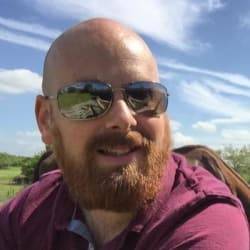 Mike has over 30 years of fishing experience in carp fishing and general coarse fishing. He is always looking for the latest fishing kit to try out and talk about and needs a bigger shed due to all the fishing tackle he owns. You can read more about him here.