Bicester is an important town of Oxfordshire, and situated close to the River Rey. It prides itself on its long history, and it really exemplifies a picturesque rural English town. And just like the rest of Oxfordshire, it too is home to some good quality fishing. Today we're visiting the Pimlico Farm, a popular local angling spot with plenty of decent features to offer. It's a proof that family run fishing venues are successful, friendly, and focused on providing all anglers with the best possible fishing experience they can get. Pimlico Farm continues to be the favorite spot for the locals, but it also offers great accommodation for all of you wishing to travel and stay a while. Let's learn more.
Pimlico Farm is situated close to Bicester, at Tusmore, and consists of three mature and decently sized lakes, each one offering a different experience. Of course, each one is stocked with a great variety of fish and caters to both coarse and specimen carp fishing. Their Willow Lake is also a match water, with regular competitions being held if that's your thing. There's also the Ockley Pool and the Long Pond, each one unique.
The waters are stocked with decent sized tench, roach, rudd, and bream. Their specimen carp goes up to 26 lbs, with average catches ranging from 15 to 20 lbs. Match days can net up to 100 lbs of carp – a quite decent number.
Pimlico is a family run venue, and as such it is open all year long. It offers a lot of great options for everyone – meaning that it can certainly be worth it to travel here from somewhere else in the UK. The venue prides itself on the accommodation – there are luxurious holiday cottages on site, and they are a great option to spend a weekend in the lovely surroundings with great fishing to boot. The cottages are self catering and have all the necessary amenities you might need. Moreover, anglers who choose to book these cottages, can fish for free on the lakes. That's quite a bargain, and really puts Pimlico Farm on the angler's map. Besides this, there are other facilities on site. Ample quality parking space close to the water, disabled access throughout, and a friendly community for junior anglers and beginners.
Another amazing aspect of this venue is the fact that disabled anglers can fish for free. A friendly community that wants to help everyone is just an amazing thing. All other anglers can pay a day ticket priced at just £6, and fish from dawn until dusk – all year round.
Great options and a fantastic service really place Pimlico farm one serious step in front of the other similar venues. Certainly one of the best fishing locations in Oxfordshire, this popular local venue has a lot to offer to more than locals. So if you are looking to plan your next angling trip, this venue is a good place to start. Can't go wrong with such friendly service!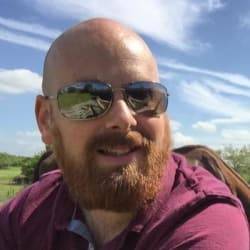 Mike has over 30 years of fishing experience in carp fishing and general coarse fishing. He is always looking for the latest fishing kit to try out and talk about and needs a bigger shed due to all the fishing tackle he owns. You can read more about him here.