In angling sometimes the simplest solutions are best. The best equipment to focus on is that that makes your session easy. A pole sock is never going to set the world on fire, but it is one of the most vital pieces of equipment you can invest in. Poles can be expensive, for the sake of a few extra quid you can ensure that your pride and joy stays in perfect condition.
A good pole sock should be easy to mount and position, and also have the strength and capacity to easily accommodate your pole sections. You want your pole sock to be made of durable material, as with any luck, it will be getting a lot of use.
This article will take a look at some of the best fishing pole socks, and review some of the key features of several brands, to help you make a decision.
Best Pole Socks
Best for multiple pole sections
Durable material
Two cups for easy shipping
High visibility
Universal screw thread, easy mounting
The Guru pole sock is a nice bit of kit. The cups are hard wearing and very durable. The sock is lined with soft EVA foam, so your pole will always be kept safe. The lining also means that you can fit a pole section on top between the two cups and it will be held snug and secure. The cup size is ample to accommodate most sizes of pole sections.
Best budget choice
Universal mount
Excellent price
Simple and effective
The Garbolino fishing pole doesn't boast much 'tech'. If you are looking for something that does the job, but don't know where to start then this could be a wise first choice. At this price point you can upgrade to something more advanced once you get to grips with what features you really need.
Best all rounder
Custom sizes dependent on pole
Quality construction
Anti snag technology
The Preston innovations Pole sock comes in two sizes. There is a standard size for your bigger pole sections and a mini size for those smaller, more delicate sections. The pole sock can be fitted to either a bank-stick or onto a seat arm. The cup of the sock is thick and high quality, so your rod sections will stay safe, and the sock should last a long time.
Best as a combo
Unique square shape
Roomy
Works in tandem with smaller version
The Frenzee single pole sock has a unique square shape, making it easy to get your pole ends in and out without too much difficulty. There is also a mini version available to put in smaller sections when you are playing the fish, or double shipping.
Best for double shipping
Huge capacity
Extra features
Versatile
This double pole sock has all of the features of the single version. The lip around the edge is lines so your sections don't get caught up or snagged. The sock section is deep enough to make sure you pole isn't going anywhere. One feature we love is the addition of a rod rest between the socks, providing the ideal space to stow your tip section whilst unhooking your catch.
Get setup your way
Compatible with most boxes
Quick release
Multiple sizes available.
Ideal if you are fishing a peg that doesn't have space or ground suitable for a bank stick. The cross arm can be manipulated in any direction meaning you can get your sock exactly where it needs to be.
If you have invested in the best set of fishing pole rollers then you will have almost no resistance when you are shipping your pole in and out. Whilst this is a good thing, it comes with a warning. It is often very easy for the removed pole sections to roll forward and tip, either into the water or perhaps even worse onto the gravel on the bank. A chip or ding in your pole can significantly weaken its structural integrity. Not to mention that it's extremely frustrating.
A pole sock is basically a vertically mounted receptacle that allows you to quickly and effortlessly stow the forward ends of your removed pole sections, ensuring they stay exactly where you left them. The pole sock prevents any further forward movement and also ensures that the sections are available and easy to access ready for shipping in and out.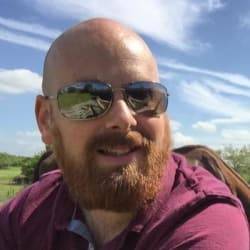 Mike has over 30 years of fishing experience in carp fishing and general coarse fishing. He is always looking for the latest fishing kit to try out and talk about and needs a bigger shed due to all the fishing tackle he owns. You can read more about him here.