Oxfordshire remains one of the finest places for fishing in England. This historic county perfectly captures the old rural spirit of England that we all know and love. And this spirit is always transferred to the local fisheries. In our latest search for new, local angling venues, we've ventured to Oxfordshire, close to the historic market town of Banbury. A stone's throw from the village, nestled in the greenery of the countryside, lies the Nellbridge Fishery. A popular and thriving little venue, it is now a syndicate water, but nonetheless a water worth mentioning and exploring. For Banbury and regional locals, this could very well be a fantastic angling spot on their very doorstep!
Located just near the River Cherwell, this mature water is hidden in the peaceful area outside of the towns, nestled in the meadows and woodlands. It offers a very quaint and peaceful experience. For several years, this fishing location was a popular spot amongst the locals, but it recently became a fishing syndicate property, and thus requires a membership to visit. Even so, it is worth the while to pursue a local membership, as this water offers some quality angling.
The Old Lake is stocked for coarse fishing and has some great variety to offer. It is just one acre in size, but it still stocked nicely and offers some lovely cozy nooks to fish from. There is a stock of roach, bream, perch, and carp up to 16 lbs.
The so called New Lake is also a coarse fishing water, slighltly larger and a bit more linear. Besides good sized carp of up to 26 lbs, there are plenties of tench, roach,   perch and rudd. And last but not least, is the fishery's new specimen carp lake. It stocks good sized carp with varying weights. Catches are reported of high twenties and there are also some rumours about 40 lbs rarities lurking in the water.
Either way, the water is an attractive location due to the great angling options and something for every taste. Well maintained parking area is available at the entrance, and the entry is flat and solid – perfect for disabled anglers. Nellbridge fishery boasts an easily accessible location while still maintaining some peace and quiet, embedding itself into the local countryside and farmland. For locals looking for a quiet day off with some good angling this is the way to go.
Sadly it needs to be taken into account that Nellbridge Fishery is from recently a syndicate fishery, and that it will be necessary for all potential anglers to obtain a membership or permit. As an added bonus, besides these mature waters, anglers can also fish a 1 mile stretch of the picturesque River Cherwell – a perfect natural angling experience. For all you locals who manage to snag a membership here – it is certianly worth it. A snug little quality fishery like this one, right at the doorstep for small local villages  can be a perfect choice. Worth a try!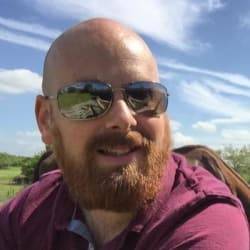 Mike has over 30 years of fishing experience in carp fishing and general coarse fishing. He is always looking for the latest fishing kit to try out and talk about and needs a bigger shed due to all the fishing tackle he owns. You can read more about him here.