While your bivvy will have been supplied with full waterproofing as standard, over time and through wear and tear, it will start to leak. The choice is then – do you buy a new bivvy, or is it possible to re-waterproof your existing one? In fact, you can re-waterproof a bivvy just as you can any other waterproofed item, and it is the most cost-effective method of getting the most out of it!
How do you go about it? Well, you will need to buy one of the many tent and awning waterproofing kits on the market, but it's not a difficult job to do, and the first thing to do is find out where those leaks are, and how serious they have become.
Take a bit of time when you are home and set your bivvy up in the garden. Then, either wait for the good old British rain to do its trick, or get your hosepipe on the bivvy and you'll be able to see where the water is coming through the fabric. Mark these areas so you know where they are when you take the bivvy down, and you're ready to start the easy process of re-waterproofing! Now you want to know which product to use!
Best Waterproofing Agents
Title
Recommended Product
Nikwax Tx. Direct Spray On Spray On Waterproofer - 0.3lt
Iosso WATER REPELLENT PROOFER PROTECTOR Boat Sail PVC Canvas Tent Awning
Grangers Waterproof Fabsil GOLD Silicone Concentrate, 1 lt UK,Black
Preview
Recommended Product
Title
Nikwax Tx. Direct Spray On Spray On Waterproofer - 0.3lt
Preview
Title
Iosso WATER REPELLENT PROOFER PROTECTOR Boat Sail PVC Canvas Tent Awning
Preview
Which Waterproofing Agent?
We have a looked at a few waterproofing agents and will tell you about some of them, but bear in mind this is not a comprehensive list as there are many such products. You'll find some labelled as tent or awning waterproofing items; this doesn't matter – your bivvy is a tent, and is made from very similar materials, and they will all work well. Here are a few of the brands we found:
NikWax Spray On
The most popular method of re-waterproofing is to use a spray product such as this one, from NikWax. You simply spray on one coat – all over or just where the leaks are showing – and leave it to dry. It claims to strengthen the material itself, protects against UV damage, and can be used on all synthetic materials so will certainly work on your bivvy. Available in 0,5 litres up to 5litres, it's popular and widely available in tent and hardware stores.
Iosso Water Repellent
This product, which is available both ready to use in a spray bottle or as a concentrated solution that you can make up when you need it, creates a coating that actually repels water, and is useful against everything from bird droppings to soil and even environmental pollutants. Easy to use, it's available in many sizes, is a non-silicon product, and will be very effective on your bivvy.
Grangers Waterproofer
This silicon-based solution comes in a tin and you are required to decant it into a spray gun. If that's OK by you it might be the choice to go for, as it is effective on all synthetic materials, adds UV protection, and the five-litre metal tin is safe to store away for future use on your bivvy, tent or awning, or indeed any other waterproof items that might need proofing.
Kampa Hydrophobic Spray
Another that repels water, this comes from the extensive range of camping products in the Kampa brand, and is very popular and easy to use. Designed to deal with oil and stains as well as to repel water, this one is in a 750ml spray can which will fit neatly into a cupboard when not in use, and is a popular item. It's also entirely natural and provides UV proofing too.
These are just a few of the more popular re-waterproofing agents that we have found, and you can rest assured none contain any potential toxins. But, is it worth re-waterproofing your bivvy, or should you take this moment to buy a new one?
Is Re-Waterproofing Worth It?
You need to make the decision between re-waterproofing and buying a new bivvy. Here's the thing – if you're bivvy is leaking absolutely everywhere, in other words it's really had its day, then a new one is certainly a good idea.
But, if you just have leaks in a few places, why go to the trouble of searching for an ideal replacement, and the expense of a new bivvy, when you can simply buy one of these re-proofing agents, spend a few minutes repairing it, and then it's done? Your old faithful bivvy lives again, and you save a lot of money!
It's definitely worth re-waterproofing unless, as we said, the damage is too far gone, so check your bivvy out now, and you'll soon have it dry and comfortable again.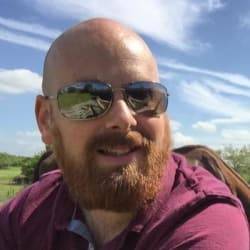 Mike has over 30 years of fishing experience in carp fishing and general coarse fishing. He is always looking for the latest fishing kit to try out and talk about and needs a bigger shed due to all the fishing tackle he owns. You can read more about him here.