Norfolk, with its maritime history and plenty of seaside resorts, was always one of the best angling locations in England. With a variety of great waters, seasoned angling clubs, and good venues, it was always the go to place for anglers. One of the smaller venues which we are exploring today is the Martham Pits. Located close to Greater Yarmouth, it is a fantastic venue that sports some fantastic catches and prides itself on the iconic and scenic English nature that surrounds it. A great option for Yarmouth natives and all from Norfolk, the Martham Pits can be a great getaway for your days off. Let's learn more about it.
Located near Great Yarmouth, at Ferrygate Lane, the fishery known as Martham Pits is a cluster of small fishing broads that form one medium sized pond with a great stock of fish. There are three main pits to fish from, all surrounded by a plenty of reeds and foliage which is especially picturesque in early autumn, presenting that iconic image of the stark English landscapes. It is situated near the River Thurne – another jewel of the local landscapes. The pits are stocked with a great choice of coarse fish, as well as specimen carp. There is a lot of tench that goes up to 8 lbs, bream from 4 up to 8 lbs, roach and rudd around 2 lbs, great choice of pike up to 20 lbs, and of course, carp with catches up to 20 lbs and over. This gives you a great variety and caters to all angler's tastes. A well marked public footpath leads you to the waters from the Ferrygate Lane. There is also a lot of suitable parking nearby. The waters are surrounded by a lovely tree copse at one side, and the river Thurne and tranquil meadows on the others.
There are boats available at the venue, allowing the anglers to do some fishing on the water. Martham Pits are home to regularly held angling matches, which are always friendly and well received. These waters were acquired by the Martham & District Angling Club in 1984, and were greatly advanced and refined ever since. In the recent years this angling club experienced a surge of popularity with plenty of members joining its ranks. To fish at Martham Pits you need to be a member, so don't hesitate to get in touch and ask! It is well worth the while to do so.
Even thought this venue is kind of slightly exclusive to the Martham & District Angling Club, it is still an important water of Norfolk and its angling scene – and as such needs to be mentioned. The waters are well known for the great number and density of features which can help with angling and various tactics. There are a lot of reeds clumped on the water and near the shore, iconic to the swampy and marshy grounds. For anglers, these features can be a welcome challenge – certain fish tends to roam close by. Either way, don't hesitate to inquire about becoming a member of Martham & Distric Angling Club – fishing at this great water would be worth the effort.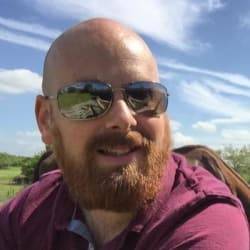 Mike has over 30 years of fishing experience in carp fishing and general coarse fishing. He is always looking for the latest fishing kit to try out and talk about and needs a bigger shed due to all the fishing tackle he owns. You can read more about him here.