Lydney is a historic town situated on the banks of the River Severn in Gloucestershire. A peaceful and small coastal town, it prides itself on the picturesque country gardens and a rich historic heritage. But it also has a lot to contribute to the colourful angling scene of Gloucestershire – and we wrote about that one! One such contribution is the lovely fishing venue of Lydney Lake. An ex boating lake, this picturesque water is a popular destination for the locals and prides itself on some quality angling. If you are a Gloucestershire native, or looking to explore new clubs and venues, read on – we're exploring Lydney Lake.
This mature and spacious water is a popular retreat for Lydney locals, and is nestled in a picturesque area of greenery and on the edge of the Lydney Recreation Trust grounds. A stone's throw from the River Lyd – a tributary of the Severn – the lake is a great choice for spending some quality time relaxing and enjoying the nature.
Lydney is a medium sized lake, and contains a large wooded island in the centre of it. It is stocked with a good selection of coarse fish, catering to every angler – specimen carp included! You can fish for tench, perch, chub, roach, bream, eel, pike and carp. The latter goes up to 40 lbs – which is a fantastic size if you can catch it. The venue is also the place of regular matches if you are into competitive angling.
While there are no on site facilities per se, there is plenty of venues in Lydney town – just nearby. Pubs, stores, and bed and breakfasts are all there for your enjoyment. The lake itself is located close to the Lydney Bypass, and it is easy to spot. Surrounded by well maintained lawns, tree lines and plenty of features, with the iconic church steeple in the background, this lake is a fantastic retreat with peace and quiet without even leaving the town itself.
The water is one of several under the control of Lydney and District Angling Club. This reputable and experienced club is over a century old and is one of the most respected in Gloucestershire. Members of the club can enjoy fishing the Lydney lake and actively participate in regular matches. If you are on the lookout for an active and friendly, seasoned angling association in Gloucestershire, this is a great opportunity to meet likeminded anglers and explore the various waters of the region.
Gloucestershire has a lot to offer to anglers. With the Severn in its heart, it certainly has an abundance of waters which make its angling scene one of the better in the UK. And if you are looking for new experiences, it is well worth your while to visit and experience it for yourself. Friendly angling associations and good carp fishing are the crowning feature of Lydney and Gloucestershire as a whole. Because at the end of the day, there's nothing like some good old English countryside angling!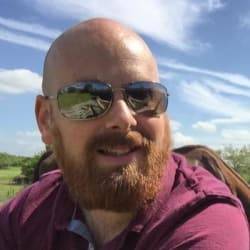 Mike has over 30 years of fishing experience in carp fishing and general coarse fishing. He is always looking for the latest fishing kit to try out and talk about and needs a bigger shed due to all the fishing tackle he owns. You can read more about him here.