Just close to Newall, Otley, and Pool, and a stone's throw from Otley Chevin forest park, lies a pair of ponds – known as the Knotford Lagoon. Situated at the banks of the meandering river Wharfe, the pair of ponds – differing in shapes and size, are a popular fishing location and an escape from the daily hustle and bustle. Quite close to Otley, and the Yorkshire Dales, it is situated in the bend of the river, and surrounded by wonderful landscapes and treelines.
Today we are bringing you a detailed guide to this fishing venue, one of the two "lagoons" which are under the care of Bradford No1 Angling Association, the other one being the Kirklees Lagoon. Join us!
The water is situated off the A659 road which connects Otley and Pool, and can be accessed by so called Old Pool Road. It is a spacious water surrounded by treelines, and stocked with a good choice of fish. It suits both coarse fishing, and specimen carp angling as well. You can catch bream, tench, roach, perch, pike, eel, and good sized carp. This is a mature water with great catches, making it a popular local spot – some decent carp roams this water! Most of the carp go to low twenties and up to high double digits. The mostly flat banks offer great angling, and plenty of space ensures a relaxed angling experience. It also caters well to the beginner anglers. There is a good amount of feature nearer the shore, offering a good option for applying your tactics and experiencing something new. Steep and deep margins, treelines, shrubbery, and growth on the far shore, and a good depth at the lake, will all offer you plenty of challenges.
There is an access road that runs up to the very lake, and a parking spot can be found quite close to the water. Most of the lake is fully enclosed with dense tree lines, immersing the angler into the wonderful and natural surroundings. A perfect blend of the nature and good angling will satisfy every fisherman. Night fishing – for those of you wanting something new to experience – can be arranged, but with previous booking and permit. Knotford Lagoon is just one of the many great venues under the protection of the Bradford No1 Angling Association. To fish at this venue you will need to be their member – but it is well worth the effort.
Bradford No1 AA is one of the oldest and most respected angling associations in Yorkshire, founded in 1878 They have fishing rights on more than 70 waters, including 35 miles of river, and their biggest carp are right here – at Knotford and Kirklees Lagoons. With over 2500 members, this is certainly one big and friendly angler's club, and becoming their member can really offer you a new outlook and experience of the English fishing. That's why it is worth considering – if you are on the lookout for a friendly community. Fish at Knotford with Bradford No1!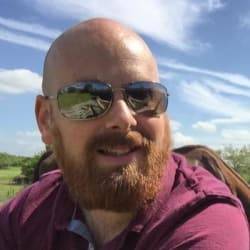 Mike has over 30 years of fishing experience in carp fishing and general coarse fishing. He is always looking for the latest fishing kit to try out and talk about and needs a bigger shed due to all the fishing tackle he owns. You can read more about him here.