West Yorkshire, and the Metropolitan borough of Leeds especially, offer some fantastic prospects for quality angling. From Leeds to Huddersfield, from modern fisheries to rural lakes, the variety is fantastic and caters to all angling tastes. One notable fishing location is the one we're bringing you today. Known as the Kirklees Lagoon, this popular venue is an idyllic and natural retreat. You can easily enjoy some fantastic angling while also soaking up the sun and the rural English sights. For any angler – this comes as a fantastic combo. Let's find out more about the Kirklees Lagoon.
The venue is situated on the banks of the picturesque River Calder, nestled between the towns of Huddersfield and Leeds, and quite close to the Junction 25 of the M62. The lake itself is slightly off from the road, hidden from side and surrounded by peace and quiet, and some lovely greenery. This ensures a relaxing angling experience for everyone. And with 50 spacious, flat, and evenly distributed pegs, every angler can rely on plenty of space and peace.
The waters are stocked with a great variety for coarse fishing, but it is also frequented by specimen carp anglers. You can catch roach, rudd, tench over 8 lbs, pike, perch, bream over 10 lbs, and of course, carp – with catches going over 30 lbs. These great stocks are protected by a brand new otter fence. The water itself has plenty of desirable features to aid your angling. The depths vary from 6 feet nearer the shore, and up to 14 feet near the center. With several spots with deep margins, plenty of growth and reeds close to shore, you can expect a good challenge and apply your favorite tactics while fishing.
Night fishing is also a possibility at Kirklees Lagoon, but only with a permit. Parking is possible close to the lake on the flat area, but otherwise this venue sports no on site facilities. This makes it a true old school and back to basics fishing location. The focus is on angling and good catches. Kirklees Lagoon is in the care of the Bradford No1 Angling Association. This club is one of the well respected local associations and has a lot of venues and waters in their care. To fish at Kirklees Lagoon, you will need a membership with them. But if you are a local and are looking for a friendly, professional, and reputable association of anglers to join – Bradford No1 AA might be the one for you. And getting to fish at a quality location such as this one is definitely a perk.
Kirklees Lagoon is surrounded by wonderful greenery – meadows, treelines and copses, and the beautiful Yorkshire countryside are just some perks that you can experience at this location. And when you add great coarse and carp fishing into the mix – it can't get any better. A balanced water that is perfectly suited for both experienced anglers and beginners – and a friendly community of anglers to help you!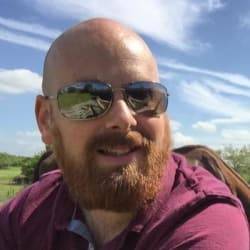 Mike has over 30 years of fishing experience in carp fishing and general coarse fishing. He is always looking for the latest fishing kit to try out and talk about and needs a bigger shed due to all the fishing tackle he owns. You can read more about him here.