Located along Station Road in Horton Kirby, and managed by Dartford and District Anglian and Preservation Society, Horton Kirby Lakes is a fishery designed for coarse fishing in Kent. It consists of four lakes (Westminster, Viaduct, Western and Silt pond) and a part of the iconic River Darent.
There are plenty of options for you here, depending on what you are interested in trying to catch. Viaduct Lake is a particularly fine carp fishing spot where you may be able to land 30lbers, along with Roach, Perch, Eels, Pike, Bream and Tench. Another great carp spot is Westminster Lake, where the biggest have been known to weigh as much as 27lbs, with double figure Beams and Tench too. Western Lake offers roach, rudd, perch, carp and has recently been stocked up with some smaller carp and tench.
Silt Pond offers among the usual suspects of small carp, perch, crucian carp and tench, roach too. It's worth noting that the last stocking of carp made to Horton Kirby occurred on the 3rd of December 2019. A total of around 141 carp were placed into Western Lake until their weight was in double figures.
According to the owners and managers, the fish were photographed and stocked and some were very stunning. A great incentive to give it a try. At the time of the restocking, Western Lake had around 300 carp, as well as all the other species. If you are new to fishing, this might be a great place to start.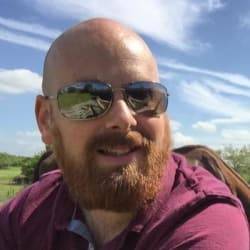 Mike has over 30 years of fishing experience in carp fishing and general coarse fishing. He is always looking for the latest fishing kit to try out and talk about and needs a bigger shed due to all the fishing tackle he owns. You can read more about him here.