Ham Green Fisheries or Ham Green Lake is owned and run by the local Ham Green Fishing Club in the Chapel Hill area of Pill in Bristol. It has been open for fishing for many years, decades even and consists of two lakes. These lakes have a very interesting history. For instance, the road that runs across the bottom lake dates to the Roman Empire, and the water in the lake was used to supply Ham Green Hospital, which is notable for treating soldiers injured in the Crimea War who made it back home.
Bristol Angling Club Owned
In the past, it has been owned by a few different people and organisations, including the City of Bristol Angling Club. Nowadays it is owned by Bill Hunt and with the assistance of his bailiff Tom he has updated and renovated the fishery to make it an enjoyable place to fish.
Types of fish
In terms of fish breeds, you can land here, the top lake was just recently stocked with 11,000+ course fish, consisting of a mixture of tench, perch, bream, Rudd and roach. However, for the most part, Ham Green Lake is used for carp fishing more than anything else, particularly the bottom lake as there are always around 50 carp in there, with many reaching weights of up to 20lbs.
Night fishing
Night fishing is permitted, upon request and fishing is available throughout the year. Although keep nets are allowed, when you are fishing for carp, you can't use them.
In terms of facilities, there is car parking at the bottom lake.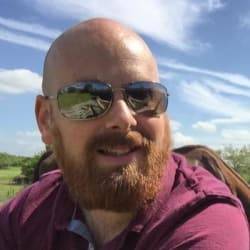 Mike has over 30 years of fishing experience in carp fishing and general coarse fishing. He is always looking for the latest fishing kit to try out and talk about and needs a bigger shed due to all the fishing tackle he owns. You can read more about him here.