German Lane Fishery found along the road of the same name, in Chorley, Lancashire is a popular fishing spot consisting of 2 generously sized lakes, one with two islands and another that is oval-shaped and an island in the centre that runs along its entire length. The latter is the match lake, but both reach depths of as much as 8-feet and are well-stocked with a reasonable amount and variety of fish.
Whether you are looking to land Rudd, roach, ghosties, crucian, tench or carp, this is a great place to fish. There has been known to be tench weighing as much as 8lbs and carp as big as 27lbs.
It is important to note that German Lane Fishery is unfortunately not open for public fishing, and that, therefore, all anglers need to hold a valid NRA rod Licence. Although it is open all-year-round, you can only fish at either of the lakes from dawn to dusk, as night fishing is not permitted.
It is advised that you make sure you are well-stocked up on all your bait and tackle before you head out to German Lane Fishery, though, as there are no additional facilities like bait or tackle supplied onsite. As tends to be the standard these days, you are not allowed to use barbless hooks, but keep mats are permitted and ground bait is also allowed, though in moderation.
The site owners of German Lane Fishery operate on a strict policy of anglers clearing up their rubbish after themselves.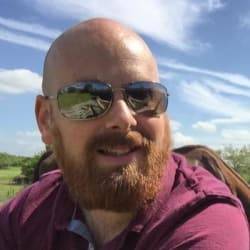 Mike has over 30 years of fishing experience in carp fishing and general coarse fishing. He is always looking for the latest fishing kit to try out and talk about and needs a bigger shed due to all the fishing tackle he owns. You can read more about him here.