Gaywoods Fishery is a private member's syndicate fishery found on Station footpath in Kings Langley, Hertfordshire. Consisting of a manmade 4.5-acre lake that was dug out between 1978 and 1980, the water is mostly 12-feet deep, though some areas can be as much as 35-feet deep, depending on the time of the year.
Three natural springs provide feed the lake and there is an island located in the middle. Although it started life as a fishery, it now offers coarse fishing and a wide array of the usual suspects such as tench, roach, perch, chub and carp. The fish usually spawn at the roots of the large weeping willow trees that hang over the edges of the lake. If you are fishing during the winter months, you may find it harder to land any carp, but as there is plenty of silverfish to try and land, it would be very hard to come away from Gaywoods without catching anything.
Strictly only carp pellets and barbless hooks are permitted and if you are going to use boilies, they should be on a stringer or hook, not loose or in PVA bags. As you may expect, landing nets and landing mats should be used always.
In terms of facilities, Gaywoods offers a limited amount of accommodation (it's always worth calling well in advance to avoid disappointment) and in addition to a small lodge that sells some tackle and bait, there is a shop that sells food and drinks, onsite toilets and CCTV-monitored car parking.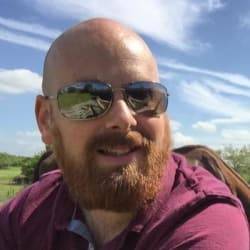 Mike has over 30 years of fishing experience in carp fishing and general coarse fishing. He is always looking for the latest fishing kit to try out and talk about and needs a bigger shed due to all the fishing tackle he owns. You can read more about him here.