All anglers know that the amount of tackle they own increases exponentially as time goes on. You have decided to go for a bigger pole, so therefore you need more rollers. But unless you want to be making several trips to the car and back it is probably prudent to be able to carry all your rollers at once. Whilst they often come with their own bag, they are normally designed to only carry one at a time. It is highly likely you will have other gear to bring as well, so you want plenty of room to make the journey as short and painless as possible.
In this article, we are going to look at some pole roller cases, and see which are best suited to pole anglers of all levels.
Best Pole Roller Bags
Best for lots of gear.
Long lasting and good value
Good capacity
Easy to carry
You can fit up to three rollers in this case. At 82cm wide you would be hard pressed to find a roller that wouldn't fit. Depending on how frequently you fish, you will probably need a fishing pole roller case that will hold up to constant abrasion and stress. This bag has extra stitching in key areas and stress points to ensure that it lasts. This bag would be good for those who go pole fishing frequently.
Best for budget.
Room for extras
Sturdy and durable
Padded for protection
You are going to be carrying more than just rollers down to the peg. It would be an idea to have space for a few other accessories. This pole roller case is also lined and padded to protect anything that you might put in there. The size is ample enough to carry two rollers and roosts. Whilst not the biggest bag on our list, it should satisfy the needs of any angler who is above a very basic level. It doesn't have many extra special features, but is very affordable. It would be ideal if you wanted to invest in a decent pole roller and had a little left over.
Best for professionals.
Plenty of room
Carry in comfort
Space for accessories
This fishing pole roller bag is a leviathan. At 83cm you will fit all you need inside, and if not, it has the added feature of external side pockets to hold your bits and bobs. Carrying a lot of gear is obviously going to be tiring, luckily this pole roller case has a chunky padded shoulder strap, freeing your hands up. This bag would be a good purchase form someone with bigger poles or a lot of gear.
Best value for money
Support in all the right places
Dynamic and versatile
heavy or light, your choice
Sometimes you don't want to take everything, just what you need on the day. MAP have given you the option of unclipping one half of the bag if you decide you want to travel that little bit lighter. Regardless of weight, a padded shoulder strap will make carrying easy. The side handles are also reinforced meaning even with a full load you wont get a critical failure at the worst time. This bag is good for a range of anglers. You can fit in loads of rollers and mix and match with what you need to take.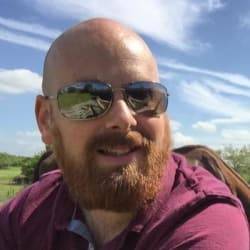 Mike has over 30 years of fishing experience in carp fishing and general coarse fishing. He is always looking for the latest fishing kit to try out and talk about and needs a bigger shed due to all the fishing tackle he owns. You can read more about him here.