Lying on the Kennington Stream and the Great River Stour, the small civil parish of Kennington is just a stone's throw from Ashford in Kent. Like most villages in Kent, this one is also picturesque, calm, and idyllic. Its abundance of rivers and the rural landscapes all make it very suitable for good fisheries. And our latest addition to the list is one of the nicer venues in the region – the Eureka Fishery. A small, cozy venue with a fantastic variety of fish, which is situated in the rural landscapes of Kent. Sounds good, right? Well, you won't be surprised to know that this venue is quite a charm. It has everything an angler might want. If you are an Ashford local in search of a new venue, or just curious about Kent angling in general, stay tuned – this fishery might be the one for you.
Eureka Fishery is located on Nicholas Road, Kennington. This is a wonderful natural area, full of rural, countryside landscapes for which Kent is so well known. The venue itself is situated in a small valley of meadows and has plenty of woods and tree lines all around. Eureka consists of two lakes. The smaller one passes as a pond, and measures roughly 44 by 35 meters. The larger lake measures 190 by 70 meters. The difference is obvious, but the stocks are equally rich in both waters. There is ample rudd, chubb, roach, goldfish, perch, bream, and tench – and of course, carp. The only difference here is the size. The small pond has smaller catches, while those in the lake can get quite decent. The tench goes up to 6 lbs and up, bream and chub around 5 lbs, and roach can get up to 2 lbs. The carp in the small pond is usually in the low numbers, but the big lake holds quite a lot of good sized twenties, and several go well to the 30 lbs mark and up. This is an excellent variety that most anglers will find satisfactory – beginners will be glad for small carp and coarse fish, but pro anglers will enjoy the big carp catches.
The venue is open all year round, and operates on a day ticket basis. These are priced at £10 per day, with the option of night fishing with previous booking – priced at £12 per night. There is also the option of purchasing a one year pass and these are priced at £100. Not a bad deal in the long run.
Eureka Fishery boasts ample pegs spread out evenly around the two lakes, and they also have ample natural features all over. Good depths overall, and plenty of reed beds and snags. There are also matches held here on a regular basis, so don't hesitate to apply. Best of all, the venue has good disabled access, so no need to worry if that is your necessity. All in all, venues like Eureka Fishery are much needed – balanced, cozy, and well stocked. It has everything you need.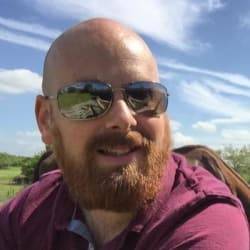 Mike has over 30 years of fishing experience in carp fishing and general coarse fishing. He is always looking for the latest fishing kit to try out and talk about and needs a bigger shed due to all the fishing tackle he owns. You can read more about him here.