Elsecar is a picturesque village located in square center of England, in South Yorkshire. Typically for the area, this small village is known for its rich heritage, and a long history of being involved in colliery. This means that the area has many disused, former coal pits, which have since become great angling waters. Elsecar Reservoir is one such water, and offers fantastic prospects for angling, especially for the locals. On another hand, its position in England makes it easy to reach from most corners of the country. So if you're ever passing through South Yorkshire, this venue is a fantastic place to stop by. South Yorkshire is also dotted with such big reservoirs due to its long colliery history, so you won't have to search too hard in order to find a cozy space to do some quality angling.
Elsecar Reservoir is a well known fishing venue, known for its diverse stock of fish and the large water. It is currently under the care of the Elsecar Colliery Society, and they offer day tickets on the bank for all willing anglers. The sheer size of this water could be a challenge in itself, and it will be worth your while to discover the finest spots along the banks. Locals and seasoned anglers might provide some useful insights as well. There is a good stock of coarse and specimen fish here. This includes pike from 8 up to 20 lbs, tench that goes up to 5 lbs, roach from 4 oz to 1 lb on average, good sized perch, and bream up to 8 lbs. Of course there is carp present as well, and they can go over 20 lbs. Keep in mind that they tend to be a bit elusive and hard to catch, which is mostly due to the acreage of this water. Still, with some patience and good feeding, you can snag some great catches. There are a lot of pegs around the reservoir, so finding your place will not be an issue. The busiest area tends to be closer to the road, either because of the good catch or just convenience.
Elsecar Reservoir is home to regular matches, which are kept every Sunday. It is a great chance to come by, meet new folks and learn some new tips. You can also apply and test your skills. Anglers report that the best methods are long range ledgering – works best for the bream – or ground feeding.
Like most waters of this size, there is not a lot of woodlands around it, but it is nonetheless calm and rural. No facilities either, but plenty of ground cover. The venue is a well respected, reputable water, and there are anglers there almost every day. Still, it is difficult to be crowded, so don't worry about finding your place. If you enjoy challenging waters and long range casting, then a reservoir like Elsecar is what you need. Good stocks, rural surroundings, and a thriving angling community – all that a fisherman needs!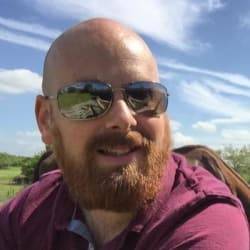 Mike has over 30 years of fishing experience in carp fishing and general coarse fishing. He is always looking for the latest fishing kit to try out and talk about and needs a bigger shed due to all the fishing tackle he owns. You can read more about him here.