Situated close to the sea, in the Broads of Norfolk, lies a picturesque, slumbering little village by the name of Dilham. Rich in history and heritage, this little place is a quiet and beautiful corner of the English countryside. It lies on the River Ant, and as such it has great prospects for fishing. Moreover, the Broads of Norfolk are filled with rivers – and where there are rivers, there are bound to be fisheries. Today's article is centered on a fantastic little venue, located just outside of Dilham, and bearing its name. A place of extraordinary beauty, nestled in natural surroundings, the Dilham Fishery has so much to offer. Let's learn more.
The Dilham Fishery consists of a single, decent sized mature lake, with really scenic surroundings. The water is a little less than an acre, so nothing too grand, but that is where its charm lies. There are 19 evenly spaced out pegs all around, and they are largely disabled friendly. It is a spring fed water, and it is natural and always evenly leveled. The venue is perfectly stocked and caters for both coarse and specimen carp fishing – which is awesome regarding its size. The choice consists of tench that can go up to 5 lbs on average, rudd to 1 lb, good sized roach, and of course mirror, ghost, common, and crucian carp. These will go to decent sizes. This variety is fantastic for this venue.
The venue sports a lot of excellent features and facilities, and prides itself on a tidy, well maintained environment – and it is a perfect example of how a functional, top notch fishery should look like. The premises are fenced against otters to preserve the stocks, and the on site parking area is fenced in as well. Toilet facilities are also present on site.
Even though the lake is less than an acre, it really shows excellent diversity and a lot of features. A promontory and two islands are the most noticeable features that will offer you a great opportunity to adapt and use different tactics. There are also some deep margins here and there, reed beds, and good depths overall. Simply put, the Dilham Fishery leaves little to be desired. The venue is open seven days a week, dawn to dusk, year round, and operates on a day ticket system. These are priced at £6 per one rod, with £1 fee for an extra rod.
Anglers report that if you want to score good catches, you would do well to plummet depth correctly, fish light, and above all, be patient. Keep in mind that due to the size of the water, some pegs might be close to one another, so respect the fisherman's etiquette and be reasonable. The venue is surrounded by woodland, shrubs, and all sorts of greenery, and can easily captivate with its beauty. Some cutback might be needed to allow for better casting, but it's nothing critical.  Simply put – Dilham Fishery is one of the finest venues in Norfolk, and simply cannot be missed!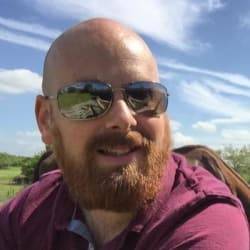 Mike has over 30 years of fishing experience in carp fishing and general coarse fishing. He is always looking for the latest fishing kit to try out and talk about and needs a bigger shed due to all the fishing tackle he owns. You can read more about him here.