Devon is not often mentioned for its fishing, but it should. It boasts a variety of excellent angling venues that dot the landscape, and our latest fishery is no exception. It is located near Torrington – a small but bustling market town close to the River Torridge and the coast. It is situated on the very north of Devon. Of course, the area has all the prerequisites for great fishing. And this venue – the Darracott Reservoir – is a clear example of this. This is a fantastic, cozy little venue that offers so much. Cozy, idyllic, and lovely, it has all that an angler might want. Great fish, good amount of space, and lovely landscapes all around. It is a clear proof that sometimes the small venues can also be the best. If you are a Torrington local, or you're heading down Devon way, this venue should definitely be on your list to visit. And we'll tell you why!
Darracott Reservoir is situated just outside Torrington, nestled in the rural countryside. This mature water has around 3 acres in size, and is of a roughly arrowhead shape. The size is decent enough, and there are ample pegs all around. The venue is a mixed fishery, with great stocks of both coarse fish and specimen carp. There is a good amount of perch that can reach to 3 lbs, eels to 3 lbs, tench up to 4 lbs, roach, rudd to 1 lbs, and carp. The carp angling is commendable, and the stocks regularly go up to 25 lbs on average. This great variety will satisfy all anglers. And moreover, the venue is great for both beginners and seasoned anglers, due to the simplicity of the water layout and the quality of the stocks.
Anglers report that a lot of classic tactics will work well on this water. Feeder works great for the bream, and maggots and pellet for the other fish. Waggler fished maggot will also do great, over loose feed. In the summer, surface baits will do the trick.
The venue holds regular matches, and bags usually go around 40 lbs and up. There is also the option of night fishing, with previous booking. When it comes to the features on this water – things are great. The depths are fantastic, with the shallowest point being 3 feet, and the deepest nearly 27 feet! There are a lot of scattered reed beds here and there, and shallow points on the corners. There are around 20 pegs spread out evenly, with wooden platforms.
Day tickets are priced at £5 per day, with an option of 24hr tickets at £9. There is also the season permit which costs £90. On site there is ample car park just close to the water, and good toilet facilities. There is also good disabled access.
All in all, Darracott Reservoir has it all, and is rightly one of the best Devon angling venues. Surrounded by tree lines and woods, with a cozy natural ambience and great fish stocks, it truly is a great angling venue!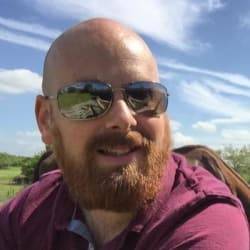 Mike has over 30 years of fishing experience in carp fishing and general coarse fishing. He is always looking for the latest fishing kit to try out and talk about and needs a bigger shed due to all the fishing tackle he owns. You can read more about him here.