Doncaster boasts a lively and veteran fishing scene, and this latest addition to our fishing venue guides is certainly one of the best in that area. The venue is known as the Dale Pitt Lakes, and it is a truly stunning place to fish at. From fabulously maintained water, to beautiful rural surroundings, all the way to the quality of the fishing – this venue has it all. It enjoys a great reputation amongst the local anglers, and this reputation really got out to all corners of England. Anglers travelled from far to experience this venue, and it really has quite a lot to offer. Today we are taking you down Doncaster way, as we get to know this fantastic venue and the angling it offers. This is definitely one of the best waters in the vicinity of Doncaster, and also stands out in Yorkshire as well.
Dale Pitt Lakes are located on the edge of the Hatfield Moors Peatlands, a Natural England site, which boasts exceptional beauty. The venue itself is situated in rural surroundings, so no busy urban sites will hamper your angling experience. Rolling meadows and sparse woods are dotting the landscape of the area. Dale Pitt Lakes were previously sand and gravel pits for a good number of years, but have since became a mature and seasoned water stocked with a great variety of fish. The size is roughly 7 acres of well maintained, clear water and pristine banks. Besides the usual coarse fish stocks, it carries a good amount of decent sized specimen carp. These can go well into the 20's, and near the 30's.
There is an ample number of pegs spread out evenly around the perimeter, and about 30 sturdy, well designed fishing platforms. This is a large water, and the depths are quite great, especially closer to the center. There is not quite a lot of features overall, but there are some deep margins here and there as well as reed beds closer to the banks. Still this does not take away from the fishing experience.
On site there is ample parking space, as well as very good toilet facilities. You can also get hot food and drinks on site. The venue holds matches, and has an "open day" around the 31st of March. This is a great opportunity for anglers to gather, exchange advices, learn new things, and have a few good casts. The venue operates on a day ticket system, with prices being £10 for catch and release, and £15 for one fish limit and catch and release afterwards. This is quite a good deal.
All in all, the Dale Pitt Lakes are one of Doncaster locals' favorites – and it is clear why. A balanced venue with really good ownership and a dedication to keeping it clean, crisp, and tidy. You can come, relax in the rural ambience, and enjoy some first class angling. And best of all – it is not too far from the town!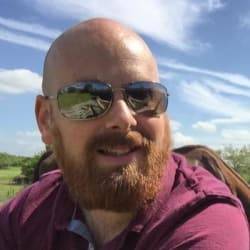 Mike has over 30 years of fishing experience in carp fishing and general coarse fishing. He is always looking for the latest fishing kit to try out and talk about and needs a bigger shed due to all the fishing tackle he owns. You can read more about him here.