Nestled in the English Midlands, right at the center of the country, lies Leicestershire. This area of exceptional beauty and its sprawling landscapes is certainly an inviting part of England. And what better way to experience Leicestershire then to enjoy some good quality carp fishing?
Luckily, there are several great fishing spots all around the county, and you'll have no trouble finding the one that works for you. With our guide to the best day ticket waters in Leicestershire, you will get a chance to experience this beautiful land through the eyes of a real fisherman.
Day Ticket Waters in Leicestershire (Some Choices)
Knaptoft Medieval Fisheries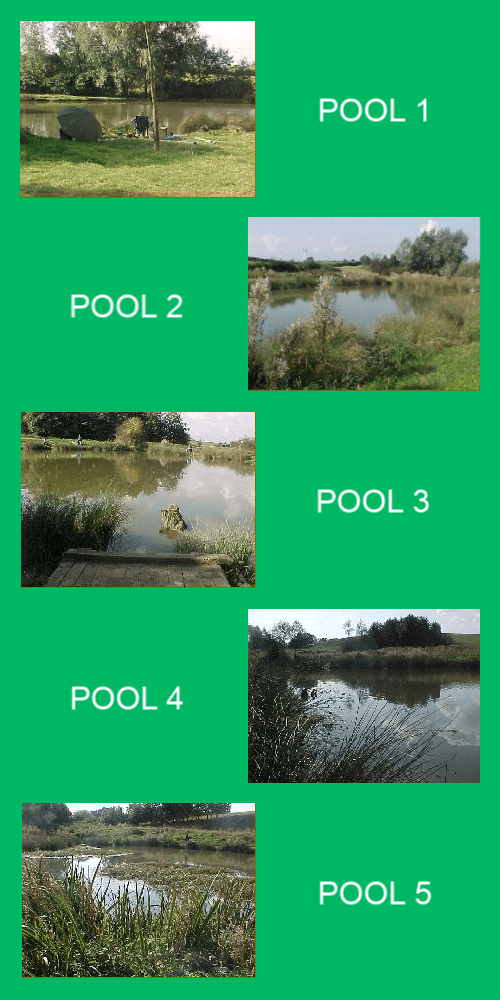 One of the more unique sites in the whole of England, Knaptoft fisheries are renowned for being on the site of restored Medieval fishing grounds. Boasting five decent-sized pools, Knaptoft is one of the smallest fisheries in Leicestershire, but it still offers some great carp fishing. Roach, Rudd, and Tench are all available as well, and the Carp averages from 6 to 12 lbs, which is a decent size for the pools such as these.
Knaptoft Medieval fisheries offer a parking area very close to their main pond, and disabled anglers will have almost no trouble enjoying themselves. The day tickets are just £4, with discounts for children and evening fishing. Knaptoft fisheries are open all year round and guarantee successful catches even in wintertime.
Mallory Park Fisheries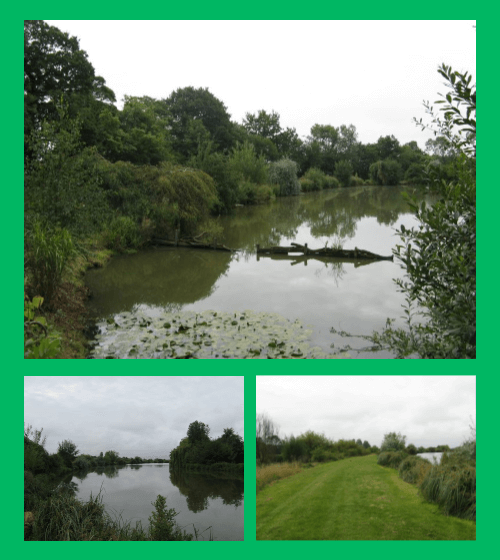 Situated in the scenic Glebe complex, the Mallory Park fisheries boast an incredible collection of artificial ponds. Each is perfectly cared for and the result is a very beautiful fishing ground. It has been described as one of the best fisheries and havens for wildlife in England.
Carp is the dominant catch in the fishery, with some remarkable examples, but there is also an occasional Gudgeon, Rudd, Roach or Perch. The variety, as well as the fantastic organization of the ponds, makes the Mallory Park a real haven for sport fishing. Guest day tickets are £10, and there is an option of full membership.
There's a well-maintained parking area on-site, as well as brick toilets, but not much else. This wonderful site is a great place to visit for some relaxed carp fishing in a pristine wildlife haven.
Shearsby Valley Lakes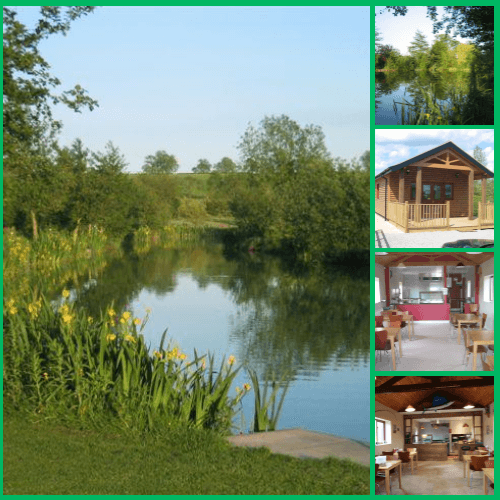 This modest and charming fishing location is one of the best in south Leicestershire and offers some great competitive fishing. Priding itself on a great variety of fish, the Shearsby Valley lakes contain an abundance of bream, silverfish, rudd, chub, barbel, and of course carp – all of them quite decently sized.
The fisheries also have a fantastic café on-site, as well as a tackle shop. It is open year-round and tickets start at £9 for adults. The location is one of the prettiest in Leicestershire, and the abundance of good catch makes it well worth to visit.
Homeclose Fishery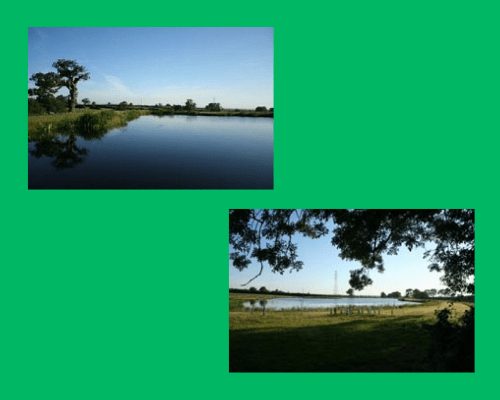 Situated right in between Rutland and Leicestershire, the Homeclose fishery boasts four lakes and quality Tench and Carp. Created in 2006, this fishery is quite new, but it already built up a reputation for slowly becoming a paradise for every passionate angler.
With its reed beds and perfect sunsets, this little wildlife sanctuary is a real slice of the proper English nature, and one of the most idyllic places to go carp fishing.
There are three regular car parks on-site, as well as a disabled car park. There isn't a café or a tackle shop present, but there is a toilet.
This remarkable fishery offers day tickets starting at £7 for adults, and discounts for youngsters and evening fishing.
Lake View Fishery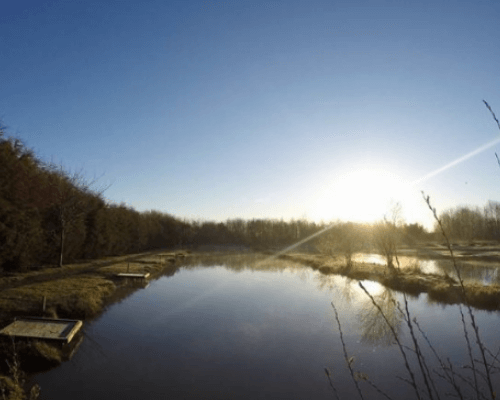 In the picturesque heart of Leicestershire, in the Vale of Belvoir, lies the popular Lake View fishery. This casual fishing spot offers a top of the range experience, both for beginners and experienced anglers alike. The most prominent fish is bream and carp – with specimens of the latter going up to 34 lbs.
This is a perfectly maintained location and offers ample parking spaces on-site, as well as toilets, litter bins, and lined pathways. There is a top-notch café included, as well as a well-stocked bait shop.
The tickets at the Lake View are starting at £13 and up.
This beautiful location is worth the visit for every aspiring carp fishermen.
Friezeland Pools – Bosworth Water Park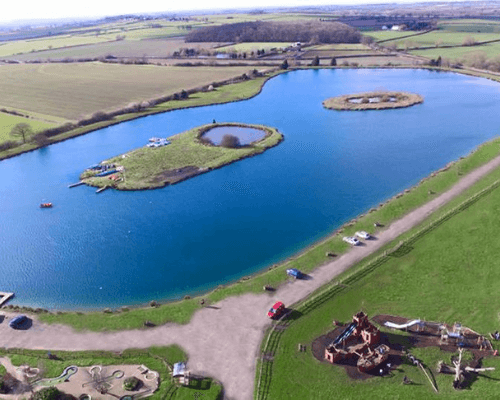 A part of the wider Bostworth Water park, the Friezeland is a collection of three carp ponds especially aimed at professional anglers. Although aimed mainly for carp fishing, the ponds also have a good choice of decently sized tench and bream.
This charming and relaxing location doesn't have a lot of facilities, but it offers toilets and running water, as well as breakfast with tea, with orders placed with the bailiff.
The day ticket prices for mid-week are £7, while on the weekends they are £8, with discounts for kids.
This great location really offers a bit of something for every angler, and if you're visiting the nearby Bosworth Water park, you simply have to stop by at Friezeland pools!
When it comes to carp fishing, it can be safely said that Leicestershire really offers some stunning places. With its natural beauty, this county lies in the heart of England and makes carp fishing an entirely new experience.
Whether you're looking for some competitive angling, or simply relaxing while catching some carp, Leicestershire's fisheries have it all.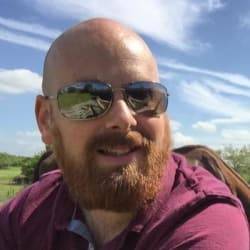 Mike has over 30 years of fishing experience in carp fishing and general coarse fishing. He is always looking for the latest fishing kit to try out and talk about and needs a bigger shed due to all the fishing tackle he owns. You can read more about him here.