Surrey – a county that's famous for its wonderful beauty, its tranquil and inspiring landscapes, and an old, old history. But there's something even better hiding in this beautiful and cozy nook at the south of England – good, quality carp fishing.
What better way to enjoy these brilliant landscaped than with a rod and a decent sized carp as the day's catch?
And today we're helping you discover some of the best day ticket fishing locations in the heart of Surrey. Whatever you need and look for, these locations are bound to have it. And most of all – they have good quality carp – and plenty of it.
So read on as we discover the wonders of carp fishing in the English heartland – Surrey.
Day Ticket Carp Lakes in Surrey (Some Choices)
Shillinglee Day Ticket Fishery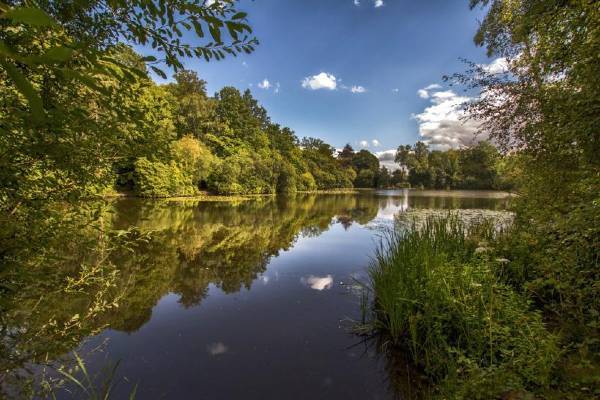 Nestled right on the Surrey's border with Sussex, lies this idyllic and beautiful slice of nature with some extraordinary features. A sprawling, spring fed specimen lake that covers just shy of 6.5 acres, complemented with no more than five smaller ponds. This variety gives you a lot of fishing options.
Each spot promises a variety of fish including rudd, perch, tench, pike and most of all carp, with catches averaging at 30 lbs and over.
The day ticket prices are affordable and range from £15 at the Specimen Lake, and £15 at the ponds. There are discounts for juniors below 14 years of age, as well as discounts after 4 pm. There are also exclusive tickets that cost up to £60 per day. The Shillinglee Fishery is open year round.
The complex contains a nearby car park and the place to purchase tickets on the bank side. Shillinglee is located off the A283, between Chiddingfold and Petworth, and is nestled in an area of amazing beauty. It's easily one of the loveliest places to relax while fishing for carp.

Bury Hill Angling Club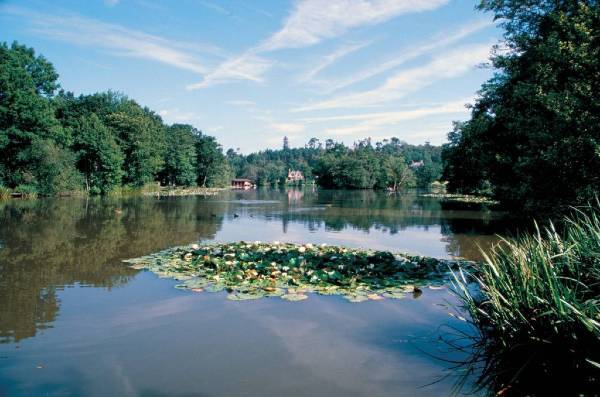 Lying between the villages of Dorking and Redhill, tucked into the charming heartland of Surrey, the Bury Hill fishery prides itself on its 200 year old history and some excellent fishing grounds. Its four lakes are renowned for the great choice of fish and a beautiful ambience that makes the effort worthwhile.
The tickets average at £13, with an option of purchasing a boat ticket for £7. This is a great option for fishing on the lake itself. The Bury Hill fishery contains a variety of helpful facilities, including a nearby car park, support for the disabled, heated toilets, and an on-site Bait and tackle shop. There is also permanent staff and bailiffs that can guide you to the best fishing spots.
The lakes are teeming with a variety of fish, including tench, pike, rudd, zander and bream, and most importantly good sized carp. Just 20 miles from London, the Bury Hill fishery is a great place to visit when you're out for some quality carp fishing.
Willow Park Fishery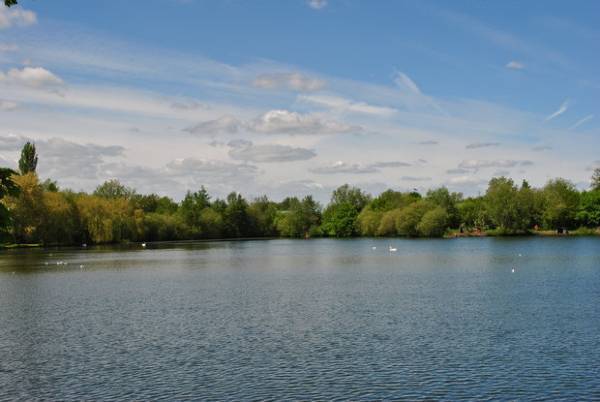 Another four lake fishery, set on a 22 acre patch of wonderful greenery, the Willow Park fishery is a real hidden gem when it comes to carp fishing.
This spacious and modern fishing ground contains a number of top of the range facilities which make it a suitable location for long fishing days.
On site you can find a thoroughly stocked tackle shop, a 5 star café, and high quality toilets. Also supplied are showers.
The day tickets start at £11, with discounts for youngsters and those over 65.
And all of this settled in a fresh and lovely part of Surrey, making Willow Park a wonderful place for carp fishing.
Twynersh Fishing Complex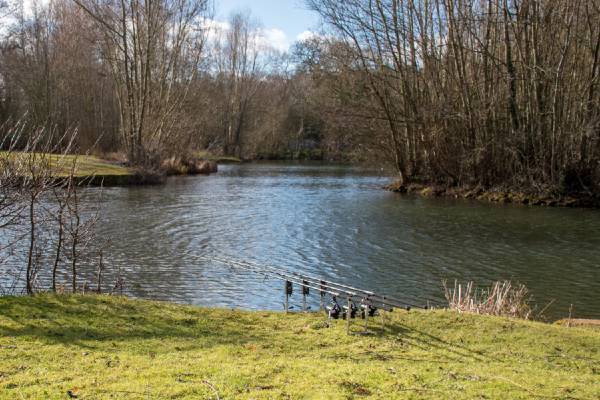 One of the larger Surrey fisheries, the Twynersh complex lies on roughly 44 acres, and boasts 8 lakes to fish from. These vary in size, but most of them have ample amounts of fish. Among these are rudd, tench, bream, perch, roach, and carp with an average weight of 25 to 29 pounds.
The day tickets start at £12, with 24, 48, and 72 hour options at £25, £45, and £65 respectively. The large Twynersh fishing complex has a variety of amenities, all nearby: the Twynersh Public House restaurant, an idyllic Thorpe park nearby, and possibilities of food delivery and take away from nearby villages of Chertsey and Addlestone. There is also a well supplied tackle shop at nearby Staines.
Twynersh also offers   membership deals, starting at £150, and ending at £495. But either way, this picturesque fishing site offers some wonderful nature and top of the range carp fishing.
Beaver Fishery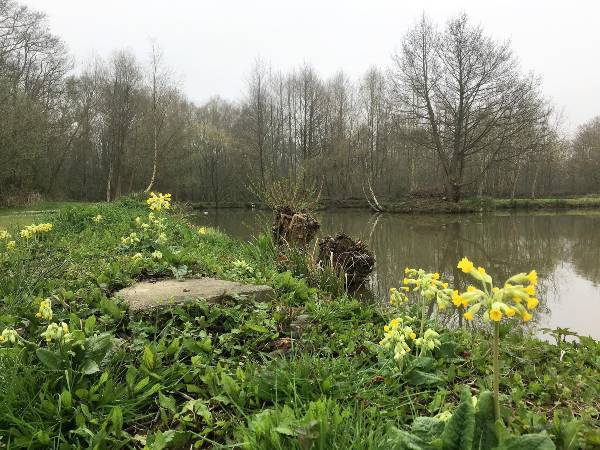 With seven lakes and three ponds, the Beaver fishery has something for every angler.  Relatively young – started in 1980 – this fishery gained a respectable reputation over the years. In this sprawling complex you can choose from tench, perch, bream, roach, but also catfish and good sized carp.
The prices vary, with day tickets starting £10 for 1 rod, and £15 and £20 for 2 and 3 rods. You can also enjoy a variety of facilities on the immediate vicinity of the lakes, including a tackle and bait shop, a café with hot food and drinks, as well as chalets available for rent.
With its largest Snipe Lake voted to be one of the best open access commercial lakes in the United Kingdom, Beaver fishery certainly has a lot to offer to every enthusiastic carp fisher.

Edenbrook Farm Fishery
Situated just beside the River Eden, in the heart of Oxted in Surrey, the Edenbrook Farm fishery is comprised from two lakes and offers good sized carp and coarse angling fish. With some lovely scenery and a peaceful environment, this location offers a less commercial experience and a real down to earth fishing.
The day tickets are £11 for adults, and £6.50 for youngsters. You can enjoy showers and toilet facilities on site, and an option of camping upon request. The Edenbrook fishery is a small scale and privately run fishing ground, which ensures some great carp specimens, both in size and looks.
Rushmoor Lakes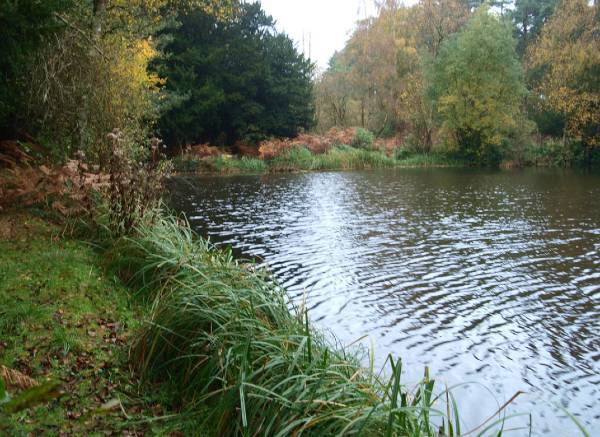 Close to Farham and Tillford, the Rushmoor lakes is a quaint, secluded and beautiful scenic fishing ground, with options for both novices and expert anglers. Always improving, the Rushmoor lakes have abundant amounts of chub, perch and roach, but also some fine examples of carp.
Open only through summer, the Rushmoor Fishery is a small site, but very enjoyable nonetheless. The ticket start at £10 for 1 rod and £15 for 2 rods, and there is also a very lovely option of a father and child ticket which costs £15. This makes the Rushmoor Lakes a wonderful sight to fish for some carp with your son or daughter.
Surrey can be a wonderful place for some rewarding carp fishing, and is full of diverse places for you and your family. Enjoy the landscapes, enjoy the weather, and relax with a variety of fish at your disposal. And all of this with the benefits of various on-hand facilities.
There are plenty of options in the wonderful heartland of Surrey, for all lovers of good fishing.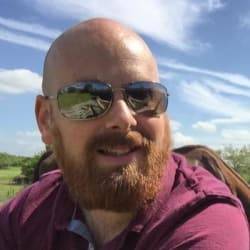 Mike has over 30 years of fishing experience in carp fishing and general coarse fishing. He is always looking for the latest fishing kit to try out and talk about and needs a bigger shed due to all the fishing tackle he owns. You can read more about him here.