When looking for carp fishing waters, Derbyshire way, this area of the East Midlands provides several fantastic choices.
Referred to as the county all about the great outdoors, Derbyshire is well known for its dales, craggy hills and dense woodland areas. Therefore when it comes to fishing here, there are some beautiful places to access and make a day of it – or perhaps even longer.
Here we look at four stunning places where you can take advantage of carp fishing in Derbyshire area. We've included in our findings a gem of a place whereby you can if you prefer to, make the most of it and consider carp fishing holidays in Derbyshire.
Carp Fishing Derbyshire Lakes Well Worth a Visit 
Allestree Park Lake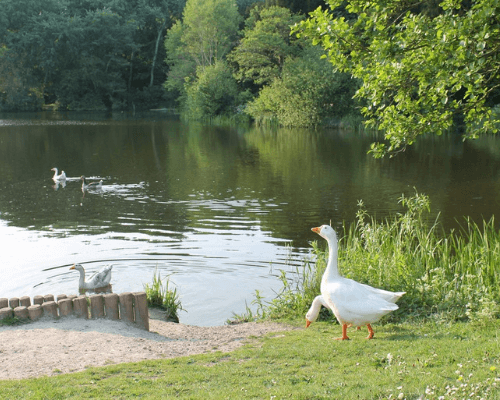 Set in the beautiful Allestree Park in Derbyshire is Allestree Park Lake.
With the park sized at 320 acres, the lake here offers seven wonderful acres, which Allestree Park claim makes this one of Derby's largest open spaces!
This is a mixed fishery. Therefore as well as specimen carp, you'll also find bream, pike, tench, and silvers.
Working in association with Derby City Council, Allestree Park are continually making improvements to this lake for all anglers to increase the overall fishing enjoyment. This means continued planting of further habitat and a fishery management program introduction. Therefore, all visitors can be assured the lake remains well looked after.
With a selection of matches, events and coaching sessions taking place at regular times throughout the month, tickets for the lake can be purchased with ease online. These include season tickets alongside day tickets.
Accessible from sunrise to sunset, night fishing is a popular choice amongst anglers here, and all fishers to this lake are allowed a maximum of three rods.
Through other facilities and services are limited, safe car parking for the Allestree Lake is available in the Parks central car park. Alternatively, you can park on one of two residential avenues located near the lake, if preferred.
Beehive Woodlands Lakes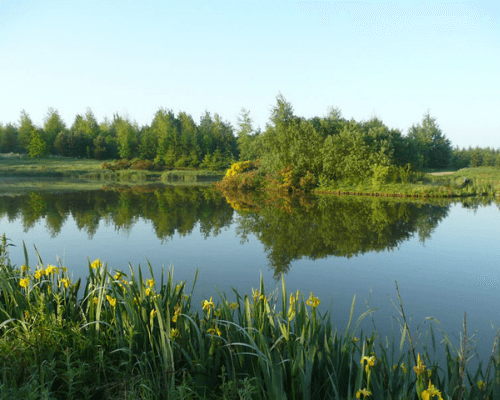 For carp fishing holidays Derbyshire based, Beehive Woodland Lakes offers an excellent opportunity to fish, relax and unwind for a more extended period.
Located in the Rosliston are of Derbyshire, this is a stunning rural part and a particular corner of the National Forest.
Set in over 66 acres of woodland that is teaming with wildlife, here you'll find three beautiful fishing lakes to access at your leisure.
Open to all fishers, whether you camp at Beehive or not, all three lakes are secluded and can offer a peaceful day spent alone or a venue for various club competitions.
Pricing is fantastically low with a one-rod day ticket, two-rod day ticket, or a one-rod junior day ticket to select from.
The Botany Bay Lake offers a depth of seven to 13 foot and has 31 pegs. This includes carp up to 26Ibs, as well as tench, perch, gudgeon, bream, rudd, and roach.
The Jubilee Lake is eight-foot all round and offers 29 pegs. This also has carp to 26Ibs as well as perch, gudgeon, bream, rudd, roach, golden rudd and even crucian carp.
Finally, The Horseshoe Lake is a six to the eight-foot lake with 38 pegs. This lake, with the exception of crucian carp, offers all the assortment of The Botany Bay Lake and The Jubilee Lake combined, including those possible carp catches of up to 26Ibs!
Open all year round for fishing, the fishery gate, and woodland information boards give exact opening and closing times, so it's advisable to double-check these each time.
If you choose to make the most of your fishing experience and stay at the Beehive, you have plenty of accommodation choices to select from. Here you'll find caravan and camping pitches, and camping pods.
Haslams Lake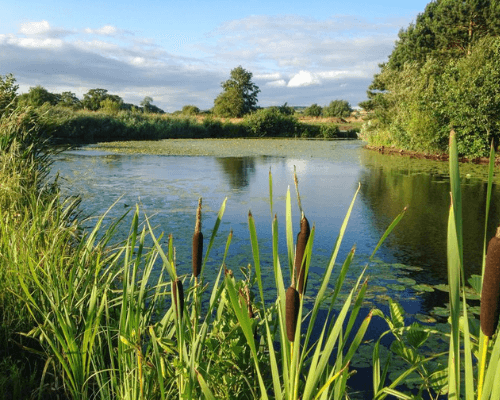 Situated in Darley Abbey, Haslams Lake is a large lake that is available to premium ticket members only.
Now reclassed as a Specimen Carp Lake, it is under constant improvement and re-development to bring members a more exclusive type of fishing lake.
Receiving some heavy financial investing, the embankments have been tended to, planting has been undertaken around the perimeter, and the lake has also recently been restocked.
Now anglers will notice a unique otter fence set up, courtesy of an angling trust grant.
As well as specimen carp, this lake also contains specimen tench.
This is a dawn to dusk operating lake. However, access is strictly via a premium ticket. Therefore it's worth visiting the website to determine further information on the particulars of accessing this lake.
Birch House Lakes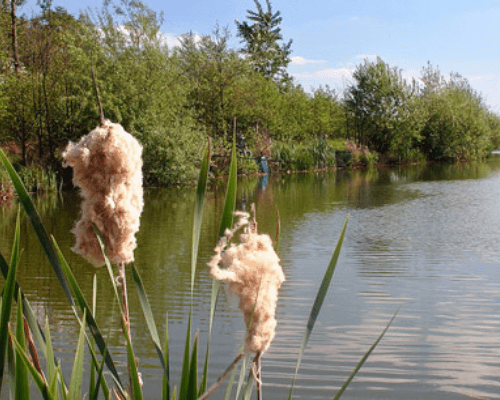 Founds in the Ednaston area of Derbyshire, Birch House is a fantastic group of no less than nine still water lakes.
All set to a stunning backdrop, each lake sits in the most tranquil spot. With the ability to readily access additional facilities, here you'll also find good car parking areas, toilets, disabled facilities, and refreshments.
Professionally maintained and very well stocked, both fishing for pleasure and matcha angling talks place all around the lakes.
The Kingfisher Lake is a two-acre lake and holds 35 pegs. This is the lake nearest the car park and provides a more comprehensive range of fish, accessible for all fishing styles.
The Mallard and Teal Lake, also referred to as the Silver Fish Lakes, are ideal for pole fishing. Mallard Lake is the largest of the two here with 55 pegs available. This makes it suitable for waggler, swimfeeder, or simple ledger fishing. The Teal Lake offers 21 pegs. As well as being stocked full of carp, these two lakes also have a selection of silver fish!
The Heron Lake is easily accessible via a footpath and bride. Home to a small selection of ghost carp and goldfish, this 20 peg lake also boasts good-sized mirrors and commons.
The Horseshoe Lake is a popular choice for pole anglers and is stoked solely with carp. Offering 36 pegs, it is designed so that even when matches are played pleasure anglers still have room to do their thing.
The Doughnut Lake many be the smaller of lakes here, but at 12 pegs, it still claims a decent sized carp selection.
The Buzzard Lake is a third of an acre in size and allows 21 pegs. With there quarters of the fish carp, you'll also find a good number of roach and rudd.
The Osprey Lake is a 14 peg three-quarters of an acre lake and a popular choice with anglers. This is predominately because of its inclusion of large common and mirror carp numbers.
Finally, the site offers Dove Lake, which is now open for fishing with plentiful stocks.
Final Words on Carp Fishing Lakes in the Derbyshire Area
A fine mix of lakes, these are some of the best choices of venues and of course well-stocked lakes for carp fishing in the Derbyshire area.
However, as always, we want to ensure that you get the very best from your fishing experience. Therefore we strongly recommend checking the website of your preferred fishing venue, before you head off for the day.
This way you make sure that you double-check opening times, venue rules and any other vital information, ensuring a great day of angling ahead once you arrive!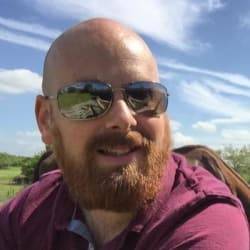 Mike has over 30 years of fishing experience in carp fishing and general coarse fishing. He is always looking for the latest fishing kit to try out and talk about and needs a bigger shed due to all the fishing tackle he owns. You can read more about him here.