Situated on the banks of River Mersey in Cheshire, the city of Warrington is a real hidden gem. It has historical importance, the natural beauties in its surroundings, as well as the well developed tourism, all of which are an important part of experiencing Warrington. But what about the anglers? Well, we're here to help with that. Today we are guiding you around the area of this bustling town, and together we will explore some of the best day ticket fishing locations which you can visit on your next trip to North West England.
Day Ticket Fishing Warrington (some great options)
Partridge Lakes Fishery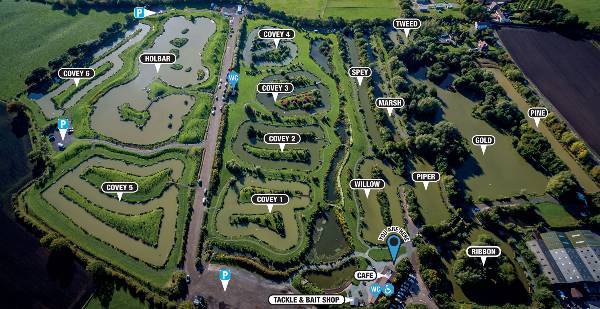 This premiere Cheshire fishery is one of the finest locations in the entire area. It is massive, with 15 lakes all set in 70 acres of idyllic rural countryside. These waters have a combined count of 394 pegs, which in itself is astonishing, and they provide you with some excellent coarse fishing variety. The greenery and the sheer amount of options and variety will surely charm you. On site, anglers can enjoy a tackle and bait shop, a top notch café, as well as all the basic toilet and shower facilities. Steadily rising to the top of North West English fisheries, the Partridge Lakes has everything to offer to every angler. Make sure to experience this wonderful location for yourself. Day tickets are just £7.
Greenwood Fishery & Nature Reserve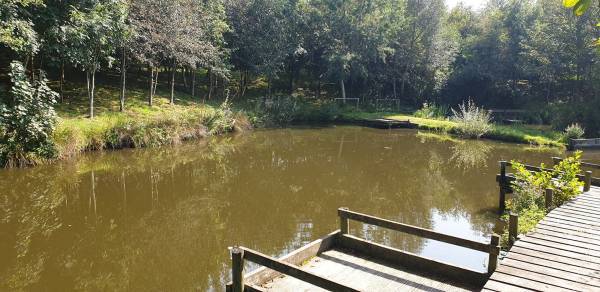 Greenwood is one of England's finest fisheries, a landscape that truly takes the breath away. Surrounded by immaculate greenery and pristine wildlife, this small fishery is set on eight acres of finest Cheshire nature. Close to the city of Warrington, it has everything an angler might want. Its two lakes are stocked with a superb variety of fish, and are a fantastic destination for coarse fishing. A good fact is that all the income from the fishery is used for the maintenance of the nature reserve, so you know that you are helping the wildlife and the animals.
On site there is a fantastic choice of facilities, including pegs for disabled anglers, showers and toilets, drinks and snacks, and ample parking space.
When in Warrington, it is imperative to make a visit to Greenwood fishery – you won't regret it!
Brookside Fisheries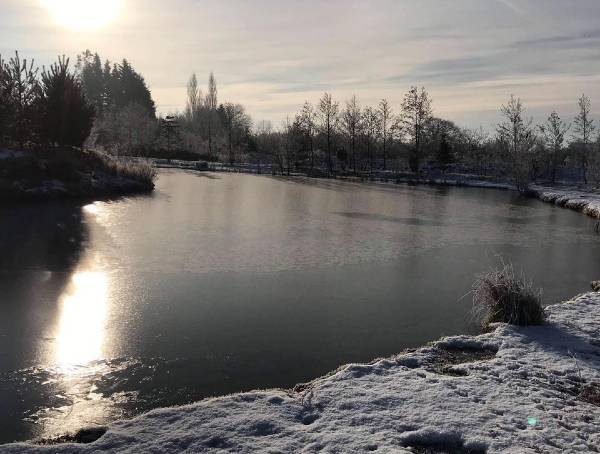 Close to Whitley in Warrington, the Brookside fishery is one of the coziest location in the region. Nine lakes that are set in some wonderful nature, are stocked superbly and offer a very good amount of variety. Whether you prefer specimen carp fishing, or simply some down to earth coarse angling, this location has you covered.
You also get the café on site, and all the basic facilities as well. Day tickets at Brookside are just £7.
This cozy little location is definitely worth a visit – it's the best basic experience in Warrington!
Gorsty Carp Fishing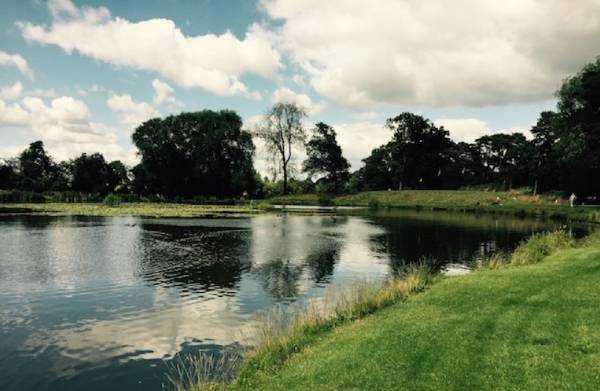 One of the finest carp fishing locations in the vicinity of Warrington, the Gorsty fishery is simply a must visit. This premiere location offers two lakes which are old and superbly stocked with carp, as well as other species. The carp goes up to 33 lbs, which is quite decent on its own.
Ample parking and access for disabled anglers is provided, as well as basic toilet facilities. The day tickets are just £6. There is also a possibility of matches, so it's a good location to consider for a bit of competitive angling with the mates. Either way, the Gorsty Carp fishery is a must on every angler's list!
Sycamore Fishery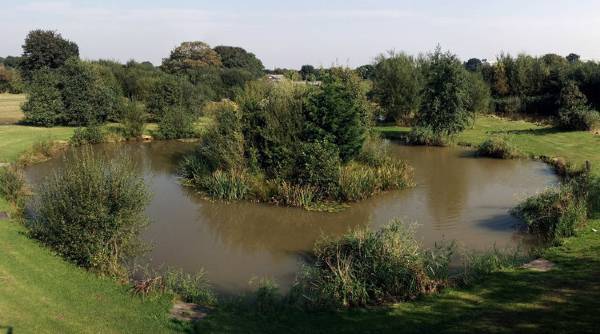 Just near Warrington, in Golborne, lies the six pond fishery called Sycamore. This is a fantastic, straight to the point, basic fishery which offers you all that you need in order to enjoy a day of top notch angling. It is nestled in a farm area, a patch of picturesque countryside that is so iconic for Warrington area.
You also have the benefit of ample parking, toilets, matches, and snacks and refreshments – all on site. Another nifty benefit is the fact that you can just come by, set up and start fishing! That's right – no ticket offices or thinking ahead – the staff will come by and charge your ticket. This gives it a whole aspect of a laid back, down to earth fishery – from one angler to another.
Definitely visit Sycamore when you're in Warrington – you cannot miss this!
Meadow View Fishery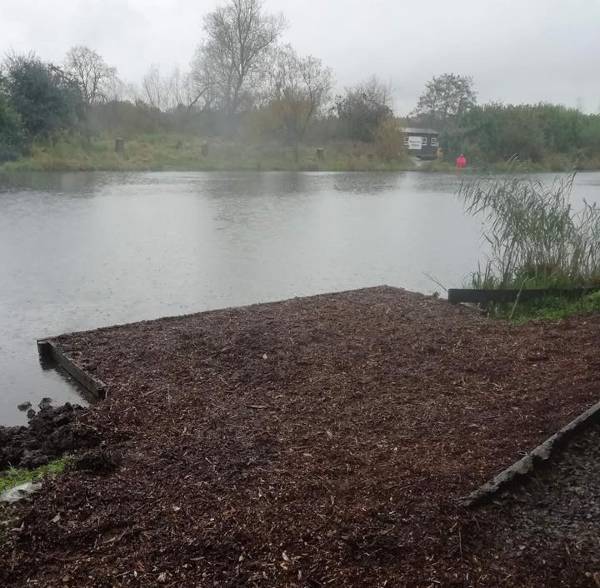 Outside of Warrington, near Lymm, is the picturesque little Meadow View fishery, a three lake location that is stocked with a great variety of fish. Great for coarse fishing, it also offers some good choice of carp. The lakes are quite large and surrounded by tree lines and greenery, making it a great location for some relaxation and basic angling.
The whole complex is monitored by CCTV, ensuring your safety, and you also get toilets, another one for disabled anglers, snacks and hot and cold drinks, the iconic pukka pies, and a tackle and bait shop as well. Needless to say, this fantastic variety and the peaceful surroundings are the key thing that places Meadow View a step ahead. Don't miss this wonderful location!
Poplar Farm Fishery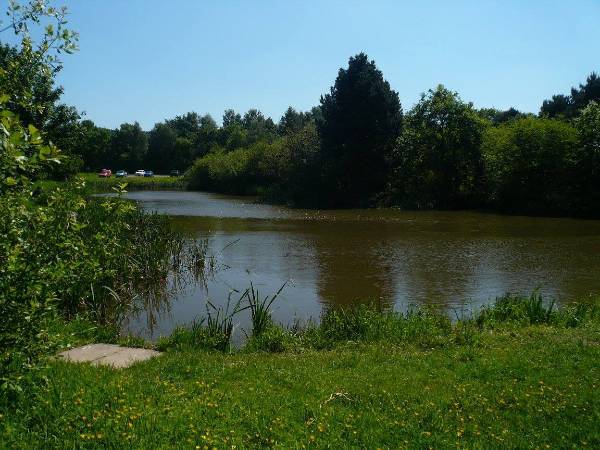 This 23-peg lake is a great, laid back location for some basic coarse fishing, as you relax with the wonderful sceneries that surround this water. You get the choice of carp, chubb, roach, rudd, tench and bream, and all of it for just 7 quid. With ample parking and a lot of greenery in a relaxing ambience, the Poplar Farm is that location in which you can just relax and do some quick casts.
Either way it is a fishery worth your visit, and the other things you can see on this working farm are just the fulfilling experience you're looking for!
Warrington has so much more to offer than you'd think at first. All around it are the landscapes of the lush English countryside, and it is these views that can help you relax and forget about the daily troubles. And when you combine it with some top notch angling, everything just gets perfect!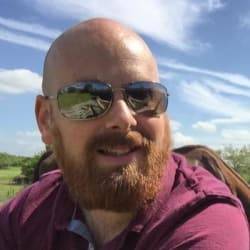 Mike has over 30 years of fishing experience in carp fishing and general coarse fishing. He is always looking for the latest fishing kit to try out and talk about and needs a bigger shed due to all the fishing tackle he owns. You can read more about him here.