Skegness is far renowned in England as one of its finest resort towns, and a place of fantastic beauty. It's also the name of the surrounding civil parish, and its sandy beaches and landmarks are some of the loveliest in the UK. But whether you're out to enjoy the sights, or to experience Skegness in its full splendor, we can all agree that it can be so much better with some quality carp fishing. That's why we are helping you out today, and listing out the best carp fisheries in Skegness and the general area. With our help you can enjoy this stunning seaside resort in a real fisherman's way!
Carp Fishing Lakes in Skegness (some options)
Pine Trees Leisure Park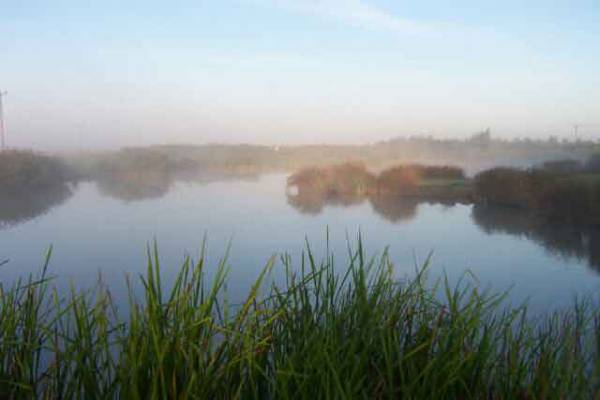 This renowned Skegness leisure park has more to offer than just rest and relaxation. In fact, it prides itself on the immaculate fishing lakes that offer some of the best carp specimens in the area. This location is surrounded by lush and expertly landscaped nature, which pairs beauty and relaxing with some expert carp angling. The catches can go up to 30 lbs and more!
On site there is an expertly supplied tackle and bait shop, and the Leisure park itself offers all other necessities. And with that said, and the lovely cottages that offer you a glimpse into the real rural Skegness life, we can agree that Pine Trees is a great destination for a weekend of rest and fishing!
Swan Lake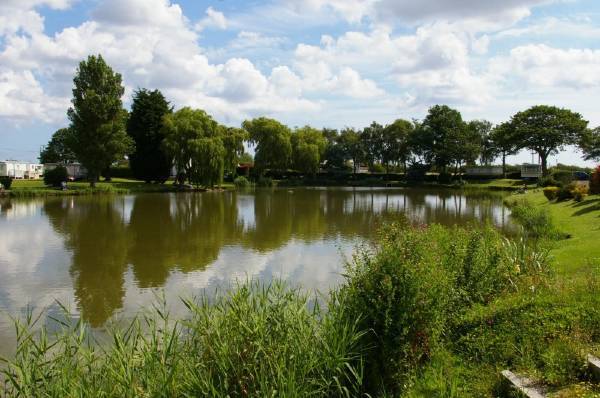 Swan Lake can easily take the prize for the prettiest fishing location in the whole of England! This picturesque, small, and quaint location can make you fall in love with just one glance! It has pristine lawns, greenery and wildlife – everything to make your carp fishing into an experience you would never forget.
It consists of two lakes and is set on 13 acres of countryside close to Skegness. Besides specimen carp fishing, it also poses as a good location for coarse fishing too. It also contains a caravan park, so if you're thinking about an overnight stay or a weekend – Swan Lake is the place.
Sycamore Lakes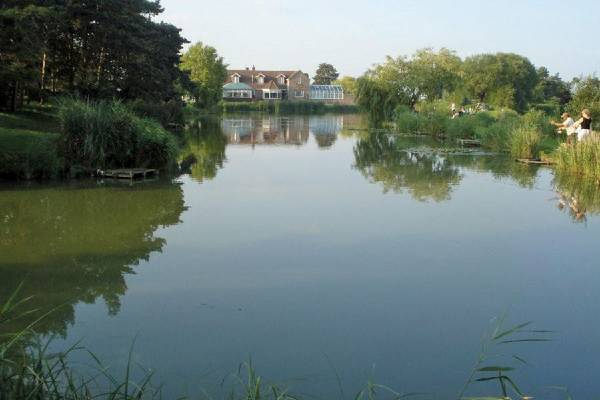 This luxury location is the perfect way to enjoy Skegness and angling at the same time. Perfect for a family trip, this resort offers many new experiences and a lot of accommodations. Sycamore has four lakes and is perfect for coarse and specimen fishing. Their specimen lake is filled with decent carp, which can get up to 28 lbs. All the lakes are surrounded with beautiful nature, and great care is given to maintain great stocks of fish. On site there is a tackle shop, and all that the Sycamore Lakes has to offer – touring, camping, cabins and luxury apartments, a restaurant and all the basic facilities.
This is a location definitely worth the visit – bring your family along and you can enjoy a true fishing vacation!
Mill Road Fishing Lakes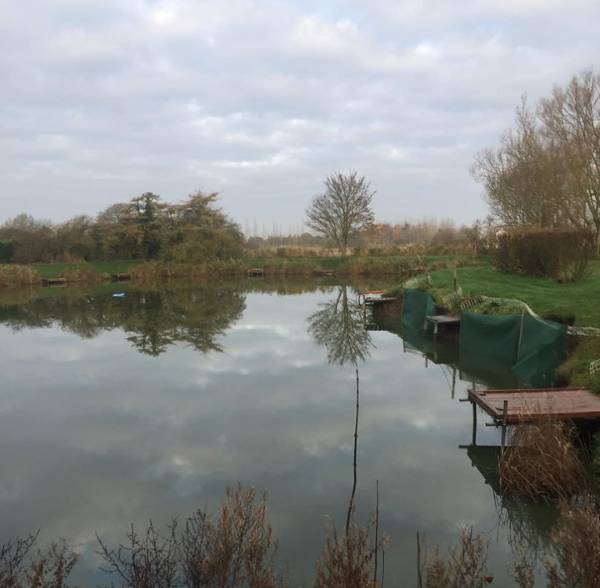 Two lakes of great size and even greater beauty make the Mill Road Fishing Lakes a location in Skegness with great potential. The entire complex is 5 acres and very well designed – its greenery is a balm for the soul. The carp at Mill Road is quite decent, with catches getting up to 25 lbs. Even though Mill Road seems small and humble, it offers awesome on site facilities. You can enjoy toilets, waste disposal, showers, a snack bar and storage.
They also offer the option of caravan parking with all the electric hookups and necessities. This is a great opportunity for a quaint, relaxing experience on the water. Definitely give Mill Road Fishing Lakes a go when you're in Skegness next time – it'll be worth your while. Prices are just £6 per day.
Havenside Waters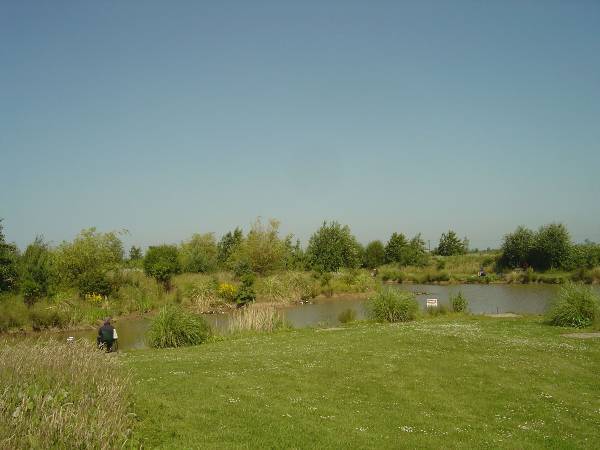 If you prefer quiet and small, then the Havenside is the one location for you. A small family run lake, it is tucked in the heart of peaceful Skegness countryside, close to the River Haven. The small market town of Wainfleet is also not too far away. Havenside waters consists of the single, 1.5 acre large and with 34 spaced pegs.
Besides a good selection of carp, it also contains ide, chubb, bream, barbel and tench, making it a good coarse fishing location. Not a lot in terms of facilities, it still has toilets which are disabled friendly. Day tickets are just £7 at Havenside, and tackle is available at Wainfleet, just a mile away. Definitely a recommended location if you enjoy  simple, down to earth fishing that takes you back to the basics!
Faulkers Lakes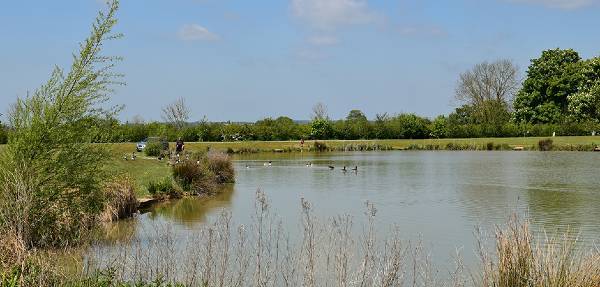 Set in the rural landscapes of Skegness, this luxury resort was built up around the three coarse fishing lakes that have a great history behind them. They are set in 10 acres of beautifully landscaped grounds, and offer a truly relaxing angling experience. Their carp goes up to 20 lbs and higher, and in total there are 60 pegs around the lakes.
In the vicinity are the luxury lodges and all the necessary facilities. These lodges are truly top notch and are perfect for a weekend of first class resting and equally good fishing. And all of it just 4 miles from Skegness and its attractions and picturesque beaches.
Rivulet Leisure Park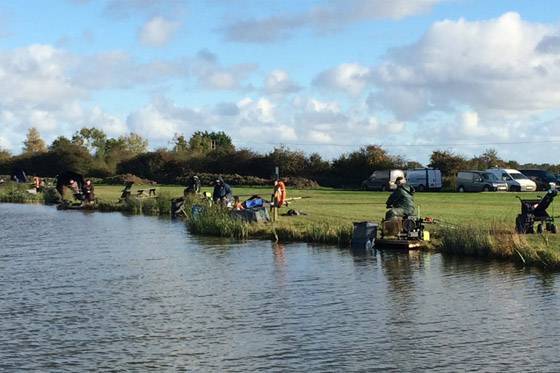 "Your Enjoyment is Our Priority" is the motto of Rivulet Leisure park, a wonderful fishing location in the heart of the Skegness civil parish. The lake is perfectly maintained and designed with both beginners and expert anglers in mind. It offers a good choice of fish, and the carp is decently sized. A nice fact is that the pegs are all widely spaced, so you are guaranteed some personal space and a more rewarding fishing experience. Rivulet park also offers immaculate golf grounds, so that makes it a perfect resort for all of you angler-golfers out there!
Day tickets are just £6. This superb location has all the potential to be one of the best around Skegness, so make sure to keep your eye on Rivulet Leisure park.
To a keen eye, it is clear that Skegness can offer so much more than its beautiful beaches and tourism. In the quaint countryside that rises around it, anglers can find several hidden fishing spots, each one offering a unique experience and top of the range carp fishing. So next time you head out Skegness-way, make sure to bring your rods – excellent fishing is just a step away!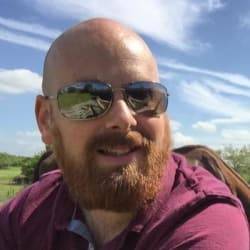 Mike has over 30 years of fishing experience in carp fishing and general coarse fishing. He is always looking for the latest fishing kit to try out and talk about and needs a bigger shed due to all the fishing tackle he owns. You can read more about him here.