Home to several major large towns, the county of Worcestershire serves the West of the Midlands. Though, perhaps the county is better known by many visitors for its family favourite condiment, Worcestershire Sauce!
When it comes to carp fishing in the Worcestershire area, there are vast numbers of fisheries offering exclusive access to plentiful and healthy carp stock supplies. Whether you're a novice or a more experienced angler, these fisheries work to include all visitors to their sites.
Here we check out no less than seven carp fishing lakes in the Worcestershire area that welcome anglers from all over the county and beyond.
Carp Fishing Worcestershire Lakes Well Worth a Visit
Leigh Sinton Fisheries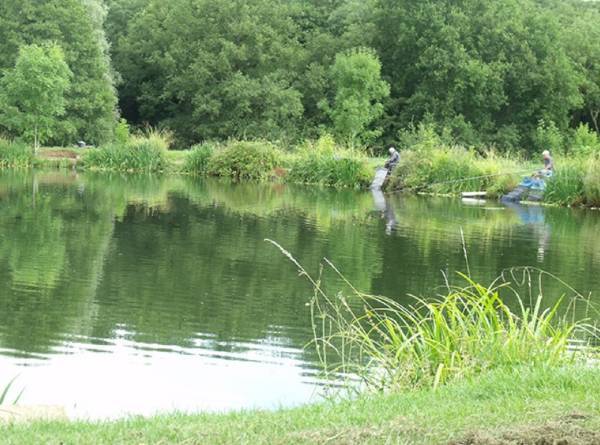 A mere seven miles from the town of Worcester, Leigh Sinton Fisheries is a lake with a difference. Set within 260 acres, its destination is a Christmas tree farm!
Tracing its roots as far back as 1948, the lake is a six-pool complex which has been owned and indeed run by the same family for six decades.
Here you'll find:
A premier 23 peg match pool with coarse fish,
A 28-peg carp pool with 20 Ib plus catches,
A 28 peg 13 Ib carp and 5 Ib eel pool,
A 31-peg pool with carp the primary specimen
A 15-peg pool with a wide variety of fish including carp up to 34 Ibs
Season tickets and day tickets are available, and one rod is allowed, or there's a minimal fee chargeable for any extra rods you want to bring. There's also the chance to take part in night fishing here.
The fantastic Lakeside Café is available for all anglers alongside the use of a chemical toilet, and a tackle shop. A good-sized safe car park is also easily accessible.
Leigh Sinton is a favourite with dog walkers and photographers with several public footpaths running through it.
Woodland View Fisheries

Located in the Droitwich area, Woodland View prides themselves on offering a complete fishing package which suits all regular professional match members – as well as those new to the world of angling.
Comprised of ten large fishing pools, each one offers a variation covering all kinds of fishing preferences.
Claimed to be the perfect venue for disabled anglers, due to its ease of access and comfort, everyone is made welcome here.
Some of the ten pools are geared solely towards match anglers. One is designed purely for those new to fishing who are looking for smoother results to start.
Besides specimen carp, the list of fish available is endless with all pools well stocked.
All pools are very well kept and surrounded by the most natural of backdrops, with some even near the many caravans based on the site.
Boasting a cafeteria which seats upwards of 100 anglers, it also doubles up as a corporate event venue.
Toilet facilities are available for men and women while there are adequate facilities for disabled anglers. There's also a well-stocked tackle shop onsite featuring everything you need.
Low-cost day tickets are available, and the site is open all year round.
Wilden Pool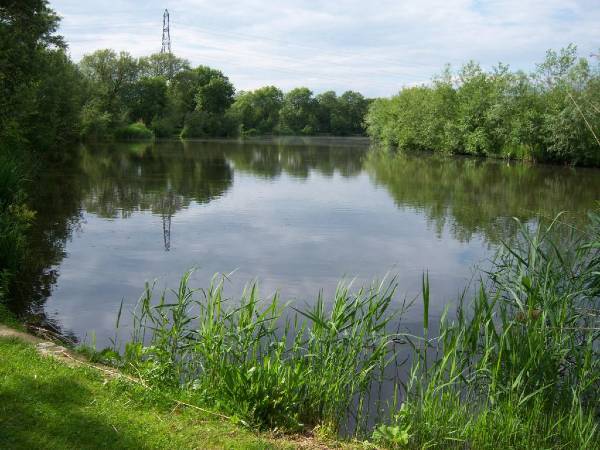 Set between Kidderminster and Stourport-on Severn, Wilden Pool can be found in a beautiful natural area, welcoming all types of anglers.
Covering 7.5 acres, the pool itself is five acres and boasts a brilliant 50 pegs in total.
All pegs are well spaced, and a full-length central island alongside well-established reed beds sits neatly in-between.
With the pool referred to in two sections, Section A has 25 pegs, which is the car park side of the site and claims an average depth of five to six feet. Section B has the remaining 25 pegs and is the far bank side offering six to nine feet depths.
Claiming to have no favoured side or indeed peg, each day of fishing is different at Wilden Pool!
Fishing is open all year round at the site with silverfish predominate in winter and carp the highlight of the summer.
All-day ticket prices are kept tremendously low, and anglers can even opt for a night fishing ticket.
Though the pool doesn't have much in the way of facilities, it's nested in a most peaceful of surroundings with kingfishers, woodpeckers, and many other bird types.
If it's carp fishing you're after, with catches up to 30 Ib, this is a lovely site to visit.
Eastfield Fisheries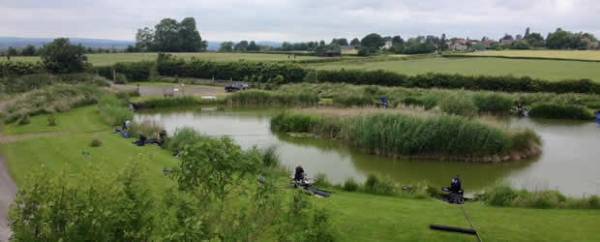 Situated in the heart of the Worcestershire countryside in Kempsey, Eastfield Fisheries aims to deliver the best coarse fishing experience to all anglers from dawn till dusk.
Two fishing lakes are available for use here. The first offers stunning views of the Bredon Hills while the second gives anglers tremendous views of the Malvern hills.
34 individual pegs are available to reserve with one to 13 on the Malvern View Lake and 14 to 34 on the Bredon View Lake.
Now open all year round, the unique design of the lakes ensures that the width of the water varies from the peg position to the bank, hence each pegs individuality! This is an influential factor for many anglers fishing here as it adds a greater variety to the day.
Two rods per angler are allowed with primary catches carp,  plus bream and roach. Standard ticket days rates are exceptionally low for all anglers.
Though a more recent site, established in 2012, the facilities here are high-quality with free secure car parking, a good level of disabled access all-round the site, toilet facilities and the ability to bring your own BBQs or use the Fishermans lodge which offers hot and cold food and drinks.
Docklow Pools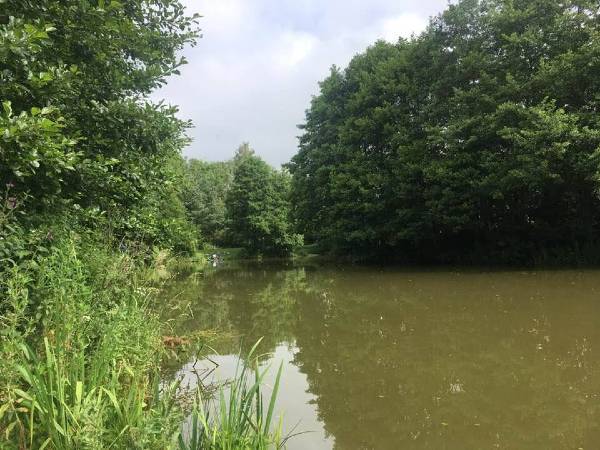 For an adults-only tranquil carp fishing experience, Docklow Pools provides anglers with the quietest and most beautiful of fisheries in the North of Hertfordshire.
Set on 110 acres of pure countryside, this lake has been in operation since the early seventies and allows one rod per angler.
A fantastic way to take a break, selecting from a wide range of accommodation and then spending your free time fishing in peace, membership is also available here with day tickets as well.
Home to 11 fishing lakes, situated in a natural beauty conservation area, Docklow Pools also has six private river stretches, including the River Wye and the River Teme. Crap is the predominate stock in the site's lakes.
Once you've finished fishing, you can access the onsite 17th-century bar and restaurant or even take advantage of the pool/ snooker room, tennis court or fun golf course. There is also a well-stocked tackle shop on site.
Elmbridge Fishery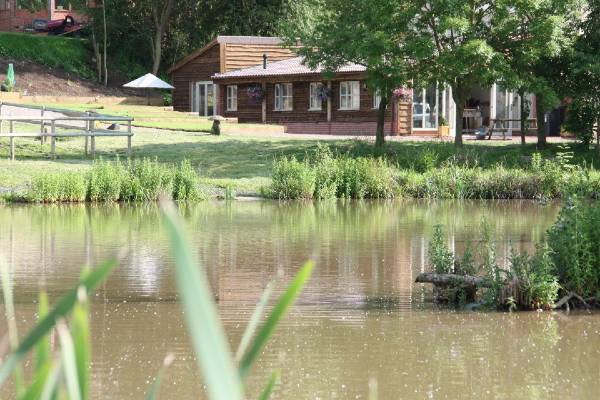 Elmbridge is a beautiful rural location, situated near Droitwich and offers anglers the chance to make the most of their fishing with six stunning lakeside fishing lodges available to book.
From day tickets to regular competitions, this is a venue offering three well-stocked lakes full of carp as well as tench, roach, and bream to name but a few.
Aiming to offer the most idyllic of fishing experiences, each lake provides anglers with a different perspective.
The smallest of the three pools offer 24 pegs but encourages a wide range of fishing techniques.  Stock here is large in quantity and varied.
A second pool has 40 pegs to choose from covering two acres in total. This is the fishery specimen pool. Depths here are around the 12-foot mark, therefore, making them home to sizeable carp. Night fishing is also allowed here.
The third Elmbridge pool is their largest with 43 pegs. Hugely popular, it's mainly used as the open contest lake and for private club bookings.
For those not using the lodges, facilities are still plentiful including a small shelter and seating for lunch, on-site parking, a small selection of bait, toilet facilities and good all-round access for all disabled anglers.
Moorlands Farm Coarse Fishery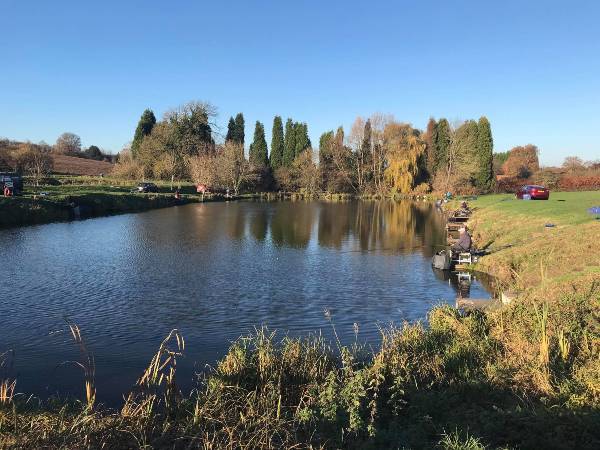 Described as one of the country's most premier of fishing venues, Moorlands Farm Coarse Fisheries is the place to visit for some of the best carp catches.
Playing host to some of the most prestige of fishing events, this is situated in Kidderminster and offers a ten-acre site. Best of all, here anglers have access to a staggering 200 pegs!
There are ten pools of various sizes to choose from, all uniquely designed to offer the same measurements, depths, and proportions of fish species.
Junior anglers are highly encouraged at Moorlands, thus creating the next generation of premiership fishers!
Day tickets are well priced with two rods available for use. The site is also open for anglers all year round.
In operation for over two decades now, recent improvements have seen upgrades to the facilities and now include an ample cafe seating 120 anglers comfortably, providing a corporate venue as well. Furthermore, the cafe also allows goodie bags to be delivered to your peg, while a new patio area has been set up to let visitors eat outside overlooking the pool during those summer months.
A toilet block, adequate parking lot, and a bait and tackle shop are also available.
Final Words on Carp Fishing Lakes in the Worcestershire Area
This is a fantastic selection of some of the most spectacular sites and thoroughly friendly carp fishing lakes in Worcestershire.
Before heading out for the day, be sure to double-check with the lake's website regarding opening times, prices, and any necessary information.
This way you're assured of the best possible day of fishing in some of the most captivating locations in the Worcestershire county.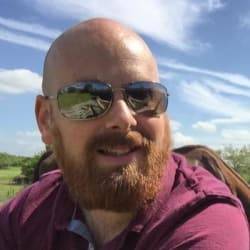 Mike has over 30 years of fishing experience in carp fishing and general coarse fishing. He is always looking for the latest fishing kit to try out and talk about and needs a bigger shed due to all the fishing tackle he owns. You can read more about him here.