With a perfect blend of coast, country and city, Hampshire is a delightful county located on England's Southern Coast. Known for its natural beauty, it also boasts of a thriving culture with many visitor's drawn to its history and heritage.
Day ticket fisheries are an excellent way of utilizing a good selection of sites and ensure you get a good day's worth of angling – while moving on to another destination the very next day if you prefer.
Here we consider seven highly-recommended day ticket fisheries that are stocked with a healthy choice of fish types – and all located in the Hampshire area for you to access at your leisure.
Day Ticket Fisheries in Hampshire Well Worth A Visit
Headlands Farm Fishery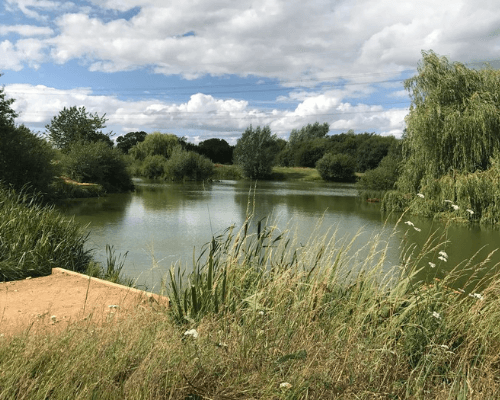 A privately-owned coarse fishery, Headlands Farm offers a relaxing environment alongside some tremendous sized fish and excellent facilities.
Located in the West Wellow area, there is a choice of two lakes here including the 2.5-acre Top Lake and the 2.5-acre Bottom Lake. Mature vegetation surrounds the Top Lake with an abundance of wildlife dotted around it. The Bottom Lake has the benefit of high willow hedges, allowing anglers to use them as adequate windbreaks.
With no membership required to fish here, any angler with a valid rod license can use the fishery for the day at a very lost cost using two rods maximum.
Specimen fish here include pike over 20 Ib, carp over 25 Ib and all the silvers.
Anglers can access the newly built clubhouse taking advantage of complimentary tea and coffee. There are also toilets, and free parking is available.
FLE Fishery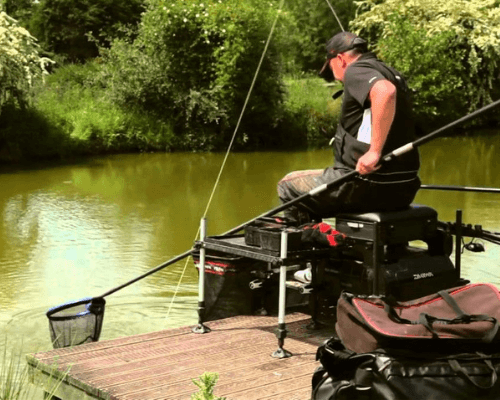 A day ticket coarse fishery, FLE is a family run fishery and encourages all levels of anglers to their Ampfield site.
Several lakes are available for access here. The first is Horseshoe Lake with eight large swims. This welcomes pleasure anglers and is stocked with carp.
There are also two purposely designed 100-meter-long lake matches which can be used by day ticket anglers if no match is taking place. With a high stock of carp to 13 Ib, there's also bream, tench, perch, roach, ide, crucians and rudd here.
The Top Lake is a more tranquil spot which, though small, holds ghost carp to 20 Ibs. It's also home to mirror and common carp stocks.
Finally, the Kingfisher Pond is ideal for younger anglers and those with limited mobility. It's also free of charge for under 16's, who are provided with all equipment.
With a tackle shop on site open every morning, toilets are available and ample parking is within walking distance of the swims.
Hordle Lakes Carp Fishery
A day ticket fishery near the New Milton area, Hordle Lakes is a well-established carp fishery.
Encouraging fishing all year round, it's a thoroughly attractive venue designed for the pleasure angler.
Covering approximately 11 acres, there are no less than seven individual lakes here which are all spring fed. Each one also boasts the easier of swims to fish from.
Safe parking is located right next to the lake, reducing walking time, and there's even the chance to access a separate kiddie pool, for those youngest of anglers. Rods are a maximum of two.
The larger lakes here benefit from double-figure carp, while other fish varieties include, tench, bream, chub, rudd, and roach – all to specimen sizes.
A refreshment van is regularly available onsite catering to hot and cold drinks and food.
Broadlands Lake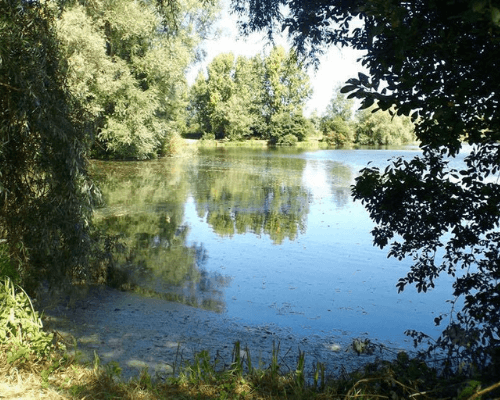 Claimed to be one of the most beautiful coarse fishing destinations, Broadlands Lake can be found in Romsey.
Offering a staggering amount of 32 acres of water, this is situated on an 82-acre estate which regularly attracts an abundance of wildlife and provides breath-taking views all-round.
A well-established fishery, it's fed from the famous River Test. However its other claim to fame is being voted the Selected Fishery for Best Day Ticket Venue in 2016, and by no other than Mail Anglers!
Stock here is plentiful offering carp 38 Ibs plus, grass carp to 25 Ib plus, pike to 32 Ibs plus, roach to 3 Ibs plus, tench to 8 Ibs plus, bream to 17 Ibs plus and eels to 10 Ibs plus.
At the site, anglers can make use of the clubhouse as well as a small tackle shop. Featuring a lakeside car park, disabled anglers are also catered for with parking and secure fishing platforms.
Several fantastic day ticket options are available, and three rods maximum allowed.
Lin Brook Carp Fishery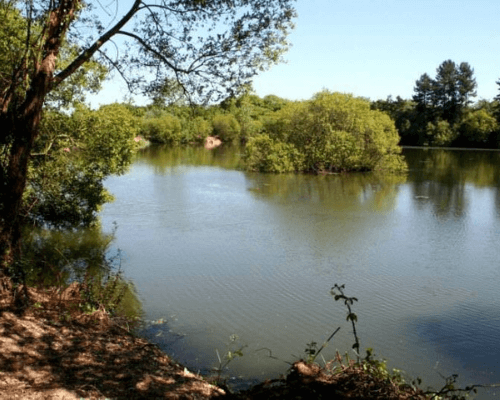 A carp and cat fishery, Lin Brook resides in the heart of the Avon Valley and outskirts of the New Forest National Park. Therefore the backdrop when angling here is stunning.
Featuring 12 swims all well-spaced apart, this is a six-acre mature gravel pit lake. All swims offer fitted electrical sockets of 240 volts.
With the stock of carp at approximately 400, the lake record set boasts of a 33.06 Ibs catch!
Assuring anglers of only the best fish in their stock, you'll also be able to try your hand at extremely rare albino grass carp of 25 Ib plus and giant well catfish to 70 Ib plus!
With a three-rod limit, Lin Brook also offers a toilet and shower facilities and bait is sold on the site. Takeaways can also be delivered to the fishery gate.
Watmore Farm Fishery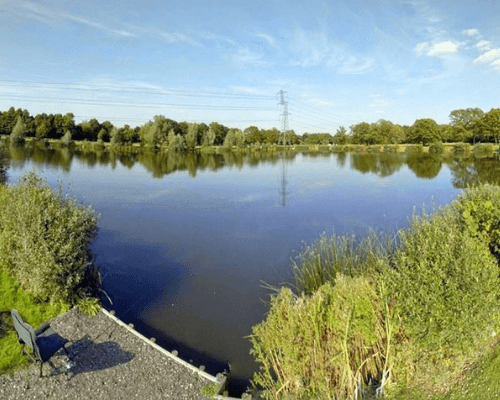 A day ticket coarse fishery, Watmore Farm is a family run fishery warmly welcoming all levels of anglers.
Based in the stunning rural Eversley Cross village, this is a five-acre lake which has been home to thousands of anglers for over 16 years!
With 45 purposely built pegs, access to the lake is via a dedicated surrounding path. With an unusual drop depth of two to nineteen feet in the lake, the water temperature is more stable, making angling conditions near-perfect.
Stocks here include mirror and common carp up to 30 Ibs, perch and rudd up to 2.5 Ibs and roach, skimmers and tench to 2 Ibs.
Car parking is ample plus you'll find toilet facilities on site.
With day tickets, a chance to purchase select afternoon tickets, and up to two rods allowed, this site is open every day all year round, closing only for the Christmas holidays.
Ashmoor Lakes Coarse Fishery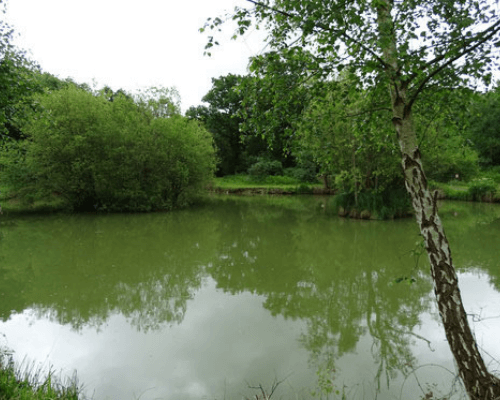 Set within the beautiful wooded area of Ashmoor Copse, Ashmoor has three lakes set on an acre of land.
With many swims available on each lake, most here are single, but there are a couple of doubles.
The lakes themselves sit within well-landscaped grounds with many stunning features of lilies and reeds. Wildlife is also busy here with many songbirds, Kingfishers, and buzzards.
All lakes here are connected underground through pipes; therefore, there's more chance of catching throughout the entire lake!
Being a mixed fishery, species here include carp, barbel, bream, roach, perch, and tench. You may also find the odd chub, goldfish, grass carp and golden rudd.
With day tickets offering one or two rods, prices are very low for these lakes. With onsite parking available, there's also a small onsite toilet for all anglers to use.
Final Words on Day Ticket Fisheries in Hampshire
Day ticket fisheries are a brilliant way to ensure a hassle-free day of angling while working solely to your own schedule!
All these reviewed fisheries offer an excellent means of relaxing while hopefully catching a good-sized specimen in the process. Best of all, their prices for day tickets are all considerably low.
Just be sure to double-check with the fishery itself before heading out for the day, looking at their website to ensure opening times, prices, and guidelines.
That way, you can spend the most pleasant of days fishing in the heart of some of Hampshire's most beautiful areas.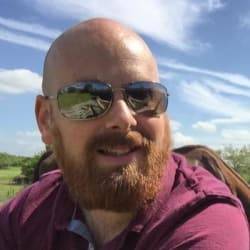 Mike has over 30 years of fishing experience in carp fishing and general coarse fishing. He is always looking for the latest fishing kit to try out and talk about and needs a bigger shed due to all the fishing tackle he owns. You can read more about him here.