Most UK anglers don't consider Bedfordshire as a particularly lively or interesting corner of England. But the truth is far from that. This ceremonial East English county, also known as Beds, is full of fantastic sights and captivating landscapes, and home to two big towns, Luton and Bedford. But moreover, its wonderful rural landscapes contain many great places for every angler. Whether you're a beginner or a pro, a senior or a young gun, there are plenty of choices and fishing locations for you in Bedfordshire. And today, with our help, you'll learn all about them. This short list sums up some of the finest fishing locations in Bedfordshire – all you need to do is pack up the gear, and choose!
Day Ticket Lakes In Bedfordshire
Luton Angling Club Beckerings Park Farm Reservoir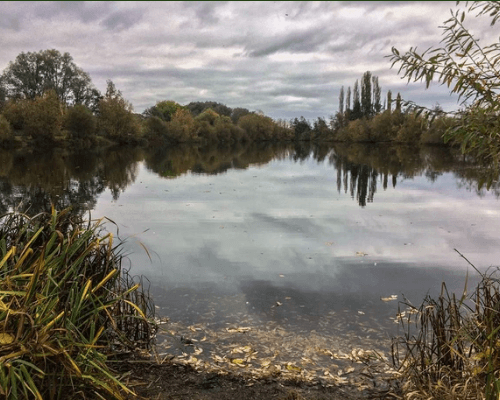 Luton Anglinc Club has a long and respectable history behind them, and boasts a great reputation. So, when these chaps show us a fishing location, we know it's bound to be good. And Beckerings Reservoir is a great example. This 5 acre water is a fantastic little location, perfect for a day of casual, relaxed angling – straight forward and down to earth. Located in a rural, picturesque landscape, the location is quiet and very peaceful – and pretty to boot.
The water is expertly stocked with specimen carp up to 30 lbs, and also good sized bream, tench, rudd, roach and pike that goes up to 20 lbs. There is also a stock of Stillwater chub, barbel and ide. A couple of huge catfishes also roam the water, going up to 50 lbs – a perfect challenge for the seasoned anglers.
On site, you get a large parking area and toilets. Certainly one of the top location in Beds – if not the best!
Three Island Lake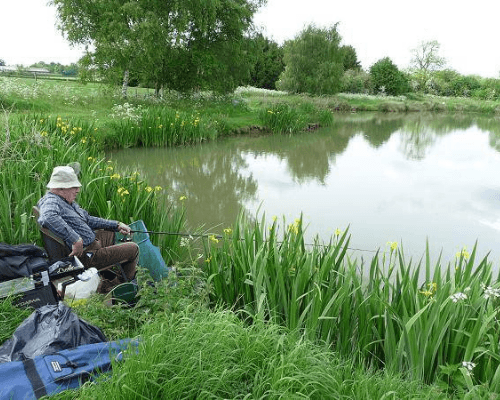 This quiet little fishery is located close to Stewkley, close to the border between Bedfordshire and Buckinghamshire, and is not too far from Milton Keynes. This water is a spring fed lake, and is surrounded by lovely greenery and tree lines. It is 2.5 acres in size, and offers plenty of pegs for a comfortable fishing experience.
This water, operated for around 17 years, earned a reputation as a favorite for many UK anglers, and it is a great location for both carp and coarse fishing. Great choice of decent sized fish has been attracting anglers from all over. Day tickets are priced at £12 for two rods. Not much in terms of facilities, but for genuine anglers on the lookout for the old school angling trip, this is not important. There's definitely a lot to be enjoyed at Three Island Lake.
Toddington Fishery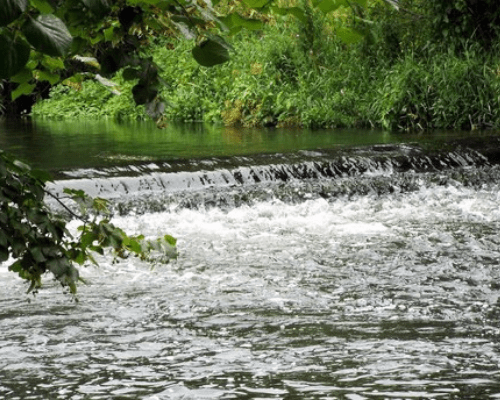 Set in one of the lovelier, rural corners of Beds, the Toddington Fishery is a charming place which also offers some first class coarse fishing. Comprised of several smaller ponds, the features of this fishery offer a lot of variations and different approaches to angling. And best of all, the grounds are stunningly beautiful, and worth experiencing.
The waters are stocked with great choice of carp, roach, perch, tench, bream, and catfish – giving enough variety for everyone.
On site there is parking, toilets, and bed and breakfast accommodation, with a on-site lodge. Day tickets are £10 for one rod and £12 for two. Certainly a place to add to your list – some great fishing to be had here!
Chestnut Pool Fisheries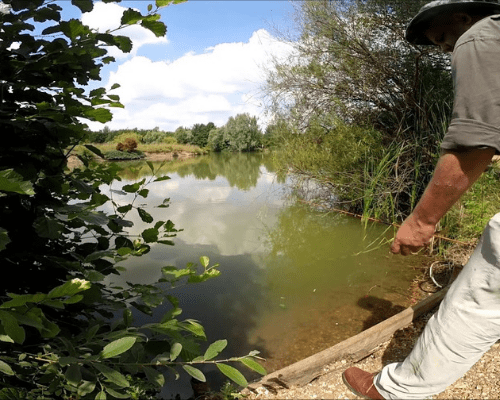 Close to Biggleswade in Bedfordshire, the Chestnut Pool fishery is one stunning location. Consisting of a huge 3 acre lake, it is set in a quiet and rural part of Beds, with great landscapes all about. The large water offers a lot of variations, two islands, plenty of features shore-side, and a lot of pegs. This mature lake is great for specimen carp angling, but also provides good choice for coarse fishing too. On site you have a superbly stocked tackle and bait shop, car parking, toilets, and hot drinks and refreshments. Day tickets are priced at £13. Chestnut Pool earns its great reputation – it's a very good angling location.
Greensands Fishery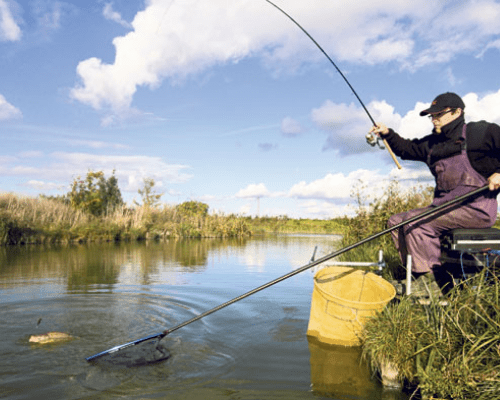 Outside the village of Sandy in Bedfordshire, hidden in the quiet rural landscapes, lies the peaceful Greensands Fishery. Definitely the top choice for all of your who are looking for a quiet, natural fishing experience, in which you are immersed with the greenery, without much else. The two lakes have about 40 pegs and plenty of variety for coarse fishing. One of the younger fisheries in Beds, the Greensands has been quickly earning its stripes, due to the great experience in the summer months. On site there is parking, toilets, and a lodge. Day tickets are only £10 per person, so don't hesitate to visit this idyllic, natural location. Old school immersive angling certainly has its charms – and Greensands Fishery surely is the proof!
Lakeside Fishery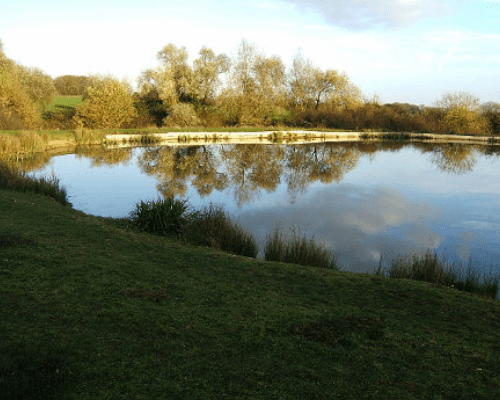 Lakeside Fishery is a family run, relaxed fishing location, but with great aims. A professional, serious fishery, this two lake location is as tidy as can be. Close to Leighton Buzzard and on the slopes of Chiltern Hills, it is situated in a very beautiful area, and will surely charm you with its sights. The two waters have plenty of pegs and different features, and are excellent for both carp and coarse fishing. Some great facilities await you on site, including plenty of parking (disabled and elderly included), toilet facilities, and a lodge with hot drink refreshments. Lakeside is one of the best locations in Bedfordshire, where you can enjoy good fishing, but also wonderful natural sights and abundant wildlife. Most certainly worth your while – don't miss out!
Bedfordshire is definitely a county that hides a lot. With its beautiful rural landscapes, the charming countryside, and excellent day ticket waters, Beds is definitely on the map of all serious anglers. It doesn't matter if you're on the lookout for carp or coarse fishing – you have guaranteed good choices all round. And what's best, all of the locations are generally close to the nearby major towns – Luton, Bedford, and Milton Keynes.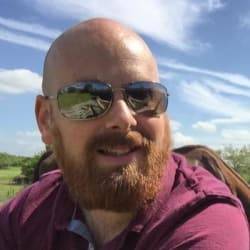 Mike has over 30 years of fishing experience in carp fishing and general coarse fishing. He is always looking for the latest fishing kit to try out and talk about and needs a bigger shed due to all the fishing tackle he owns. You can read more about him here.