Big carp fishing in Manchester can really be fun – if you know where to go. When you consider the position and the urban layout of this great UK town, it might be difficult to get your head around it and find your very own quiet place for fishing. Lucky for you, we decided to help you out. Our guide shortlists the very best angling locations for carp fishing near Manchester. No need to travel far and wide across the UK – there are great waters right on your doorstep. And even with the hustle and bustle of the city life, on its  edges you will find peaceful waters and some top notch angling. Join us as we explore the very active world of carp fishing in Manchester!
The Venues
Warrington Anglers Association Bridgewater Canal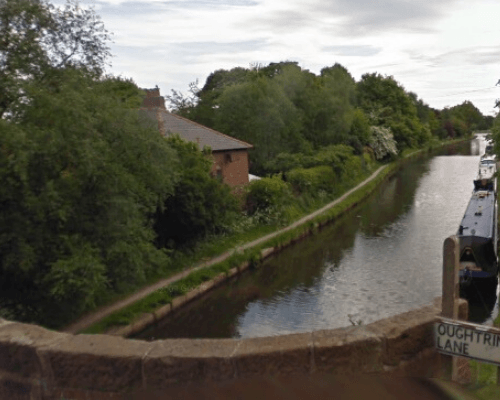 The Warrington Anglers Association boasts a plenty of years of experience behind them, and with that came a lot of good reputation. One of the waters under their control is the historic Bridgewater canal, a 26 mile long water that runs through both Warrington and Manchester, making it a close by fishing location for regional anglers. A welcome change from the usual pond or lake fishery layout, this canal has been a very popular spot for many anglers, thanks to the good variety of fish and the regular matches being held there.
As a canal, Bridgewater contains many individual stretches that are available for fishing, all along its course. Some of the more popular stretches are Preston Brook – Daresbury, Walton – Stockton Heath, Ougthrington – Dunham Town, Worsley, Boothstown, Manchester UTD Stadium – Hulme Hall Road. The options are many, and the choice is all yours. Find the spot that fits your needs.
The canal boasts a great variety of fish that is suitable for quality coarse fishing, but it also stocks some great carp. There is also pike, which is especially active in winter time. One great option of the Bridgewater canal is its regular hosting of matches. It was the home of the Division 1 National Champs, which really tells you a lot about the quality of this water. For all you Manchester anglers, this should be the next best thing!
Gingham Fisheries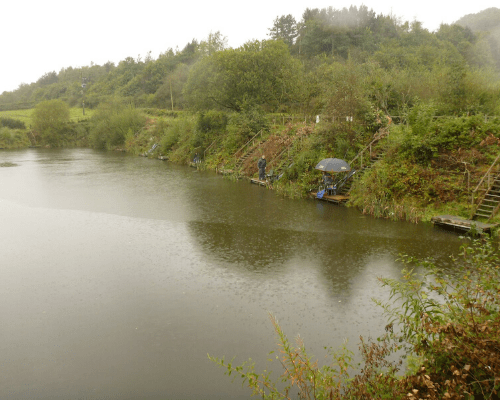 Located in Greater Manchester and close to the city of Bolton, the Gingham Fishery has long been a regional favorite amongst anglers. This single water is an old reservoir lodge, and has been expertly stocked over the years. These waters contain great catches of bream, roach, rudd, tench, ide, chub, perch, and specimen carp including mirror, common, and crucian. This great variety caters to both the specimen and coarse fishing enthusiasts, which makes Gingham a very flexible water. The lake itself has a good amount of features that cater to different angling tactics. There is a lot of shore growth, reeds, lily pads, snags and good depths – apply your tactics freely!
The Gingham fishery is certainly the old school type – it is a great location for immersing yourself in the surroundings and enjoying some quality angling – no more, no less. Day tickets are only £5, which makes it an affordable location for most anglers. There is also the option of booking the entire water for matches, which sounds perfect if you enjoy angling with your mates. Clubs and syndicates can hold matches at the venue, all with previous booking.
Even though it lacks the usual high end facilities, Gingham is nonetheless a quality fishing location. It's all about the water and its stocks – and Gingham excels here! Make sure to visit this fishery on the edges of Bolton, so close to the cities, yet far away from the noise!
Roman Lakes Leisure Park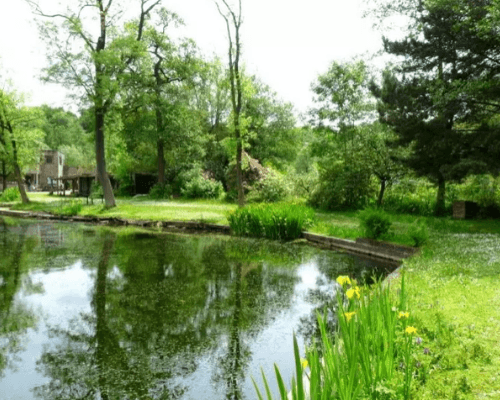 Situated near the town of Stockport, which itself is only 11 kilometers from the centre of Manchester, the Roman Lakes fishery is a real refuge from the daily hustle and bustle of the metropolitan areas. The leisure park is built up around the Roman Lakes, and is centered around the sight of an old historic mill which is subject to archaeological research. The greater area functions as a leisure park and host regular nature hikes, mountain biking, dances, and various wonderful events. That makes this location great for a lengthy visit, where you can enjoy the good fishing and some events on the side.
The waters are spread out on 10 acres, and are situated in a picturesque wooded valley. With plenty of greenery, wildlife, and peace and quiet, the surroundings are certainly top notch, considering the close proximity of the towns. The waters are stocked with good variety of fish that caters for coarse fishing, but it also carries some excellent specimen carp. There are regular catches of carp that average at 30 lbs and more. There is also a fair amount of pike of 20+ lbs.
Day tickets start at only £5 per rod, which is great considering the quality of the venue. On site facilities are another fantastic part of the Roman Lakes Leisure Park. They consists of a nicely decorated park (great for the kids!), great toilets that also cater to disabled anglers, free car parking, a kiosk that offers ice cream, snacks, and hot and cold refreshments, tea rooms, tea dances, picnic areas, and much, much more.
So much variety only means one thing – some top notch, enjoyable angling. Great natural surroundings, great facilities, fantastic stocks of fish, and peaceful ambience – what more can an angler want? When in Manchester, do not hesitate to visit Roman Lakes – it truly is a top notch fishing location.
Anglers from urban areas are often finding it difficult to enjoy some proper angling so close to town. But with our help, this can change! Learn of the best locations with us, and enjoy the angling on your own doorstep. Just a short drive from Manchester city centre, and easily accessible from all over the Greater Manchester area, are these fantastic fisheries that offer you peace and quiet after a long and busy week. Because angling is a universal joy!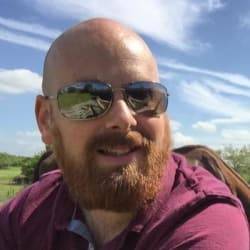 Mike has over 30 years of fishing experience in carp fishing and general coarse fishing. He is always looking for the latest fishing kit to try out and talk about and needs a bigger shed due to all the fishing tackle he owns. You can read more about him here.