Planning a Fishing Holiday?  Tired of your local lakes?
Search & discover some of the

UK's favourite carp lakes

in our guide below!

We've unearthed some real gems for you all in our comprehensive carp lake guide – ticket prices, lake rules and on-site facilities … we've left no stone unturned!
If your lake isn't featured,  or you're a fishery owner keen to get your venue out there, contact us so we can share with the carp community.
Just click a county to start!


Bedfordshire
---

Manor Farm offers 7 specialist lakes set in 0ver 100 acres of bedfordshire woodlands.
The site has a huge tackle shop, and even includes a 'bivvy barn' showcasing the latest carp bivvies and shelters.
For those wanting a longer session, or just a holiday, there is plenty of room for up to 18 caravans with eelctric hook-up points.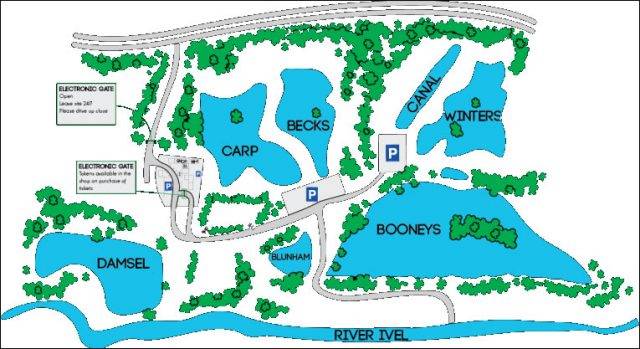 Manor Farm Information
7 Lakes (Carp, Bream, Pike & Match Lake)
100 Acre Site
Includes CampSite (up to 18 Caravans)
Shower Block
Toilets (including disabled facilities)
Shop provides Refreshments
Huge Tackle Shop
Manor Farm Fishing Prices
(correct as of 26/07/17)
Concession Day Ticket: £11
Night Fishing: £26 (4pm to 4pm)
** 50% Booking Deposit Required – see website
Visit Manor Farm Fishery Website | Visit Facebook page
---
Toddington Fisheries, Milton Keynes



Toddington Fishery is set in a quiet corner of rural Bedfordshire and was dug out to become a lake some 15 years ago – and improvements are still been made year-on-year.
Stock includes other species such as roach, perch, tench and bream.
It holds carp up to 22lb and even catfish as big as 37lb for those that like to mix it up.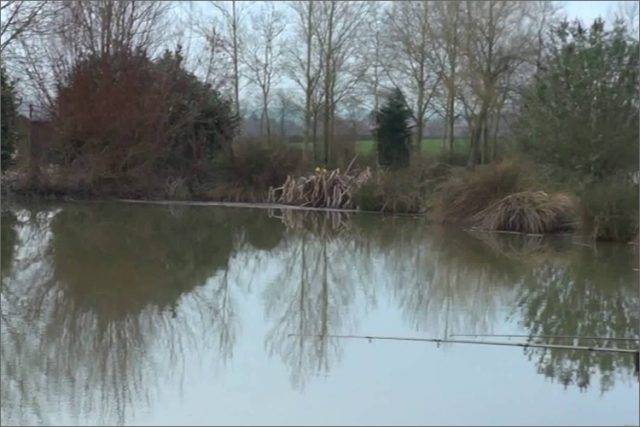 Toddington Fishing Prices
Day tickets are £7 for One Rod, £10 for Two (can be booked on-site)
Matches can be organised/booked online
Night Fishing is by appointment only
---
Tall Trees Fishery, Aspley Guise
Set in a tranquil location of Bedforshire, Tall Trees is a real fishing gem.
At over 100 years old, this 2-acre intimate lake offers carp anglers a perfect setting to relax amongst the wildlife and enjoy paradise.
Tall Trees offers a good array of stock (it holds one 40lb Common and four at 30lb) and holds some real warriors.
A truly stunning carp lake!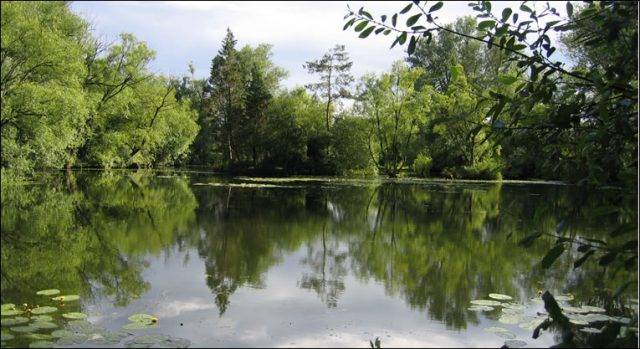 Tall Trees Information
A beautiful 130-year old 2-acre lake
Online Tackle Shop
Bait Boat Hire available
Approx. 120 Carp (from 8lb to 40lb)
Summer House (with TV)
Toilets & Shower Room
On-site Electricity
Local Takeaways Available to Deliver
Membership Available
Tall Trees Fishing Prices
No Day Tickets Available
Weekend Hire which is £300 for up to 8 anglers
Weekly Hire is £700
---
Berkshire 
or


---
Seven Lakes, Reading
Seven Lakes is, well 7 lakes!
The lakes are available to fish day and night and vary in size from 0.4 acres to 3.3 acres in a tranquil setting with ample parking.
They are stocked with mirrors, commons, perch, roach and pike.
Recently, permission has been granted for a complete overhaul of the lakes, including re-stocking.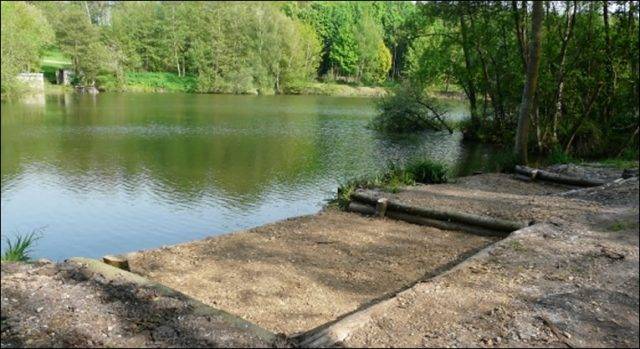 Seven Lakes Information
Members of The Angling Trust – 10% off with membership card
Lake 7 is the specimen with carp up to 20lb
Annual Season Ticket Available
Seven Lakes Prices
Adults Day Tickets: One Rod – £6, Two Rods – £10, Three Rods – £14
Under 12's Day Prices: One Rod – £4, Two Rods – £6
Over 65's Day Tickets: Same as U12's
Night Fishing: Overnight (4pm to 9am) – £15, 24 hours – £20
Season Tickets: Adult – £75, Others – £55 (Application form availale online)
Visit Facebook page
---
Wasing Fishery, Reading
The Wasing Estate is an extensive area of around 100 acres with a number of lakes and rivers set in the beautiful Berkshire countryside.
Through sustainable fishery management, carp anglers can be assured of a peaceful setting amongst an incredible woodland setting.
Created in the 17th century – the wooded lakes stock carp (up to 32lb), tench and rudd.
These spring fed gravel pits offer superb angling in a tranquil setting.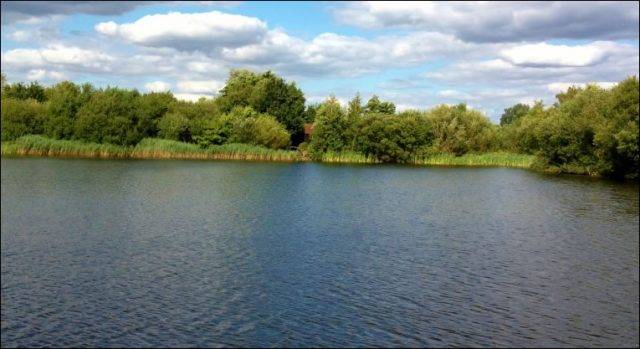 Wasing Carp Fishing Information
For all enquiries, you can e-mail Wasing Estates to find out how you can fish this exclusive Berkshire resort.
Or Contact 0118 971 4140
Visit Wasing Fishery via Facebook
---
Sandhurst Lake, Yateley
Sandhurst is the jewel in the crown of carp angling in the UK.
Part of the Yateley Complex – it really needs no introduction – having been featured in most carp publications and many TV shows over the years.
With the lake record standing at 44lb, there are very few lakes that can boast a realistic shot at a 40lb dream carp.
A relatively shallow lake, with depths from 2ft to 10ft – offering 30 swims for you to tackle.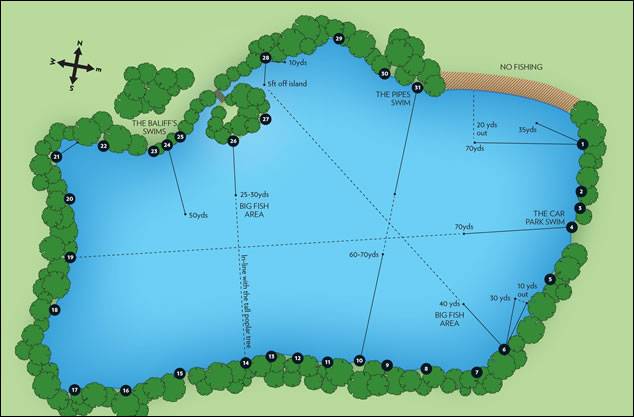 Sandhurst Lake Information
400+ Carp Stock
30 Swims
Premier UK Day Ticket Water
26lb Average Carp
Completely Secure Site
No Bait Boats Allowed
Toilet Facilities
Total Zig Rig Ban
Sandhurst Lake Prices
12 hours – £20 (2 rods), £25 (3 rods)
24 hours – £25 (2 rods), £30 (3 rods)
Venue can be booked for exclusive events
Tickets available online
Also can be purchased via Crowthorne Angling Centre
[metaslider id=4815]
---
Cheshire
---
Coole Acres Fishery
A purpose built fishery  located in the beautiful and relaxing South Cheshire countryside on Coole Lane – midway between the town of Nantwich and the village of Audlem.
From the original purchase of the land in 2007 (it was a simple 20 acre field of grazing land back then), the area has been very carefully designed and constructed to provide a location for true fishing enthusiasts.
There is three stunning lakes to choose from, and these are stocked with a wide range of fish in sizes to suit both the relaxing pleasure angler and the seasoned sport and specimen angler.
Offers Night Fishing
3 Lakes
Day Ticket Price: £10
Visit Facebook Page | Visit Coole Acres Fishery
---
Gawsworth Fisheries, Macclesfield
Gawsworth Fisheries are situated in between Macclesfield and Congleton and is one of Cheshire's premier day ticket fisheries, Gawsworth Fisheries is an all round fishery that comprises of five lakes Wall Pool, Wood Pool, Park Pool Coppice Pool and Spring Bank Pool as well as its own private canal, all the waters are extremely well stocked and will accommodate all anglers from the novice to the Specimen Carp Hunter alike.
Facilities at the fisheries include ample parking for all pools as well as toilet facilities.
5 Lakes & 1 Canal
NO Baitboats Allowed
Day Ticket Price: £9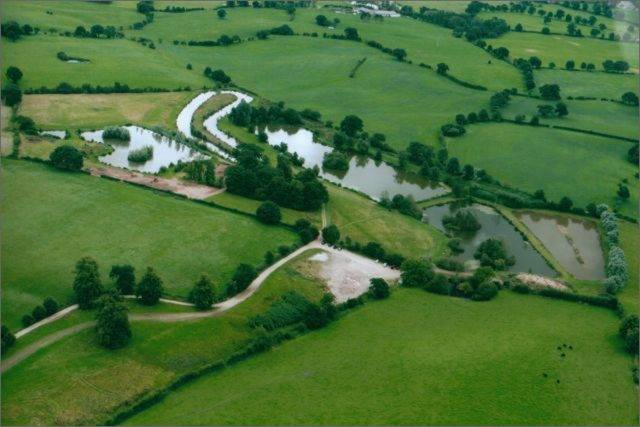 VISIT Gawsworth Fisheries, Macclesfield
---
Cornwall
---
Bake Lakes, Trerulefoot
Bake Lakes, the "Jewel in Cornwall's Angling Crown" with 9 lakes and ponds set in 30 acres of glorious Cornish countryside is the true 'ONE STOP' angling destination offering something for everyone.
Situated in the stunning, peaceful Cornish countryside Bake Lakes provides that quiet, 'get away from it all' just a few minutes away from Trerulefoot roundabout on the main A38 road between Saltash and Liskeard.
First class coarse or specimen fishing in a wide variety of settings suitable for the expert and beginner alike, on site tackle and bait shop, qualified and licenced tuition in coarse fishing.
8 Lakes
On-site Facilities, including shop
Also offer Fly Fishing
Day Ticket Price: See Website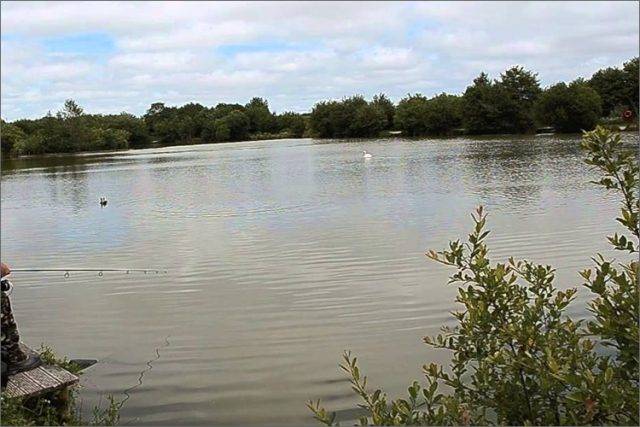 Visit Facebook Page | Visit Bake Lakes, Trerulefoot
---
Oakside Fishery, Newquay
This is an excellant carp fishing venue, well stocked with both young carp and mature wiley individuals reaching up to the 30lb mark, so if you hook one of these babies be ready for the ride!
With well spaced maintained swims, islands to target, secluded lily covered coves, overhanging trees and mature reed beds, you will love the feel of the lake. Plenty of bivvy space for the overnight carp enthuisiast and fresh free-range hen, bantam or duck eggs available from Sandra, the perfect compliment to your bacon for breakfast.
Brian has day tickets, night tickets and season tickets all available at very reasonable prices.
Prices
| | | |
| --- | --- | --- |
| DAY TICKETS…(dawn to dusk) | | |
| ADULTS | 2 RODS | £7.00 |
| OAPs,JUNIORS,DISABLED | 2 RODS | £6.00 |
| NIGHT TICKETS…(dusk till dawn) | | |
| ADULTS | 2 RODS | £7.00 |
| OAPs,JUNIORS,DISABLED | 2 RODS | £6.00 |
| | | |
| ADULTS | 2 RODS | £12.00 |
| OAPs,JUNIORS,DISABLED | 2 RODS | £11.00 |
| | | |
| ADULTS | 2 RODS | £85.00 |
| OAPs,JUNIORS,DISABLED | 2 RODS | £75.00 |
| SEASON DAY AND NIGHT TICKETS | | |
| ADULTS | 2 RODS | £110.00 |
| OAPs,JUNIORS,DISABLED | 2 RODS | £95.00 |
| | | |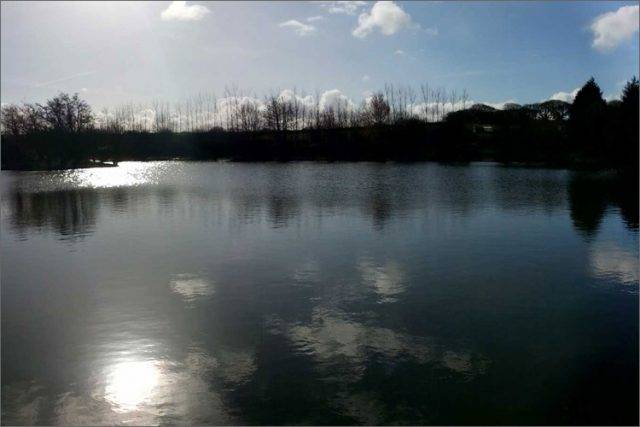 ---
Derbyshire
---
Visit Willesley Carp Fishery
The lake has many hundreds of carp with a mixture of both mirror and common carp.
There is a good stock of twenty to thirty pounders and recently a couple of carp exceeding thirty pounds have been landed. The lake also has a large stock of Coarse fish including bream, roach, cruscian carp, tench, perch and gudgeon.
Day tickets:
1 rod: £6
2 rods: £12
24 hours £20
Season ticket – contact for availability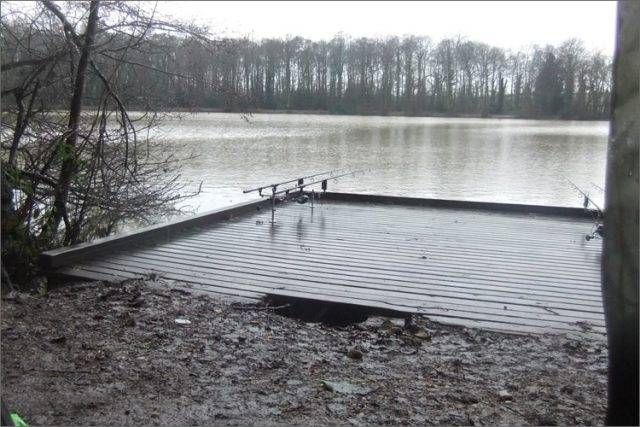 ---
 
---
Devon
---
Furzebray Lakes, South Molton
Digger Lakes, Culm Valley
Emperor Lakes, Loddiswell
---
Dorset
---
3 Specimen Carp Lakes
Holiday Cottages/Caravan Club
24 Hour Ticket: £24
Day Ticket Price: £12
---
Essex
Honeypot Lakes
Newland Hall Fishery, Chelmsford
Oak Lakes Fisheries, Southminster
Par Fishery
---
Hampshire
Willow Park Fishery
Hollybush Lakes, Aldershot

---
Hertfordshire
Willows Lakes
Carthagena Fishery, Lee Valley Park
Hook Lake, Hertford




---
Kent
---
Lancashire
Borwick Fishing, Carnforth
Pilsworth Fishery
Pendle View Fisheries
---
Lincolnshire
Old Mill Lakes, Market Rasen
Hunter's Lodge Fishery
Alderfen Fisheries
Bain Valley Fisheries
Nuddock Wood Lake, Burringham
Langdale Lakes, Lincoln

---
Leicestershire
---
London
Picks Cottage Fishery, Chingford
Bury Hill Fisheries, Dorking
Bedfont Lakes, Hounslow
Birchmead Lake, Thamesmead
Claverhambury Carp Lakes, Waltham Abbey
---
Norfolk
Taswood Lakes, Norwich
Airfield Lakes, Waveney Valley
Billingford Lakes
---
Middlesex
Farlows Lake, Colne Valley
Wraysbury 1
Bury Hill Fisheries
Cowley Lake

---
Oxfordshire
Linear Fisheries, Witney
Linch Hill Fishery, Stanton Harcourt
---
Shropshire
Merrington Carp Fishery, Shrewsbury
Earls View Fishery, Shrewsbury
---
Somerset
Avalon Fisheries, Westhay
Emerald Pool
Pavyotts Mill
Summerhayes Fisheries

---
Stafffordshire
Millbrook Fisheries, Stoke-on-Trent
Willesley Carp Lake
Cudmore Fisheries
---
Surrey
Priory Farm, Nr.Redhill
Willinghurst Fishery, Shamley Green
---
Warwickshire
Makins Fishery, Nuneaton
Clifton Lakes, Rugby
Bishops Bowl Fishery, Harbury
Arden Lakes, Stratford-upon-Avon

---
West Midlands
---
Yorkshire
Swillington Park Fishing, Leeds
Fairview Lake, Selby
Oakland Waters, Goole
Millfield Pool, Wakefield
Newbridge Lakes, Burstwick
Ravenfield Ponds, Brinsworth
Redwood Park, York
Carpvale Doubles, Malton
Conifer Lake, Allerthorpe