Situated in the southeast corner of England, Essex is a sprawling and beautiful county that rises north of the River Thames and Kent below it. It is home to Britain's oldest town, Colchester, and some beautiful rural landscapes. But did you know that it is also the home of some of the best angling in the region? That's right, Essex prides itself on its many fisheries and the choices selection of specimen carp lakes.
Today we're taking all enthusiastic anglers to England's east coast, as we explore the best day ticket carp lakes in Essex.
Day Ticket Carp Lakes in Essex (Some Choices)
Oak Lakes Fisheries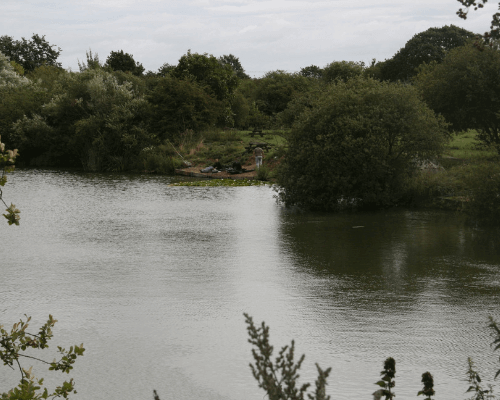 Oak Lakes is a fishery with a great reputation. It is close to snagging the title for the best carp and catfish catches in the whole of Britain. Besides coarse fishing, it contains specimen carp lakes where the fish averages over 30 lbs. Its four lakes are nestled in the rural Essex countryside, surrounded by greenery and quiet atmosphere.
They also have their own match lakes, offering competitive fishing every 2nd and 4th Sunday in the month, making it a great location for those looking for something above casual angling. It also contains a number of on-site facilities, including showers and toilets, CCTV, ample car parking, and a café that is open on weekends. Day ticket prices are starting at £10, while the match lake is £5 for a single rod. Make sure to visit this great fishery and snag some of its premier carp.
Crowsheath Fishery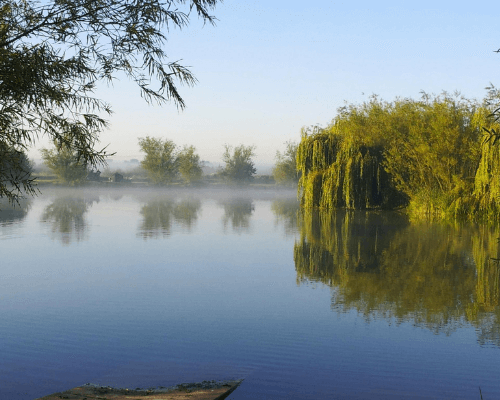 Set in a lovely location, the Crowsheath consists of two lakes separated by a lovely island. There are also two tiny ponds adjacent.  Easily one of the best locations in Essex, this fishery prides itself on the variety of fish, and some of the best carp specimens around. Its 110 acres of rural landscapes is a great place to rest and relax, while enjoying the iconic Essex nature. Crowsheath offers CCTV monitored parking area, toilets and showers, 24 hour bailiff support, and the option of takeaway delivery. Its carp averages in the high 20's, with plenty of 30 and 40 lbs examples. Day tickets are £10 per person.
Par Fishery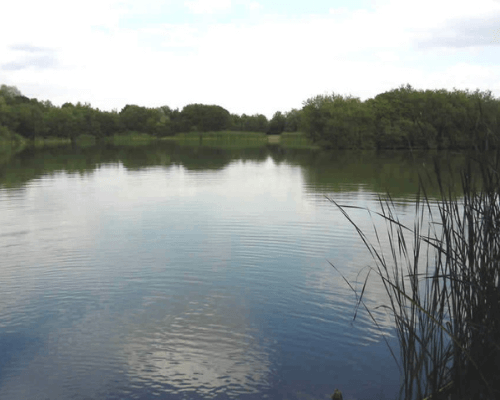 Essex's premier carp and catfish fishing spot, the Par Fishery has been the angler's haven for years and has established its reputation for over two decades. Its two lakes are regularly producing some record-breaking carp and catfish – their carp averages at 30 lbs and up, while catfish goes up to 80 lbs. And all of it tucked in a small but lovely location surrounded by greenery and rolling Essex farmland.
The day ticket prices start at £15 per two rods, and there is even an option to book the entire lake for you and your mates. For both casual and serious anglers, this place is not to be missed! Carp and catfish of the best quality await you!
Newland Hall Fishery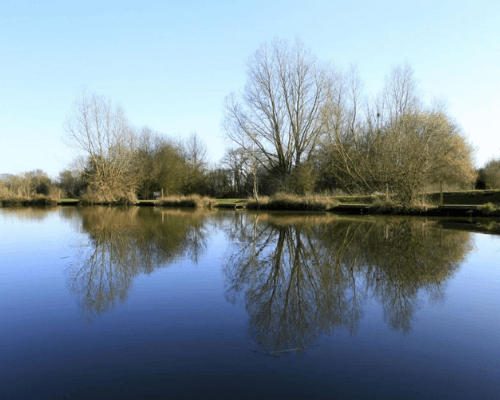 For all of you who want a real medieval experience, Newland Hall is the right place! Close to Chelmsford, this fantastic complex stretched on over 100 acres of greenery and woodlands. It is also home to a 15th century Manor House. It consists of four lakes surrounded by lovely forested greenery, overlooking the picturesque Tudor manor house. This wonderful location expertly combines its rich medieval history with some top-notch angling.
On-site you can enjoy toilets, showers, and ample parking, as well as a snack bar. A bailiff is available 24/7 ensuring the security and order of the fishery. You can also observe the flora and fauna that thrives all around or choose to visit the manor house itself. Day tickets at this idyllic location are starting at £10.
Blasford Hills Fishery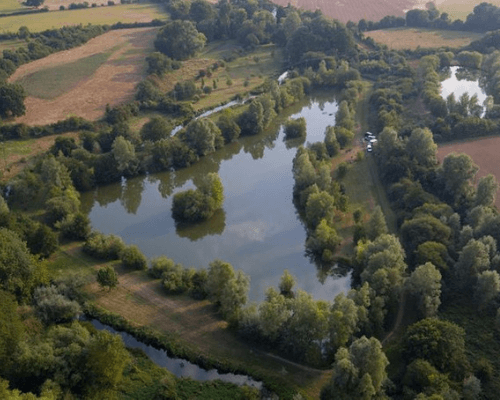 Tucked into the breathtaking nature of the Chelmer valley, the Blasford Hills is made up of two lakes and a portion of the Chelmer River. It offers both coarse fishing, and specimen carp, with both offering great sized catches. Blasford Hills boasts its aim to offer both relaxation and first-class angling. The day tickets are affordable, at £8 for fishing on River Chelmer and the lakes. On-site you have available toilets, parking and the assistance of a bailiff.
Visiting  Blasford can be the perfect way to experience Essex nature and to enjoy the nature around the Chelmer River.
Churchwood Fisheries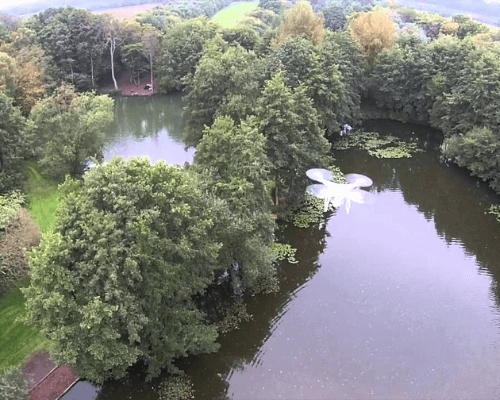 Close to Brentwood in Essex is a small, privately run, three lake fishery, set in a patch of tranquil and inspiring greenery. This breathtaking location is a pristine wildlife sanctuary, and anglers can often enjoy the view of various birds and deer. And of course, the lakes are stocked with superb specimen of carp and other fish. Moreover, the magazine Carpworld rated the Churchwood fisheries as one of the Top 5 Day ticket locations in the UK! This in itself speaks volumes.
This fishery is specifically designed to offer you a peaceful and tranquil angling experience, where you can enjoy nature. The facilities include toilets and showers, takeaway food delivery, and the fishing lodge. There is also an option to book the entire lake, making it an excellent choice for a relaxing time with your mates.
Crow Green Fishery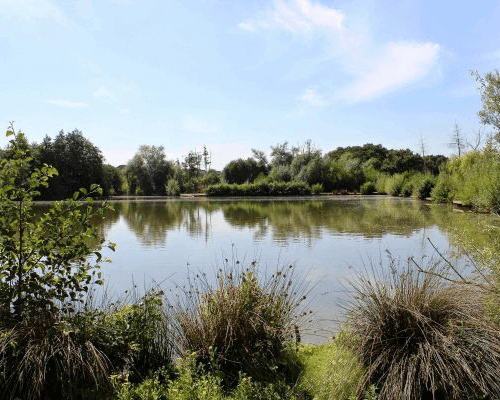 This three-lake fishery is one of the loveliest locations in Essex, set close to the neighboring Bentley Fishery. It is designed as mainly carp and catfish fishery, and its specimens are some of the best in Essex. Its Main Lake boasts carp that can go over 40 lbs!
Without facilities, this is a perfect location for some straightforward, back-to-the-roots angling. Day tickets are priced at £10. Its lovely scenery and great catch make Crow Green well worth the visit.
Bentley Fishery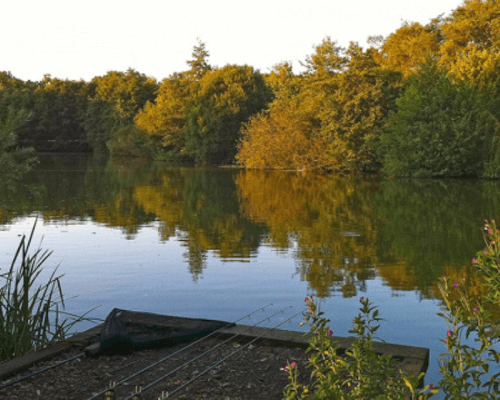 Bentley Fishery is perhaps the most exclusive fishery in Essex and even in the south of England. This immaculate, untouched slice of nature is a breathtaking location to get in touch with your surroundings and enjoy first-class angling. The fishery is unique as it offers just six anglers at the lake at one time. This ensures a peaceful and personal experience, without crowds. It also preserves the fish stocks and maintains the best catches in the region.
When looking for excellent carp fishing in Essex, look no further than Bentley. Nearby is the big car parking and toilets, and takeaway delivery is possible at the parking. Day tickets start at £15. If personal, peaceful and first-class carp fishing is what you need, then this is the location for you! Essex hides so much more than you'd think at first. Its vast countryside is dotted with ponds, lakes and small rivers, which makes it a haven for angling. And when you take its great carp catches into account, it quickly becomes obvious that Essex is one of the finest fishing areas of England!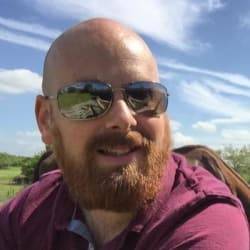 Mike has over 30 years of fishing experience in carp fishing and general coarse fishing. He is always looking for the latest fishing kit to try out and talk about and needs a bigger shed due to all the fishing tackle he owns. You can read more about him here.