Cornwall prides itself on its unique identity and a rich history, but did you know that it had another thing to boast off? That's right, Cornwall is well known for some of its excellent fishing places, both for casual anglers, beginners, and those looking for some exceptional catch.
You can enjoy the beautiful Cornish landscapes alone or with the family, thanks to the diverse accommodations that are easily some of the best in whole of England. Anyone can find their favourite spot here, and that's a fact. Let's check the seven best day ticket coarse fishing locations in Cornwall!
Coarse Fishing Cornwall Day Tickets (Some Choices)
Anglers Paradise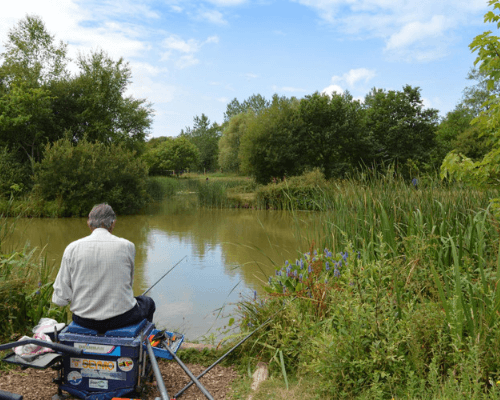 Anglers Paradise is a sprawling and luxurious resort that offers countless options for visitors, and is considered one of the finest fishing spots in Cornwall. Whether you choose to stay on vacation in the villas, or simply choose a day ticket visit, you can still enjoy some of the astonishing 30 lakes in Anglers Paradise.
The variety of fish is fantastic, with plenty of trout, barbel, carp, catfish, orfe, bream, perch, and many more. You can also enjoy a variety of facilities in the resort, including food and tackle shop. The complex is open all year round, and day tickets start at  £10 and up.
If you have the means, then Anglers Paradise is a wonderful place to visit with the family, and enjoy some top of the range fishing!
Gwinear Lakes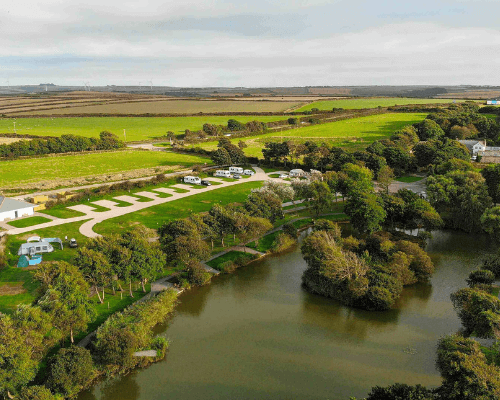 Tucked in the heart of Cornwall, the two Gwinear Lakes are picturesque, medium-sized and well maintained. One is the specimen lake, and it offers good sized carp that averages at 20 lbs and above. The coarse fishing lake includes carp, bream, tench, perch, rudd and roach.
Over the years, Gwinear lakes matured into one of the best day fishing places in the whole of Cornwall, offering pleasing service and a chance to enjoy the charming Cornish landscapes. Anglers can enjoy an on-site tackle shop, open seven days a week, as well as a free parking area and nearby camping grounds. The day tickets at Gwinear start at £12 per two rods.
This cozy little spot is certainly one of the must-visit fishing grounds in Cornwall.
Meadow Lakes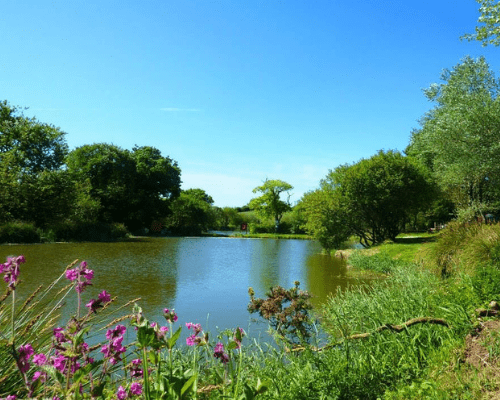 Featuring some of the prettiest landscapes you have ever seen, the Meadow Lakes holiday park is a hidden gem of Cornwall. It offers the ultimate family vacation, with a choice of cottages, caravans, lodges and camping pods. But most of all, Meadow Lakes are a place to enjoy some high quality fishing.
This resort features four lakes of 2 and 1 acre, and present quite a refuge for flora and fauna. You can enjoy a variety of rudd, carp, chubb, bream, perch and many more, all of them decently sized.
The day tickets are £12 per person, and you can enjoy the variety of facilities that are the part of Meadow Lakes resort.
And to make your fishing experience that much rewarding, this area is set in a stunning Cornwall landscape that simply takes the breath away.
Coombe Mill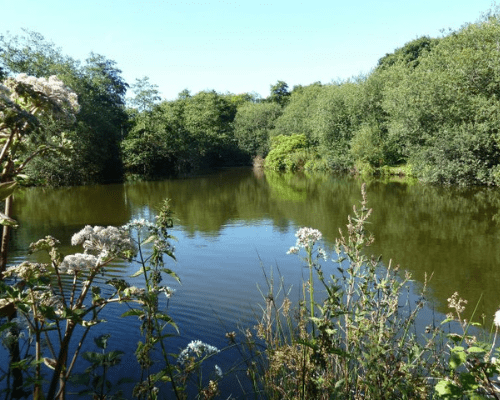 Priding themselves on the great family fishing experience, the Coombe Mill is perfectly oriented towards a fishing experience with your kids or the whole family. Two lakes set in a cheerfully and idyllic area close to the river Camel are a perfect summer retreat to enjoy some coarse fishing. The lakes contain a variety of fish.
There is a number of facilities at your disposal at Coombe mill, all of which are of top quality. The child and family oriented experience is a perfect option to spend a fishing holiday with the youngsters, or simply enjoy some beginner friendly fishing.
Whatever the option, Coombe Mill has an exceptional variety for everyone, and presents  some top notch fishing.
Bake Fishing Lakes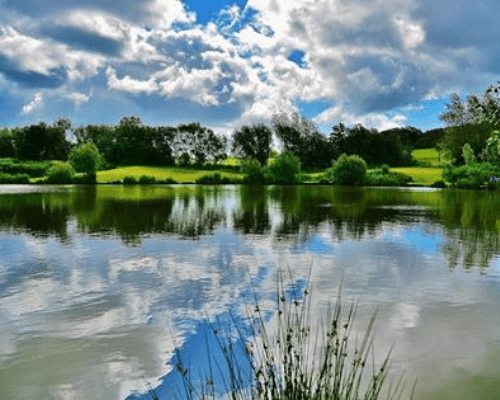 With 9 lakes spread over a 30 acre peaceful Cornish landscape, the Bake Lakes are one of a kind coarse fishing place. With a pristine, charming natural refuge and a variety of flora and fauna, this location is the perfect getaway and a unique chance to enjoy the beauty of Cornwall.
These lakes offer a variety of fish, amongst them rudd, perch, bream, carp, and gudgeon. In fact, Bake Lakes have one of the better varieties of fish in the region. Anglers can enjoy a tackle shop and an on-site catering service that offers a good choice of meals. The prices start at £8, with discounts for youngsters and evening fishing.
One of the underrated locations in Cornwall, the Bake Lakes are a must-visit for every aspiring angler in search from some peace and relaxation.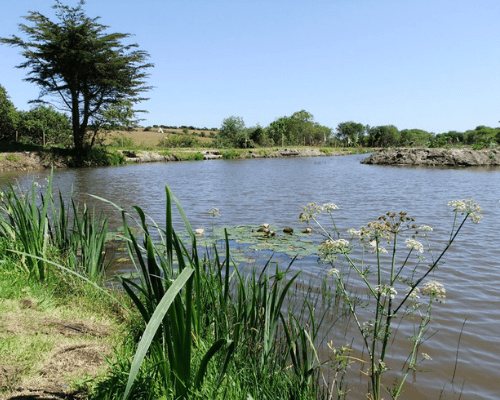 Close to Towednack in Cornwall, the Amalwhidden Farm is one stunning coarse fishing location. Consisting of two ponds and one lake, this fishery is open all year round and really provides excellent service. The waters are brimming with perch, bream, rudd, gudgeon and tench, and of course carp.
On-site the visitors can enjoy a car park area, a toilet, fishing bait and rod hire, as well as refreshment delivery.
The prices at Amalwhidden start at £7 with many other options available. Expertly maintained and perfectly cozy, the Amalwhidden is without a doubt one of Cornwall's finest coarse fishing locations. For every angler in search of quality fishing, this location is mandatory.
Middle Boswin Fishery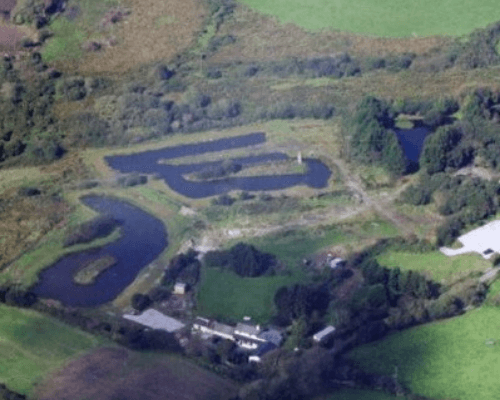 Simple and straightforward, the Middle Boswin fishery is a respectable and down to earth fishing spot. Sheltered in a wooded slice of the charming Cornish nature, the location has three small lakes stocked with diverse fish. One of them is carp only, with decent sized specimens, while the others are coarse fishing – stocked with chubb, roach, rudd, and skimmers.
The fishery offers its own sale of various tackles and bait, and there is a nearby bed & breakfast for those who are traveling.
Boswin fishery is a perfect stop for anyone looking to spend some relaxing time getting back to basics and bagging some decent catch!
For many, Cornwall remains an unexplored area of England. But there's no doubt about its wonderful fishing. Mesmerizing nature, vast landscapes, and cozy, friendly fisheries, are all great reasons for you to visit.
So when you head to Cornwall, don't hesitate to visit some of these wonderful fishing grounds.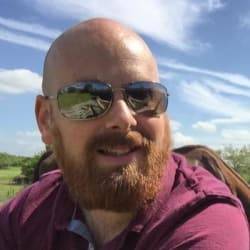 Mike has over 30 years of fishing experience in carp fishing and general coarse fishing. He is always looking for the latest fishing kit to try out and talk about and needs a bigger shed due to all the fishing tackle he owns. You can read more about him here.