Fishing in Nottinghamshire can really be an enjoyable experience. Settled in the heart of England, this historic county has a great choice of fishing location for you to choose from. Whether you're on the lookout for something scenic and peaceful, or busy and modern, big or small – Nottinghamshire has a great choice. And one fishing location always stood out. Today we are showcasing one of the finest fishing nooks in Nottinghamshire, and a renowned spot throughout the East Midlands.
The Lake situated in the historic grounds of Clumber Park is fed by the River Poulter, and was created from 1772 to 1787 by the 2nd Duke of Newcastle. The lake is surrounded by the picturesque country estate, and is one of the largest fishing waters in the area – it is 87 acres in size. Needless to say, this huge size can cater to a lot of anglers at one time, without being busy or crowded – you can easily find your own nook and fish in peace and quiet.
The waters are stocked with fine coarse fish, including bream, tench, pike, perch, and roach. Bream goes up to double figures, tench up to 9 lbs, and perch can go up to 4 lbs. Besides these, there is also a great selection of specimen carp. In fact, the sizes make this fishing spot one of the most sought after in the area – carp can go to 40 lbs and up!
Needless to say that every angler will easily find what he or she is looking for. Plenty of variety of fish, great features on the shore and the water, with deep margins, reed beds, lily pads, and so on.
One thing to keep in mind at Clumber Lake is the depth. With a size of 87 acres, the water certainly sports some big depths – certainly bigger than what you're used to at small fisheries. This means that bagging that big carp might be a bigger challenge than usual. But that's the joy of angling – the long pursuit, the patient wait, and a rewarding catch.
Day tickets at Clumber Park Lake are priced at £10 for adults and £8.50 for seniors, juniors, or disabled anglers. There's a maximum of 2 rods per angler. There is also the option of purchasing an annual permit, priced at £125. Keep in mind that there is an additional fee for entering the park grounds – a part of the National Trust – priced at £3.50. This in essence makes the day ticket £13.50.
Clumber Park is a historic country area situated near Worksop, in the area popularly known as the Dukeries. It spans 3,800 acres in total, and is easily one of the prettiest country parks in England. This means that any angler visiting the lake will be guaranteed a scenic environment to fish in. Visit Clumber Park and relax with the sights of a true English ducal estate and the country houses all around you. Plenty of greenery, treelines, and of course – first class fishing!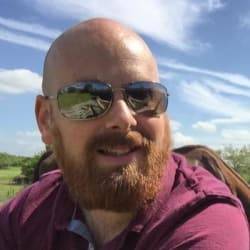 Mike has over 30 years of fishing experience in carp fishing and general coarse fishing. He is always looking for the latest fishing kit to try out and talk about and needs a bigger shed due to all the fishing tackle he owns. You can read more about him here.