Clifton is a civil parish located in Bedfordshire – a historic, rural, and above all lovely little village settled cosily in the valley of the River Ivel. It is the home of a historic Clifton Manor House, and offers plenty of things to see and enjoy in. This village is a typical English countryside experience, and it really stands out with the wonderful nature all around it. And that sounds like the perfect location for fishing. Luckily, Bedfordshire never lacked suitable angling venues, and Clifton is no exception. Situated close by, between the Clifton Manor House and the Clifton Cricket Club, lies a calm and picturesque water that offers excellent angling prospects – the Clifton Lakes Fishery. Local anglers will certainly appreciate this water, both for being quite close by, and because of the peaceful, relaxing, natural experience. And when you're doing what you like – angling – nature can only be the cherry on the top!
Clifton Lakes fishery is situated in the historic, "park" grounds in the vicinity of the Clifton Manor House. It is located at Stanford Lane, just outside of Clifton. Stanford is a stone's throw to the north. The lake is located in a quiet area – as are the villages – and is just below the historic River Ivel Navigation canal. The whole region is known for the rural landscapes, and this area of lush greenery will certainly win you over. The lake is roughly square in shape, with a small island near the center of it. It is surrounded by trees, and the areas adjacent are all dense tree copses and idyllic meadows. A great setting for angling!
The water is stocked for both coarse and specimen carp fishing. You can fish for rudd, roach, perch, tench, bream, and of course carp. Anglers report some good numbers here, and you can perhaps even stumble on an odd 20!
The lake itself is quite decently sized, and mostly same on all sides. There are plenty of pegs all around, and a good amount of space for all anglers. But the most defining feature of this venue is the nature and its features. You will quickly notice the wonderful greenery all around. These are mature, tall trees that really offer protection and windbreak from all sides, not to mention the beautiful ambience – in the autumn especially. The shore is characterized by wonderful growth of reeds and tall grass, but the pegs themselves are perfectly cleared and flat. The water has many features, such as deep margins, overhanging trees, lily pads and some reed beds too. There is one small wooded island to provide a different approach and a bit of a challenge too. Depths are also quite good. There is ample parking space just adjacent to the water on a dry and flat clearing.
All in all, Clifton Lakes Fishery is a great venue to visit if you are a local or just in the vicinity. Good fish variety, great nature, and a peaceful countryside ambience are the defining factors of a great angling experience.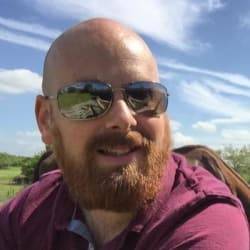 Mike has over 30 years of fishing experience in carp fishing and general coarse fishing. He is always looking for the latest fishing kit to try out and talk about and needs a bigger shed due to all the fishing tackle he owns. You can read more about him here.