Ince Blundell is a well known, historic village located in Merseyside, not too far from the coast. Once the location of prominent nobility, the village is well known for the historic sights and the wonderful Ince Blundell Manor – a perfect example of English aristocratic architecture. But the surrounding nature, and the proximity to the sea are all a great basis for some top notch fishing venues in the region. And the location we are mentioning today is a great example of how good fishing can be in Merseyside. The Carr Side fishery is located outside Ince Blundell, beside Crosby, at Lady Green Lane and Moor Lane. This venue has diverse waters and offers many good possibilities for all anglers. Best of all – there were some good record catches here over the years. Let's learn more.
Carr Side Fishery consists of 4 lakes. Three of these waters are smaller lakes, while the fourth is a large manmade lake. All the waters are diverse in shapes and features, and offer plenty of space to choose for. There are plenty of pegs, so you can most of the time find your own spot and adapt to your own tactics. The waters vary in depths, but mostly go up to 8 or 9 feet.
The venue and the waters are mainly centered on coarse fishing, with a good variety to choose from. Of course, specimen carp is also a main focus. There is a lot of good tench up to 6 lbs and above, perch and roach to 2 lbs, and good specimen carp that goes to 20 lbs and well above that mark. Not too long ago, the Carr Side fishery made the headlines with a regional record catch with a specimen carp that weighed in at 27 lbs and 6 oz! There's bound to be some good high twenties lurking in those waters right now, and that's very well worth the cast.
All the ponds have decent access to them, but not all are very good for disabled anglers. Generally, the smaller lake has the best access for all anglers, and the best marked pegs as well. Anglers report that the waters tend to be crowded with perch, so the quest for the capital specimen carp could be a bit of a challenge. But a challenge is always welcome to sharpen your skill as an angler. Moreover, anglers advise using casters and sweetcorn, or even meat, worm, and maggot. Also, fishing close to the side will be good for bagging some decent tench.
The lakes all have tree lines surrounding them, and the venue is situated in an overall lovely and calm location. It is especially welcoming in the summer months. The countryside region for which Ince Blundell is well known will certainly captivate all anglers. Luckily, Crosby and Ince Blundell are very close by, so all your facility needs can be covered there. The fishery offers day tickets at £10 for two rods. Be sure to check it out – it's a right old nice venue.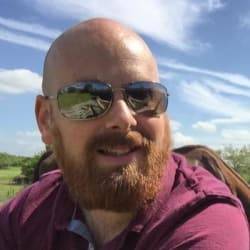 Mike has over 30 years of fishing experience in carp fishing and general coarse fishing. He is always looking for the latest fishing kit to try out and talk about and needs a bigger shed due to all the fishing tackle he owns. You can read more about him here.