By becoming part of a carp syndicate, you gain immediate and exclusive access to water space with limited anglers. To be used only by those members of the organisation, syndicates are fast becoming a popular choice with those fishers looking to access well-stocked lakes, pleasurable surroundings and nearby essential facilities that are all for members only.
Here we look at three carp fishing syndicates Warwickshire based which are some of the most popular in the area.
Carp Fishing Syndicates in Warwickshire To Consider
Potsford Dam Syndicate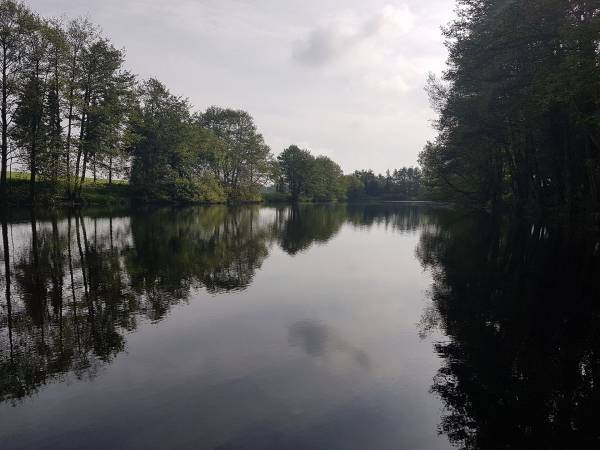 Potsford Dam is a carp syndicate which started back in 1994. At this point in time, the lake was one of the area's best-kept secrets!
Discussed by only those with exclusive access, this was considered one of the gems of the area. This was mainly due to the large number of fish that were introduced as well as their overall superb health and stunning looks.
Today, you're still likely to find a number of those fish swimming around the lake even now, with some boasting an average age of 30 years!
Claimed by all members to be a carp anglers slice of paradise, the Potsford Dam Syndicate is situated in the Rugby area of Warwickshire and therefore easily accessible when travelling by road.
Said to be open at all times of the day and night, this is a stunning venue where members all highly rate the syndicate itself and the friendless of all involved.
Scrolling through their wonderful photos of successful catches, recent successes indicate carp at around the 32 Ibs mark! However, on average, you can expect carp catches at around the 20 Ibs to 30 Ibs mark in general.
The Facebook page of the syndicate also shows you the outstanding natural beauty that the lake is set to a backdrop of.
Working largely from their Facebook page, the syndicate can be easily contacted through several methods detailed further on the About page.
However, a little investigation through the Facebook page indicates that there is currently a waiting list – with many people very keen to access the site and become a syndicate member.
Arden Lakes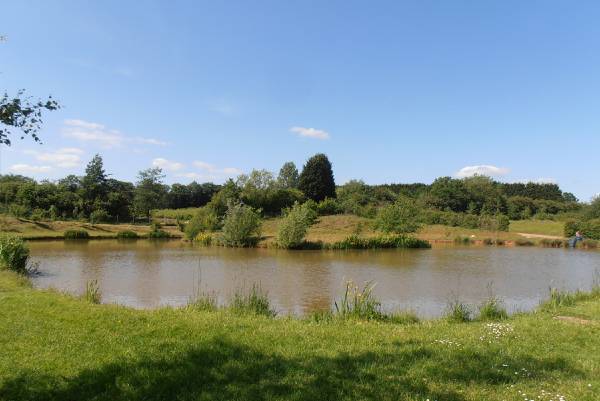 Located in Stratford-Upon Avon in Warwickshire, Arden Lakes boasts an impressive six lakes onsite.
A mixture of club, syndicate, and day ticket fishery, gates open to the lakes at 7 am each day and close at 7.30pm during the summer and 5.30 pm during the winter months. Two rods maximum are allowed per angler.
The six lakes include:
Archers Pool – Fishing well throughout the year, this contains large numbers of silverfish plus a good amount of carp. An ideal pole venue, its maximum depth is seven feet on the bank and four around the island sides.
Orchard Lake – An original lake, this is sheltered by trees and woodlands and offers many sheltered pegs for anglers during all weather. Used solely for angling for the last decade, it's one of the biggest lakes here at 1.5 plus acres and an average 22 feet deep. This is an established carp pool, with a few over 20Ibs and many double figures.
Fox's Pool – The smallest of lakes at half an acre and five feet deep, this is an easy and popular choice of lake. Featuring mirror and common carp, it's also a popular match venue lake with 16 pegs available.
The Bowl – For a peaceful lake destination, The Bowl is the most protected and secluded and off the beaten track lake. 12 to 18 feet deep, carp is most common here with other occasional fish.
Oak Pool – Offering 22 decking platforms and fully restocked in 2018, this is ideal for club matches. Full of carp, it also fishes well for silverfish.
Alistair's Bridge – At around an acre in size this lake is accessible from decking platforms of no less than 20 in total. With carp common here, there's also the occasional tench and barbel.
Furthermore, there is a dedicated clubhouse for all anglers to access here. This serves hot and cold food and drinks, plus a small selection of bait and tackle. Toilet facilities are also available here, even when the clubhouse itself is closed.
Morton Springs Coarse Fishing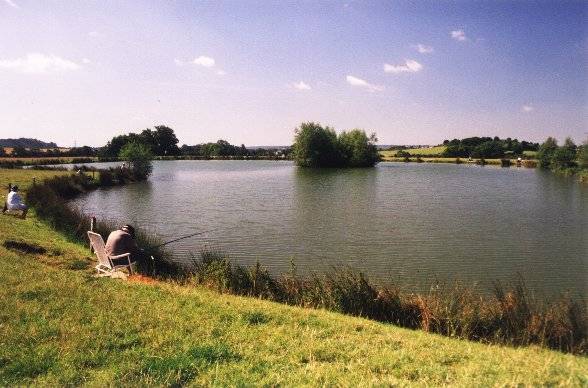 Located in the Studley area of Warwickshire, Morton Springs Coarse Fishing is a private syndicate.
Taking advantage of the stunning natural backdrop, anglers can access a lake which is 2.5 acres in size and between 11 to 16 feet deep.
Having been a well-stocked lake for over two decades, now it boasts of a large variety of coarse fish species. These include rudd, tench, roach bream, and carp.
Carp is the more impressive of this lakes catch and includes varieties such as ghost, common, crucian, mirror, and grass. Morton Springs also claims a top weight caught in summer 2012 of 26 Ib.
Chubb and barbell breed freely here with fish of 13 Ibs often being caught, with several perch in excesses of 5 Ib.
The lake is surrounded by a fantastic landscape including chalets with mains water and electric kettles, a toilet near the lake, and individual fishing stations to promote a more relaxed overall fishing experience. Parking here is also ample and safe.
One of the best features of this is, alongside the impressive catch possible, the beautiful rural setting. The immediate area is quiet and tranquil, allowing you a peaceful day of pure fishing with no interruptions.
To inquire about the possibility of membership here, there are several contact details on the website, including email, phone number and a Facebook link to their private group.
Final Words on Carp Fishing Syndicates in The Warwickshire Area
These are some fantastic choices of syndicates in the Warwickshire area. However, we strongly recommend taking a look through their respective websites, or Facebook pages as is the case concerning Potsford Dam, and get in touch with the group regarding availability.
Seeing as these are some of the most popular of choices, there does appear to be the odd waiting list mentioned here! Therefore, if you are interested, let the syndicate know as soon as possible to increase your chances of getting an exclusive place immediately when one becomes available.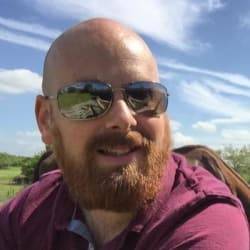 Mike has over 30 years of fishing experience in carp fishing and general coarse fishing. He is always looking for the latest fishing kit to try out and talk about and needs a bigger shed due to all the fishing tackle he owns. You can read more about him here.