For the right angler Lincolnshire has a lot to offer. Stunning landscapes, top notch resorts, or even quaint little fisheries – this cozy part of England has you covered. In today's article we will list some of the best fishing spots that Lincolnshire has to offer, in hopes of helping you decide on your next stop.
Its stunning seaside resorts and the inland nature and wildlife sanctuaries are connected perfectly to some rewarding carp fishing. So, next time you're heading to the east of England for some quality angling, keep this list in mind – there are some truly awesome fisheries to be experienced there.
Let's take a look at some day ticket venues in Lincolnshire
Westmoor Farm Carp Fishery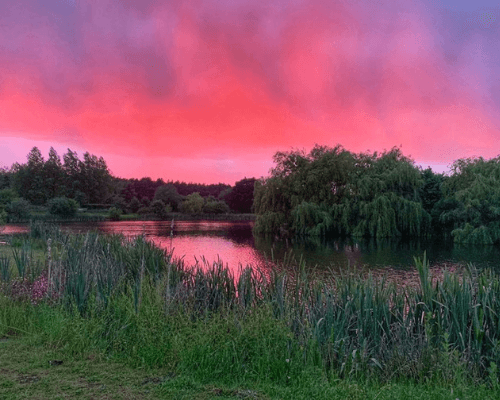 Situated at the very north of Lincolnshire, the Westmoor Farm is dubbed the real "carp haven". Its two lakes are fairly large and stocked with great specimens of carp, averaging at over 25 pounds, with the big ones coming to 35 pounds. Day tickets start at £15. Westmoor Farm also offers the option of Monday to Friday fishing, which is priced at £600, weekends at £550, or full seven days at £1000. Besides this anglers have the option of renting two luxury lodges, as well as the benefits of the on-site facilities such as toilets, showers, parking area and a superbly stocked carp shop, offering all the fishing essentials.
And add a beautiful scenery on top of that, and you will quickly understand just why Westmoor Farm is a perfect weekend sanctuary for all the carp enthusiasts!
Langdale Lakes – Lincoln Carp Fishing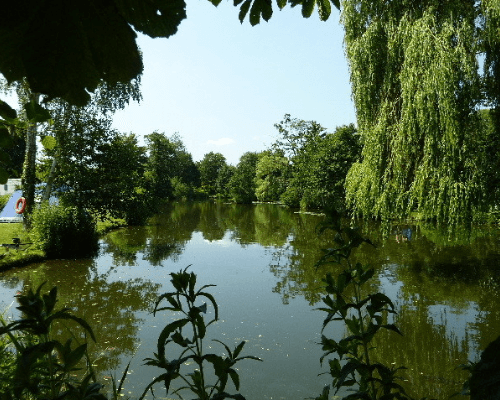 Just close to Langworth, tucked into the picturesque Lincolnshire scenery, the Langdale lakes have been the jewel of the area for over 100 years. Two large and expertly stocked lakes are a perfect location for serious carp fishing. Specimens are averaging up to 20 lbs and over. The lakes are also good for coarse fishing, with tench, bream, perch, roach and silver fish in good numbers and sizes.
One of the prettiest Lincolnshire locations, Langdale lakes also has the option of bed and breakfast at the cozy little Langdale lodge – perfect for a nice fishing weekend. The prices are starting at £65 to £75 for the b&B, and just £5 for fishing day tickets. This lovely location is a perfect pit stop for every angler.
Old Mill Lakes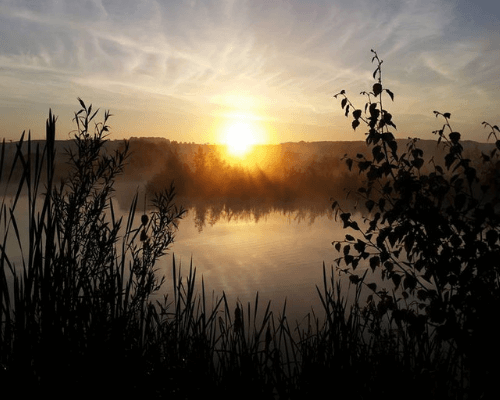 Nestled into the famous Lincolnshire Wolds, the Old Mill Lakes fishery offers some of the prettiest sights in the whole region. These lakes are also home to some of the best carp in terms of size – their biggest weighed in at 52 pounds.
For anyone on the lookout for some high quality carp fishing, Old Mill is a must. In terms of facilities, this fishery includes a parking area, showers, and a shop nearby. Day tickets in this fishery are priced at £30. And when you consider the fact that this fishery's three lakes have been stocked with only the finest carp specimens, you'll realize that this location cannot be missed.
Bain Valley Fisheries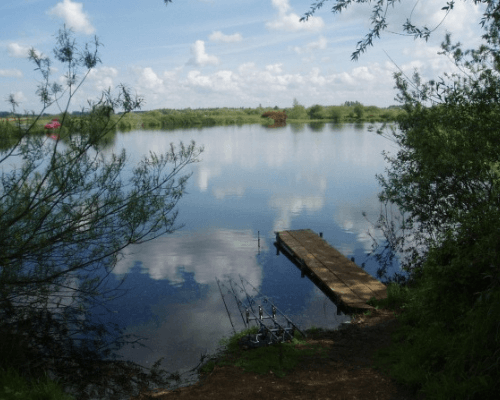 Just close to Tattershall Thorpe, Bain Valley fishery is easily one of the prettiest spots in whole of England. Hidden in the heart of rural Lincolnshire, far from the prying eyes, this locations is perfect for some relaxation and peaceful fishing. It contains 7 fairly large lakes filled with varied fish, making it ideal for both carp and coarse fishing. The specimens of both are all of good sizes.
Bain Valley also has a caravan park with all the amenities included, and it costs just £12 for the spot. For all other facilities you need to resort to the nearby village which is very close. Day tickets start at £7 – a bargain for this idyllic wildlife resort that will offer some perfect relaxation in the pristine English nature.
Woodland Waters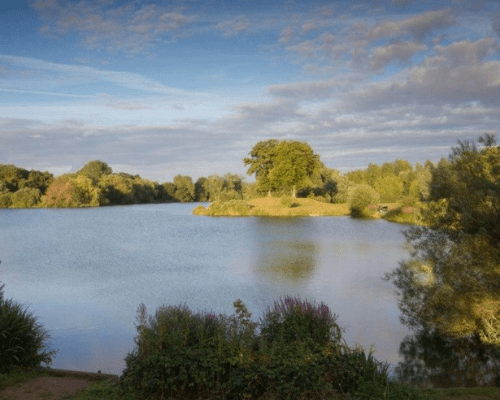 Woodland Waters Holiday Park is a lovely rural resort that offers a high quality fishing experience. Its five lakes are beautifully decorated and filled with varied fish – the choice is entirely yours. With its lodges and rooms, this resort is a great option for holidays – you can easily enjoy several days of good fishing. Besides good sized carp and other fishes, these lakes are also a good location for fishing pike.
Day tickets at Woodland Waters start at £6 for general fishing, and £8 for carp fishing. Besides the lodges and all the amenities, you have the option of eating at their unique restaurant which is just nearby.
Needless to say, this fantastic location offers a fishing experience like no other – It's well worth the visit!
Hunters Lodge Fishery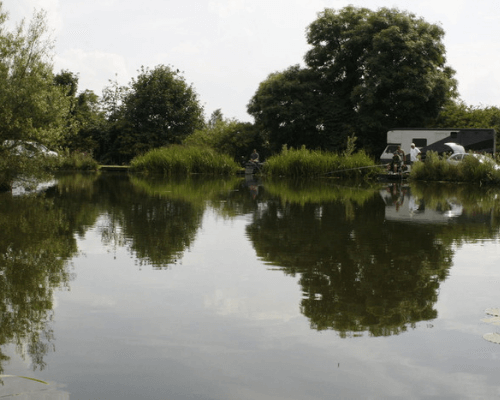 Situated close to the historic Elsham village in the North of Lincolnshire, the Hunters Lodge fishery is placed at the very heart of the wonderful and inspiring Lincolnshire Wold. With three specimen carp lakes and single coarse fishing lake, this fishery offers some of the best carp in the region.
On-site facilities include a tackle and bait shop with general fishing supplies, as well a lovely café that offers hot foods and drinks and refreshments. You can also camp in the nearby location that offers some jaw dropping views with landscapes stretching in every direction.
Day tickets at Hunters Lodge are priced at £9 and up, and booking is required for carp fishing. But even so, with its beauty and high quality angling, this fishery is not to be avoided.
Caistor Fishing Lakes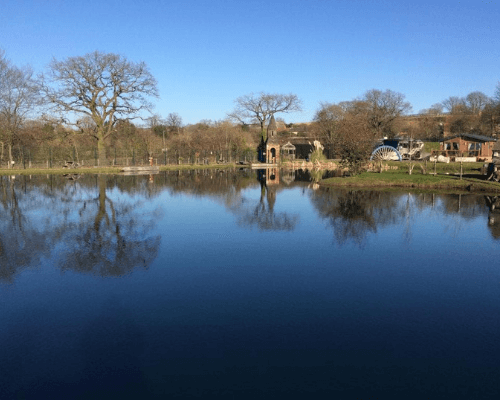 "You've tried the rest, now try the best" – is the motto of the Caistor Lakes Leisure Park. And this fishery really aims to make that motto true. Included in this complex are three specimen fishing lakes stocked with excellent carp examples, offering both matches and leisure fishing.
On site facilities are simply top of the range, with perfect design easily accessible for disabled anglers, as well as toilets, a bait shop, as well as the restaurant that offers food delivery to your fishing peg at no extra cost. What more can you want? And to top it all off, the entire resort is set in some stunning landscape.
Day tickets at Caistor Lakes are priced at £8 lowest, and some of them require booking.
Lakeside Fishery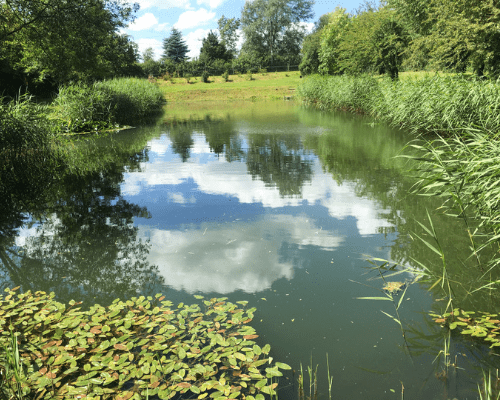 One of the loveliest Lincolnshire fisheries, this cozy little seven acre sanctuary prides itself on the picturesque design and quality carp fishing. This is a proper wildlife sanctuary, and the lake is teeming with various fish. Besides the pike, chubb, tench, rudd and many others, there are also carp that go up to 35 lbs. And as you're enjoying an idyllic and peaceful fishing day, you can observe the various birds and wildlife that lives at Lakeside: ducks, kingfishers, kestrels and magpies; wrens, jackdaws and moorhens.
This fishery also offers an option of a camp site, as well as a rentable high quality cabins for the ultimate experience. Day tickets start at £6, and the cabins are £280 and £320 per week, respectively.
Simply one of the prettiest regions of England, Lincolnshire is an ideal location for a holiday or an extended weekend. And the best way to spend it is good quality fishing. With this guide you have the perfect choice. Quaint and peaceful rural fishing, or high end resorts – it simply doesn't matter. What matters is the guaranteed high quality carp fishing!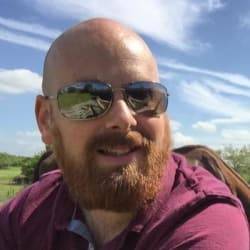 Mike has over 30 years of fishing experience in carp fishing and general coarse fishing. He is always looking for the latest fishing kit to try out and talk about and needs a bigger shed due to all the fishing tackle he owns. You can read more about him here.