Up in the north of England, in Lancashire, lies the city of Preston. It boasts an impressive collection of fine and decorative arts at the Harris Museum & Art Gallery, and a plethora of Roman sites in the surrounding area. These include a Roman road and a camp at Walton Le-Dale. Around Preston, you can find the Guild Wheel walking and cycling path, which runs through Avenham and Miller parks, following the River Ribble. For those interested in transport, the Ribble Stream Railway offers rides on restored trains and a museum. For the history buffs, the Lancashire Infantry Museum exposes local military history! What's more, there are a range of fisheries to explore in Preston and the surrounding area – Carp Fishing in the Preston are presents many possibilities!
Preston Carp Fishing Lakes (Some Choices)
Hudson Farm Fishery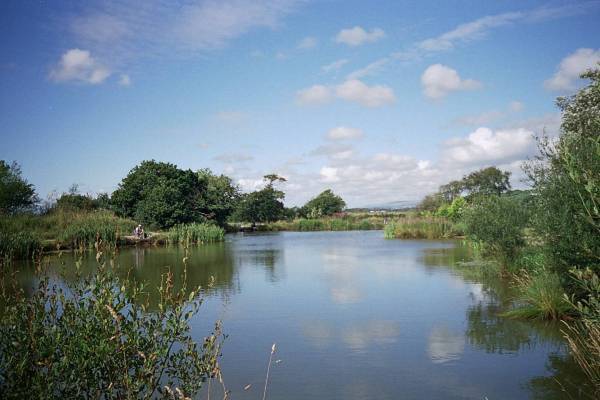 Located on the banks of the River Wyre, Hudson Farm fishery is just north of Preston, between St. Michael's Wyre and Greater Eccleston. Hudson Farm is easily accessible from the M6 motorway, and handily also just 10 miles from Blackpool! Hudson Farm is one of the longest running fisheries in the area, with three well-established lakes teeming with wildlife and of course, fish! The Specimen Lake is the first you notice upon entering; it's over one hundred years old and mainly a carp lake. You have a good chance of catching large carp here – up to 28lb. Note that pegs are not bookable in advance, so its first come first served – gates open at 7.30am. There are 9 pegs available, with a maximum of 3 anglers per peg. The Specimen is a fantastic lake to go carp fishing in Preston.
The Doughnut lake is the second lake, a mixed-bag in terms of fish – here you can find Barbell, Tench, Bream, Crucians, Perch, Rudd and Roach, to name a few! Carp can be found here up to 8lb. The lake is open 24hr for night-fishing, with last admission being at 7.30pm. The last carp fishing lake at Hudson is the Willow – this small lake is great for pleasurers, with Carp, Tench, Barrel, Bream and Ide available. It's a well sheltered lake with shallow margins and shelves of up to 8 feet in the centre!
Hudson Farm hold matches throughout the year, contact them for further details. There is parking, toilets, and a small shop on site – here you can also purchase angling equipment like fishing pellets and corn!
Manor House Fisheries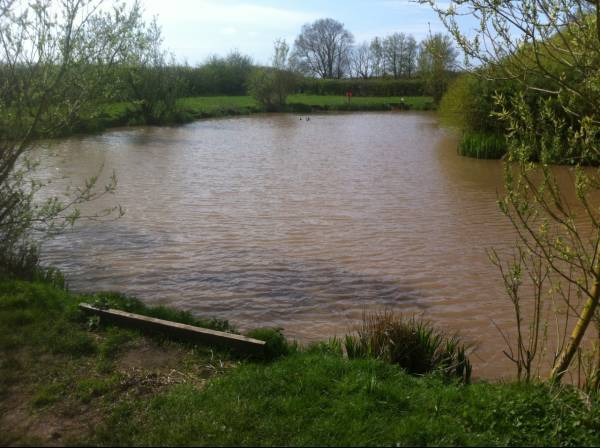 Located in Greater Preston, Manor House fisheries are close to the town of Nateby. They offer a quiet and tranquil setting, 4 lakes and are easily accessible by the M6 motorway. With 10-30 pegs available between the four waters, Manor House fisheries are a privately owned and well-run coarse fishery. Fish are in prime condition, ranging from 10-30lb, with a range of specimens available!
Pond one has 24 pegs and mainly has Common, Mirror and Crucian Carp, in addition to Bream, Roach, Rudd, Ide, Tench and Perch. Pond two is deep, with several pegs, a variety of fish (Carp, Bream, Roach, Rudd and Tench) and some specimen fish. Pond three is similar, but with more sheltered waters, and pond four is the water in which matches are held. It has an island and plenty of shelter in the form of willows, flag iris, and reeds around the island. Here you can find F1, Mirror and Common Carp, Bream, Roach, Rudd, and Perch. The Carp here is up to 15lb.
The main car parks are based next to pond one and two, making them the most accessible, but there are other parking spots around the fishery. There are two toilets, located near the car park and pay box. Other than this, Manor House keeps their fishery free of shops and cafes, in order to be eco-friendly. They have even featured on BBC's Nature of Britain for their abundance of wildlife and birds in the reserve, and won awards for their efforts in conservation!
Mere Lane Fishery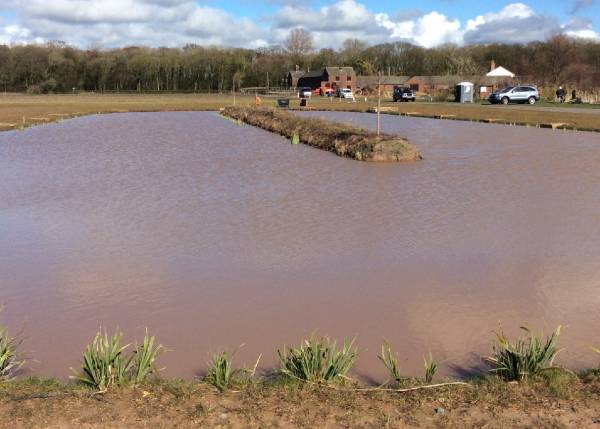 A family run fishery, Mere Lane is located outside of the village Mere Brow, in the heart of Lancashire. They can be reached by the A565, just off the M6 from Preston. They began with just one lake, 'The Old Course Lake', back in 2003 and have been establishing themselves as a well-stocked and popular fishery ever since. They now have 4 lakes – the Specimen Lake, Silvers Lake and Doughnut Match Lake. The Specimens Lake was created for the needs of expert Carp fishers, whilst the Silvers Lake was created for those seeking to fish small silver fish (as the name suggests!). The last lake, Doughnut Match Lake, was built to host matches and is also innovative in having 5 pegs for the disabled.
The Old Course Lake, the original, has 16 pegs available and has Carp up to 15lb, with other species like Perch, Orfe and Rudd available. The Specimen Lake has 15 pegs available, and has Carp and Sturgeon up to 28lb. Meanwhile, Silvers has 16 pegs and is full of Crucian Carp, Rudd, Bream, Tench, Skinners and more! The Doughnut Lake has 25 pegs, 5 for the disabled, and has many species in its waters – Carp, Tench, Bream, Ide, Chubb and Perch.
Mere Lane takes great pride in their fishery, which is why they are always seeking to improve the experience here for anglers, professionals or pleasurers. There are parking spots behind pegs, toilets near each lake and they host many club matches year round!
Woodfold Fisheries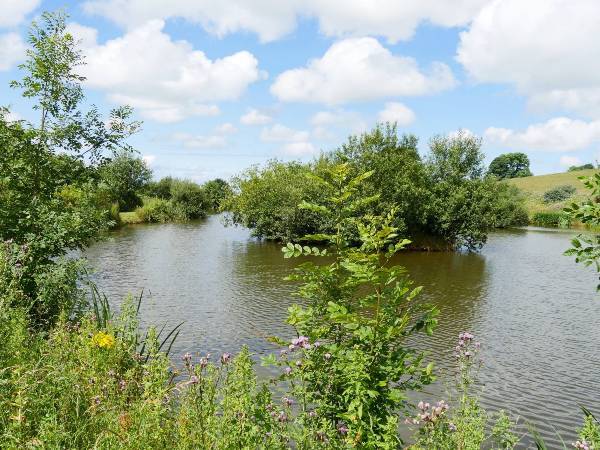 Woodfold Farm Fisheries are situated in the heart of Lancashire, on the south side of Beacon Fell and the Trough of Bowland National Park – a beautiful area! Two historic market towns lie nearby, Garstang and Longridge. The fishery comprises of 6 lakes, reaching over 6 acres of banks and woodlands. They have a range of fish available, from Rudd, Roach, Carp (Crucian, Common and Mirror), Bream, Tench, Chubb, Perch, Ide and Barbell!
They are family-owned, established 30 years ago with the building of the first lake, 'Beacon Waters'. Then 'Woodfold Water' and 'Fyldeview Water' followed, two years later. Since then they have built the other lakes, 'Whippercroft' and 'Cornwaithe Waters', with two more stock ponds. The last to be built was 'The Bents Water'. Fyldeview boasts the biggest carp, of 20lbs, and here you can even fish for Barbell, as the waters are spring fed!
Woodfold Farm Fisheries are only open for members, so become a member and get fishing today!
Mosswood Farm Fisheries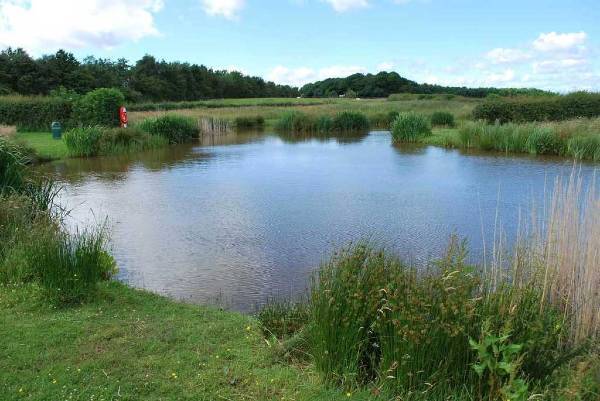 North of Preston, Mosswood Farm Fisheries can be reached by taking the M6 north. They are a beautiful nature park, caravan site and fishery rolled into one; they also have deals for discounted use of their waters if you are staying in a caravan, motor home, or holiday home at their site.
In Mosswood's lake, you can find the usual suspects: Carp, Tench, Roach, Rudd, Beam, and Perch. They have plenty facilities available, as they are a caravan and country park. They're perfect for pleasurers and casual angling sessions!
Conclusion
Preston is a hidden gem in terms of fisheries, with several options based in beautiful, secluded countryside. Many are conservation-minded and aim to be nature reserves as well as fisheries, allowing visitors to enjoy an immersive nature experience. Two are specially designed for disabled access, and Mosswood Farm Fishery even has caravan and camping options! Situated around the scenic River Ribble, Preston's fisheries are not to be missed.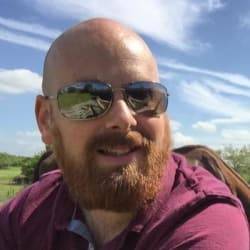 Mike has over 30 years of fishing experience in carp fishing and general coarse fishing. He is always looking for the latest fishing kit to try out and talk about and needs a bigger shed due to all the fishing tackle he owns. You can read more about him here.